Big sports news broke late last night. 
Shaquille O'Neal
has been
traded
to the Cleveland Cavaliers to play with
Lebron James
.  So that means 2 superstars on one team again.  Apparently the Cavs had to give Phoenix
Ben Wallace, Sasha Pavlovic
, their 46th pick in Thursday's NBA draft, and $500,000. That's a serious deal. Lebron is a free agent after his 2010 season so the Cavs are trying to make sure he gets a championship next time. Shaq and 'Bron played together for the EAST during NBA Allstar games. So it looks like they're reuniting. The deal is set to be finalized today.
In less sporty news,
Dwight Eubanks
, the self proclaimed 6th Housewife of Atlanta, is in talks to get his own spinoff reality show.  Some folks were reporting it was already a done deal.  But both Dwight and Bravo producers say
that's not true
.  They're still "in talks."   The show will likely follow Dwight and his antics inside and outside his Purple Door Salon in Atlanta.  Loves it already.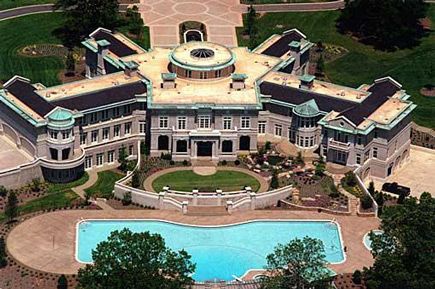 In other ATL news, former boxer
Evander Holyfield
is facing foreclosure...again. The lien holder is demanding full repayment of the original $10 million loan, with an auction scheduled for July 7 on the Fayette County Courthouse steps. Evander's second property in Fayette is also under foreclosure as he's far behind on that $216k loan. According to the AJC:
Holyfield has grossed more than $248 million in the ring, but two divorces, several failed business ventures and child support payments believed to total $500,000 annually have taken a toll on his financial well-being.
The father of 11 last boxed in December, losing to WBA champion Nikolai Valuev in Switzerland. His last significant payday came in 2003, when he received $5 million to fight James Toney.
Asked about his finances last June, Holyfield said, "I'm not broke. I'm just not liquid."
Good luck scrounging up this kind of change...