Michael Jackson Tribute: Gone Too Soon
Jun 26 | by Natasha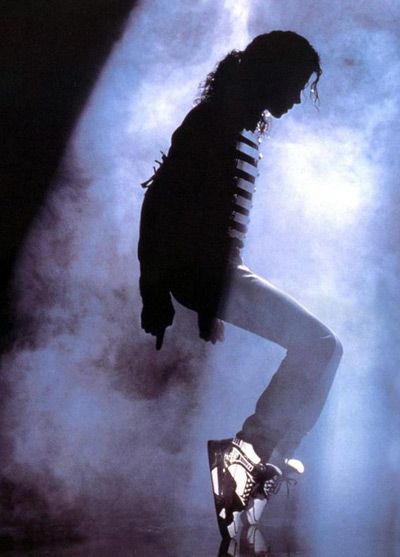 Words are not even good enough to describe Michael Jackson. For 80's babies like myself, we were born into the era of Michael Jackson when he was already becoming legendary. All we know as it relates to pop icon status is Michael and he has been with us our entire lives.
"Thriller" came out the year I was born, and I remember being barely 6 years old running to the tv to sneak and watch the video/mini-movie each and every time they showed it on tv. I was scared out of my mind and had nightmares each and every time I watched it. But I couldn't stop watching it. It took me a few years to realize Michael himself wasn't really a zombie vampire--you couldn't tell me he wasn't. That's how compelling he was. It's an almost impossible pill to swallow when an era of your life has ended and especially so abruptly.
I am a huge advocate of true talent and having a purpose when one has such influential power. MJ was one of the very few who embodied those things. Michael IS the music video era and he IS the definitive example of a pop culture humanitarian icon who has single handedly influenced the entire world. But even though Michael's gone, we still can remember his sacrifices as a child to give us the music we love and the talent that not one person can or ever will replace.
This post will remain the top story today with a few posts on other news posted beneath it. But for now, we're posting our favorite videos, favorite pictures, and favorite memories of the King himself. All positive and fabulous energy here:
Random MJ Trivia:
Favorite superhero: Morph from X-Men

Reason he wore the black arm bands: Symbolizes the suffering of children around the world.

First music video by a black artist on MTV: MJ's "Billie Jean"

Records sold worldwide: Approx. 750 million (this record number is pretty much untouchable). Thriller alone has sold over 55 million.

Jackson owned a patent for a stage show device that allows him to lean forward and appear to defy gravity.

Favorite fairy tale is Peter Pan as he said he never wanted to grow up.

Despite his limited academic achievements--through benefit concerts and other activities--he donated millions to the United Negro College Fund and founded the Michael Jackson Scholars program.

Vintage Michael/Jackson 5 from 1972 Check back for updated memories...