The WORLD Mourns Michael Jackson's Death+More Celebrities Remember+More Vids
Jun 26 | by Natasha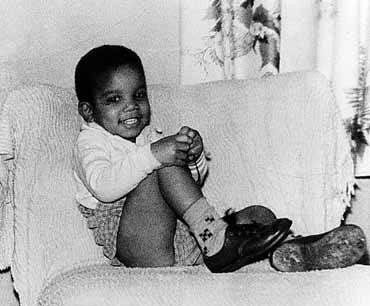 The legendary
Michael Jackson
had arguably the most amount of fans world wide than any other solo artist. And here's how the rest of the world is mourning the loss of the King of Pop:
Malaysia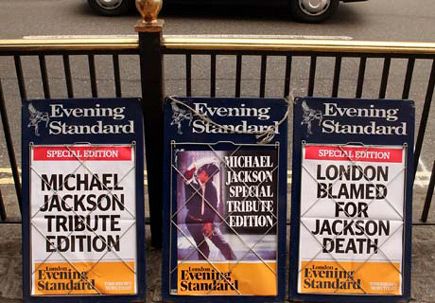 London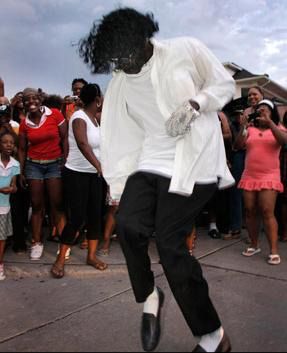 Detroit
Hong Kong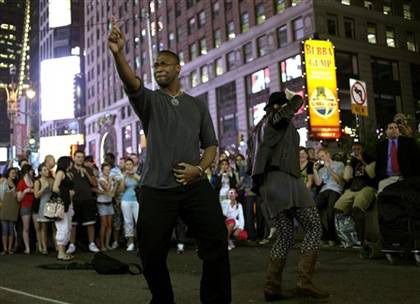 Times Square NYC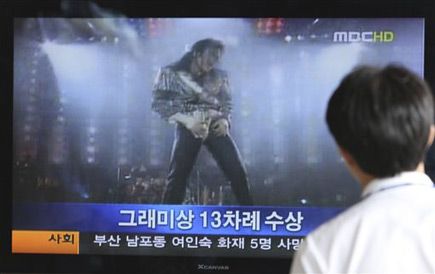 Seoul, Korea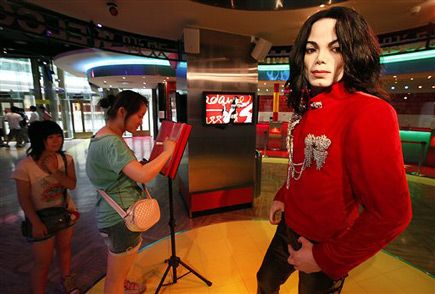 Shanghai
The AP reports:
Even world leaders weighed in. Venezuelan President Hugo Chavez called it "lamentable news," though he criticized the media for giving it so much attention. Former South Korean President Kim Dae-jung, who had met Jackson, said: "We lost a hero of the world."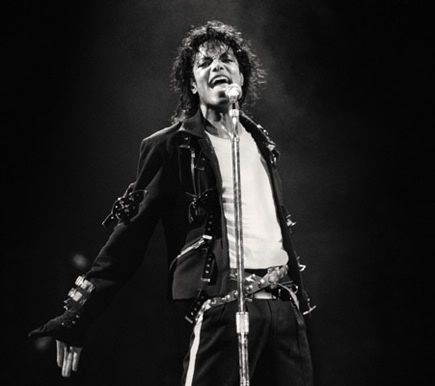 More celebrity reactions: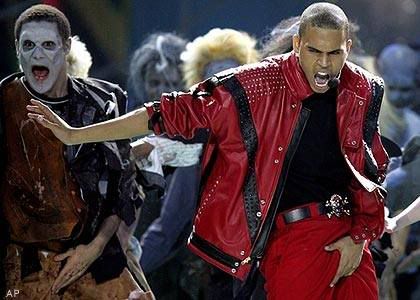 Diana Ross
: "I can't stop crying, this is too sudden and shocking. I am unable to imagine this. My heart is hurting. I am in prayer for his kids and the family."
Lil Wayne
: "I personally can't believe it," Lil Wayne told MTV News. "But it's more unfortunate for the world of music. ... My love goes out to his family. ... A sad day in history, not [just] music."
Chris Brown
: "Michael Jackson is the reason why I do music and why I am an entertainer. I am devastated by this great loss, and I will continue to be humbled and inspired by his legacy. My prayers are with his family. Michael will be deeply missed, but never forgotten. He's the greatest ... the best ever. No one will ever be better."
R.Kelly
: "I am truly saddened that my Mentor, Brother and Friend will no longer be with us physically. At the same time, I feel so blessed to have been touched by his Music, his Dance, his Lyrics, and his Pure Genius. It is because of Michael's yesterday that I am who I am today! My condolences to his family and friends around the world. Michael Jackson Rest in Peace and may your music and legacy forever reign on earth!
Britney Spears
: "I was so excited to see his show in London. We were going to be on tour in Europe at the same time and I was going to fly in to see him. He has been an inspiration throughout my entire life and I'm devastated he's gone!"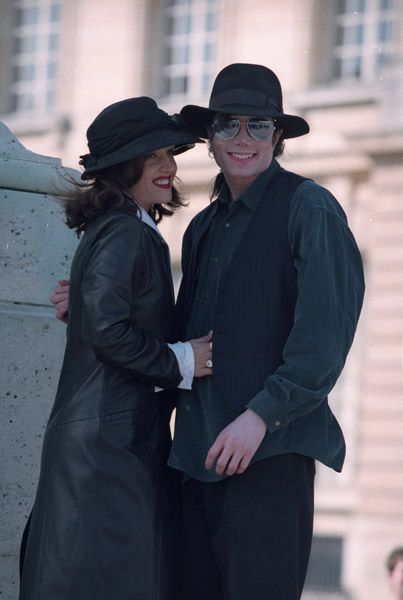 Ex-wife Lisa Marie Presley
:
Click here for her statement
Priscilla Presley
: "I'm in shock, as I know everyone must be. What a tragic loss. My heartfelt thoughts are with his family at this very difficult time. I am so very sad and confused with every emotion possible... This is such a massive loss on so many levels, words fail me."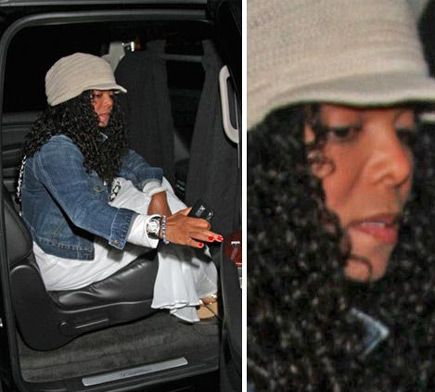 Michael's sister
Janet
has just arrived to L.A. as she was in Atlanta filming "Why Did I Get Married? 2". She has always appeared to be the closest sibling to Michael. And on that note, here's one of my all time favorite vids/songs I love to listen to when I'm feeling stressed and frustrated:
More when you read the rest...
Today's headlines from around the world (click the thumbnails):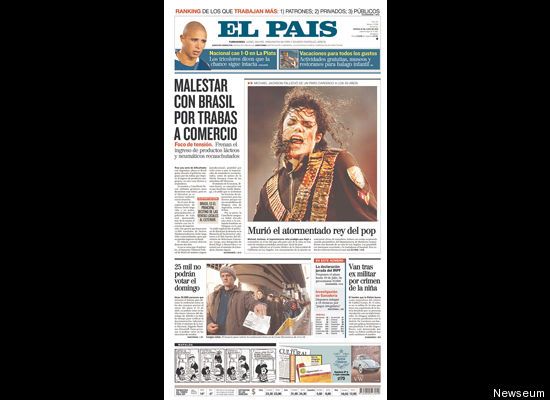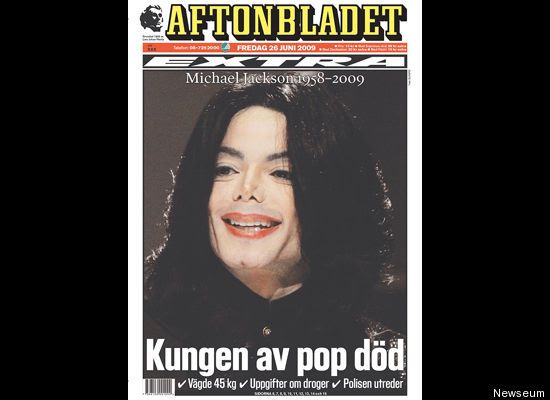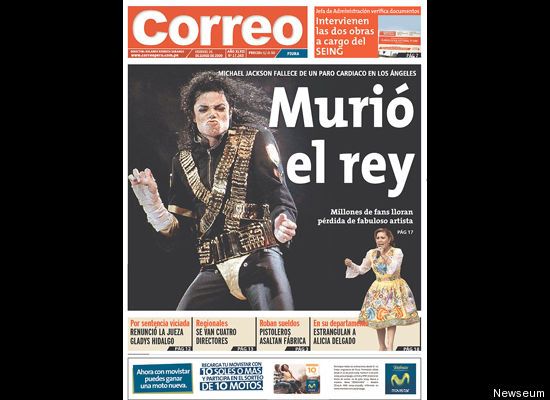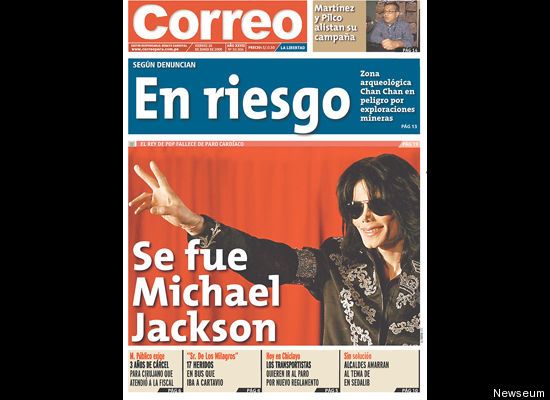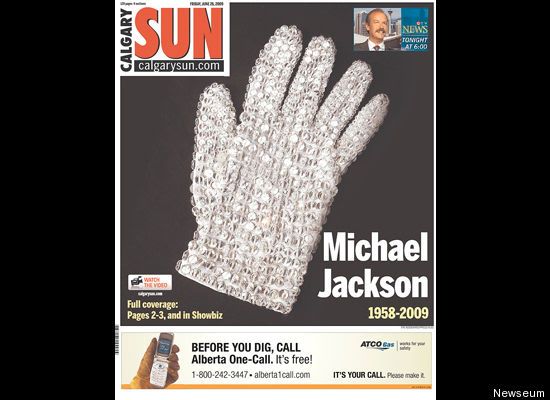 And another vid for the road, here's MJ's legendary MTV Awards performance from '05:
And just because: