BET AWARDS '09: The Rest Of The Red Carpet
Jun 29 | by Natasha
We've got more pics from the red carpet: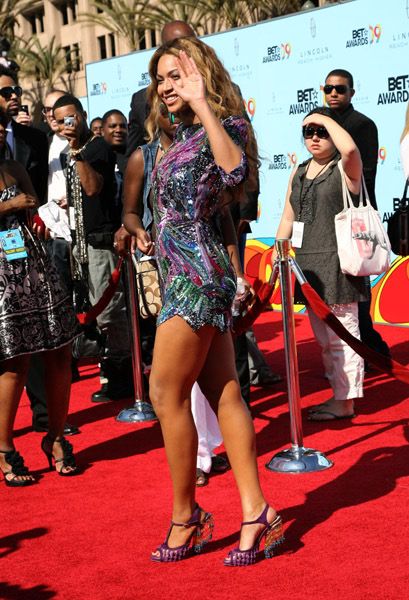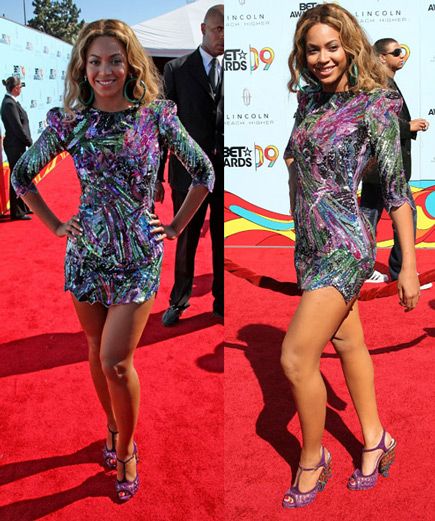 Beyonce hit the carpet in a multi-colored Balmain mini dress and interesting purple shoes.  The dress was hot except for the flinstone
ish
hem.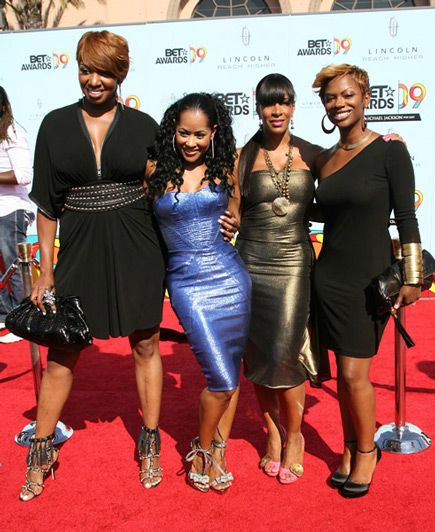 The Real Housewives of ATL hit the carpet.  Actually looking better than normal.
Carmelo and LaLa got cutesy on the carpet.  Loving Melo's MJ tee.
Ciara worked it out in this leathery side ruffled Cynthia Steffe dress and Louboutins.  Didn't love the dress but she looked pretty fab in it.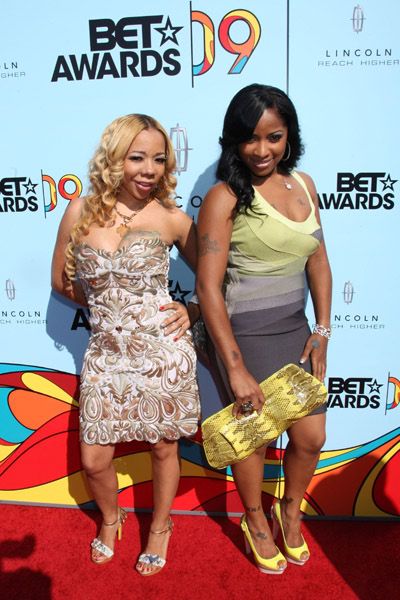 the foolywang that was Tiny and Toya hit the carpet.  Was Tiny serious about going up on stage to get her man T.I.'s award?  I mean...really.  And her voice...I would rather hear nails on a chalkboard.  And I won't even get into the preview of that connery that is their show.  I'm done.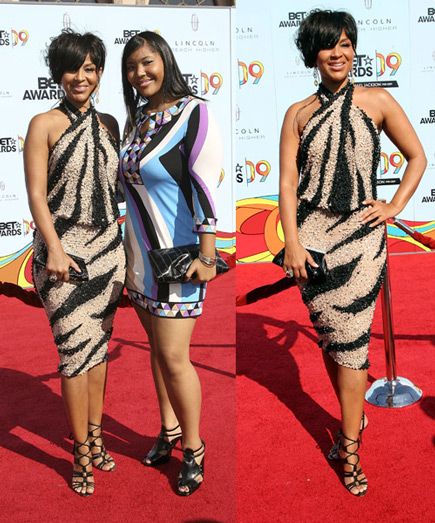 LisaRaye brought her daughter along on the red carpet.  Y'all know I was just twidling my thumbs hoping that they would have LisaRaye go up there and talk to Rocsi during the pre-show.  I woulda given this show the Best Show Ever stamp had that happened.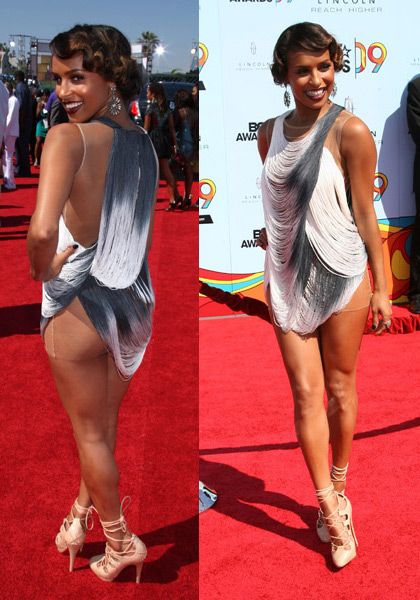 WTF Melody Thornton?  I mean...really?  It may be an Alexander McQueen dress and all but that's no excuse to wear it. Tons more pics when you read the rest....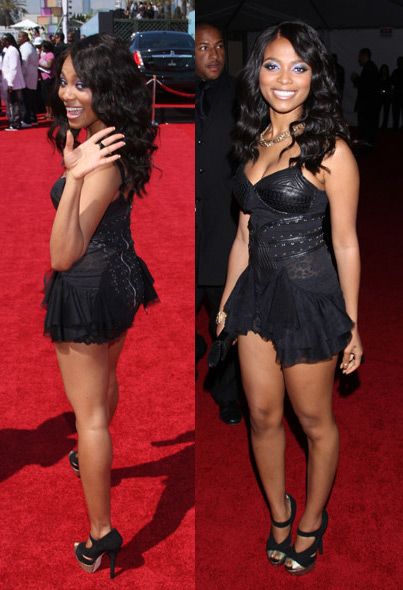 Not loving this look for Teairra Marie.  Looks like something from Rainbow.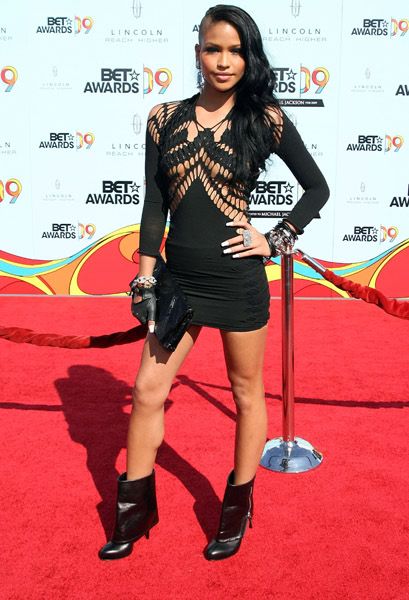 Oh Cassie.  You try so hard. She rocked this Mark Fast knit dress and the Giuseppe Zanotti fold-over booties. And she just needs more people to pull this "edginess" off.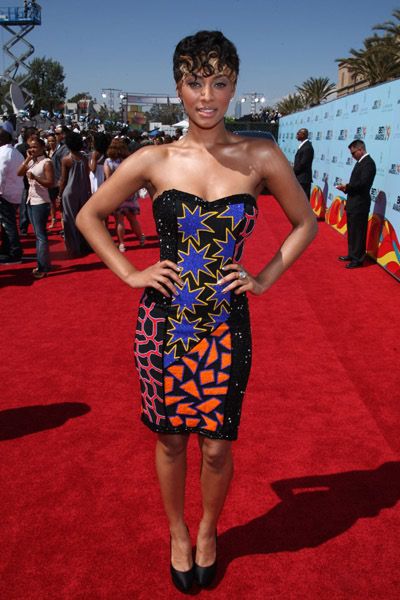 I actually liked Keri Hilson's dress.  Her ridiculous body and skin made it even better.  She paired her multi-colored fitted dress with black Casadei heels.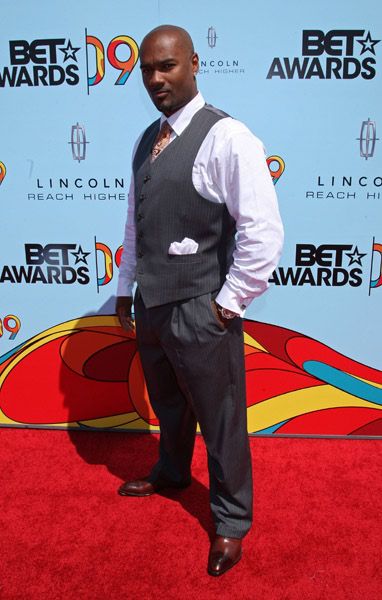 Tigger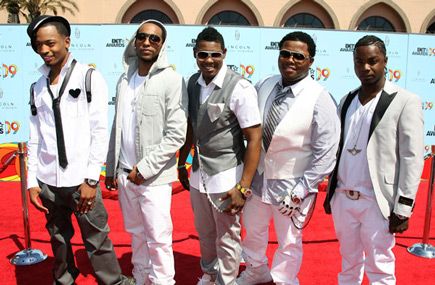 Day 26 actually looked well put together for them.
Loved Shaun Robinson's flapper look.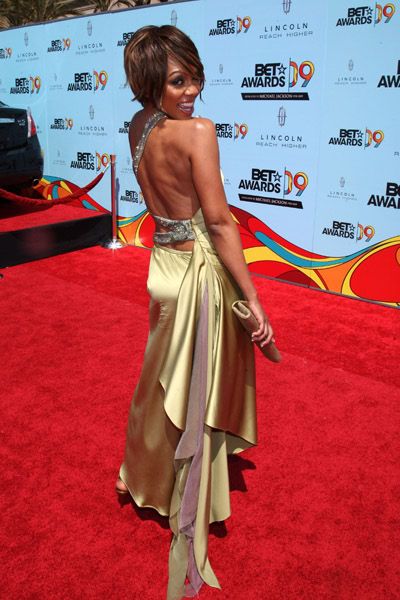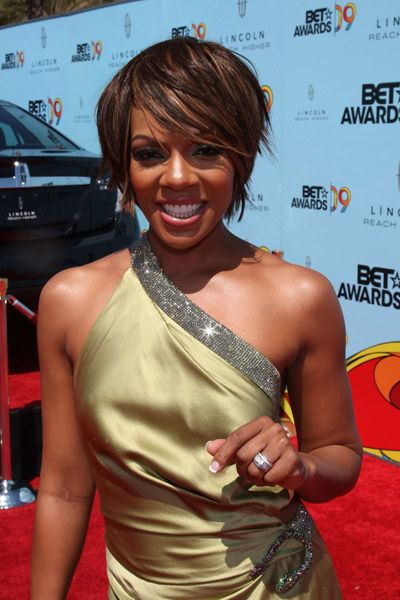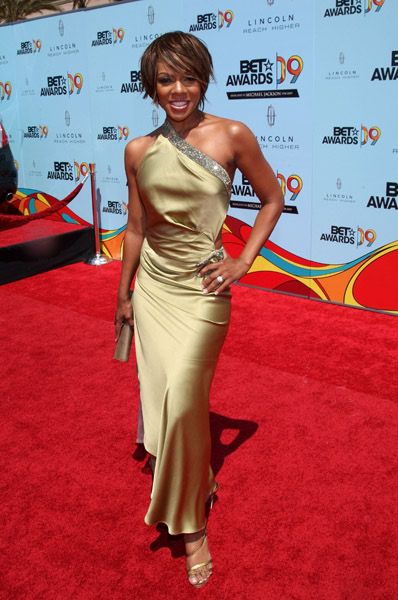 Oh ok Tasha Mack. LOL  She just looks like she was snapping all up in people's faces all night. Estelle broke out her white glove as a tribute to Michael Jackson: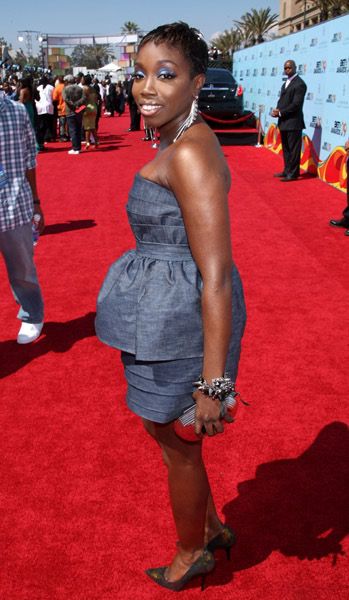 She rocked a denim tiered Acne baroque peplum dress. But because I despise denim dresses, I wasn't feeling it too much.  She rocked Jimmy Choo sandals and clutch.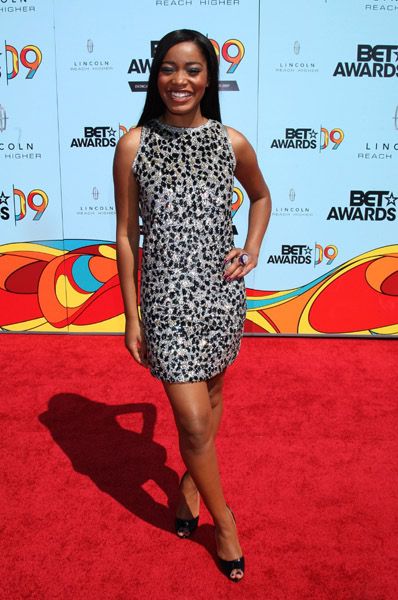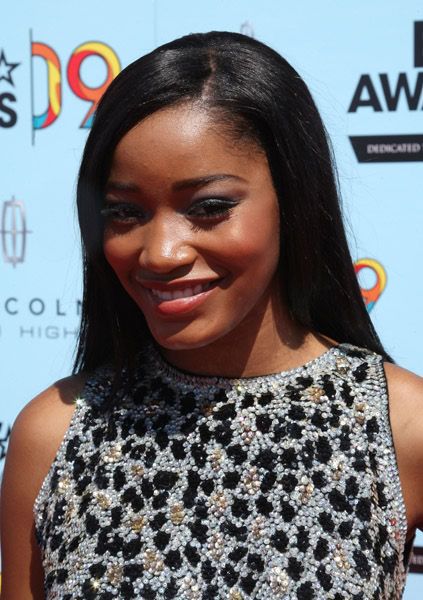 KeKe Palmer  looked cute as usual.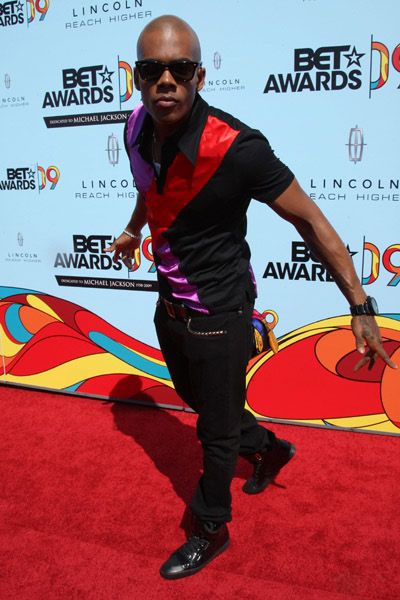 Oh Mario...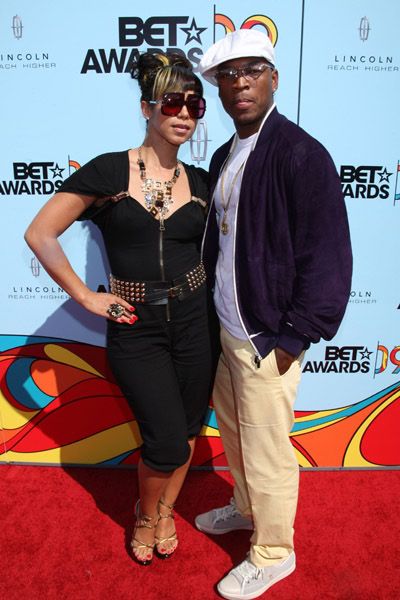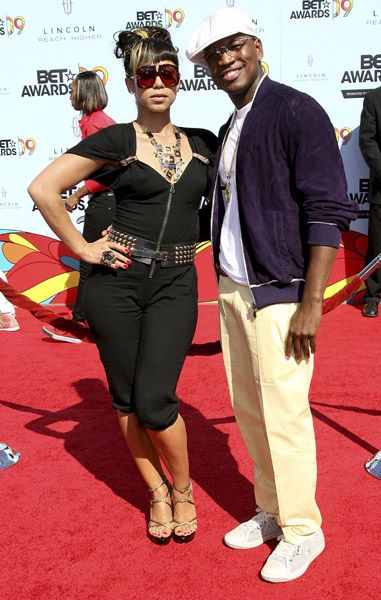 Ne-Yo and his girl Tenille...I wanted him to make her go back home and change.  Sorry.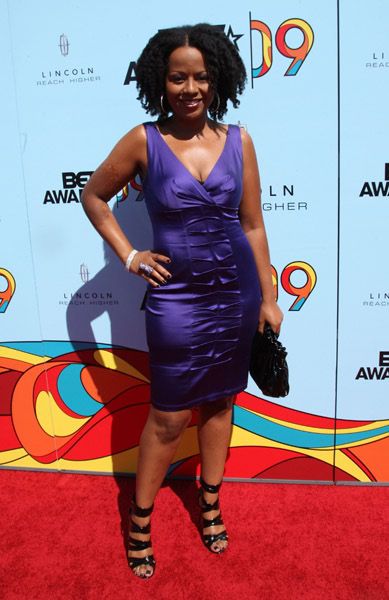 OK Tempest Bledso.  Looking good these days...
He's so cute.
Kim Coles was there in this long zebra print dress.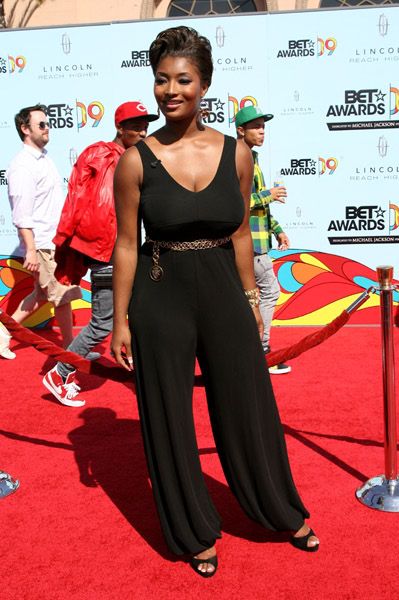 I liked toccara's jumpsuit.  Just didn't love the fit.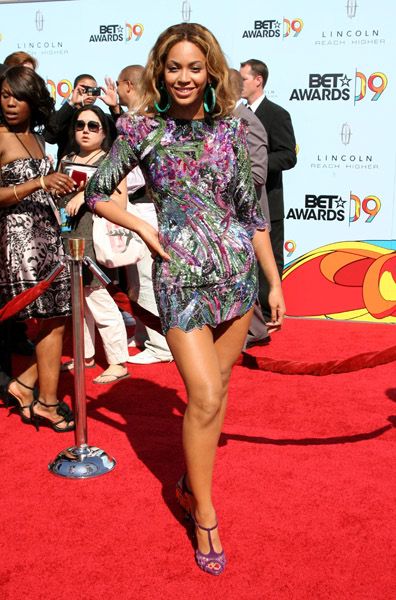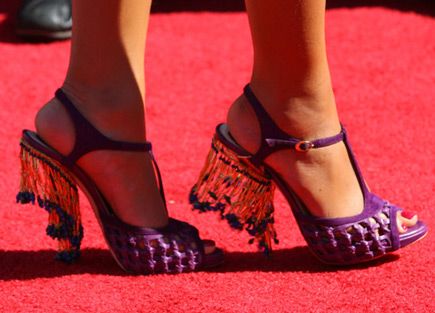 Still undecided about the shoes.  I do love risk takers on the red carpet though.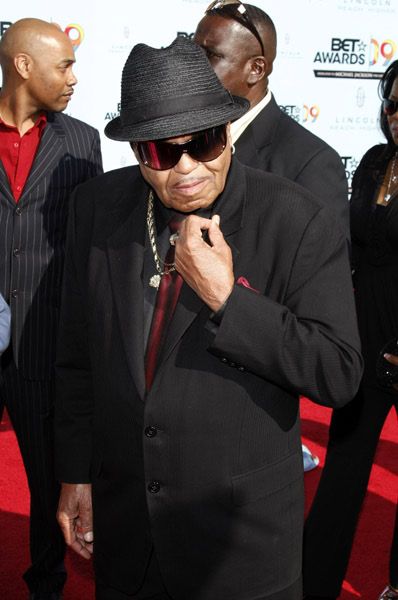 Joe Jackson hit the red carpet and talked to the celebs.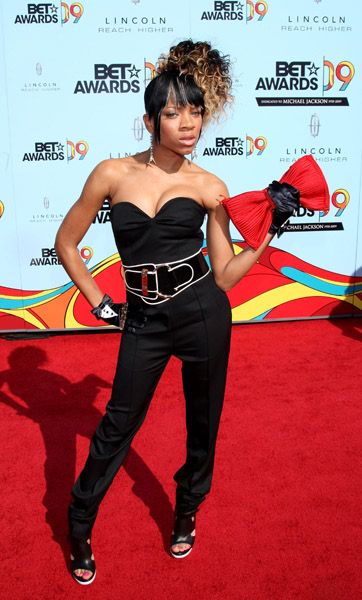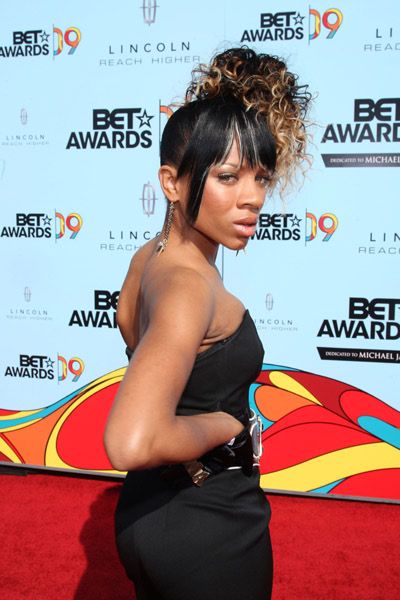 No Ma'am Lil Mama.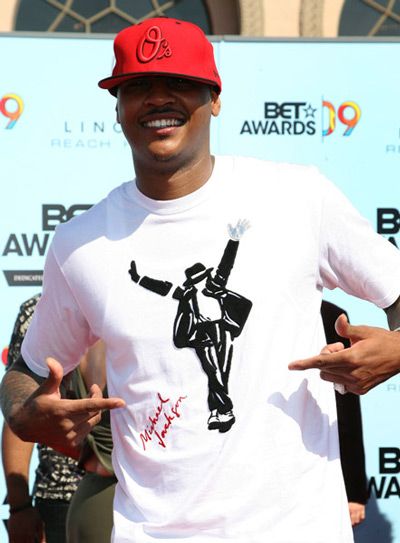 Cute.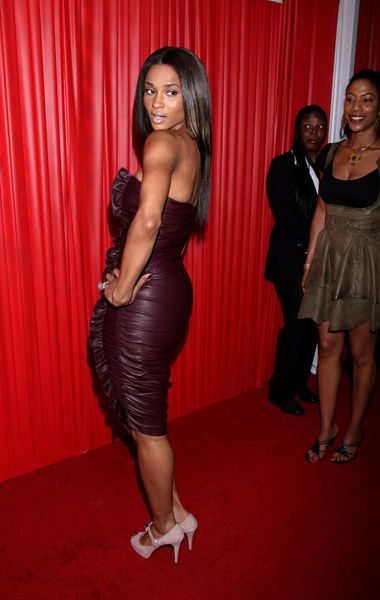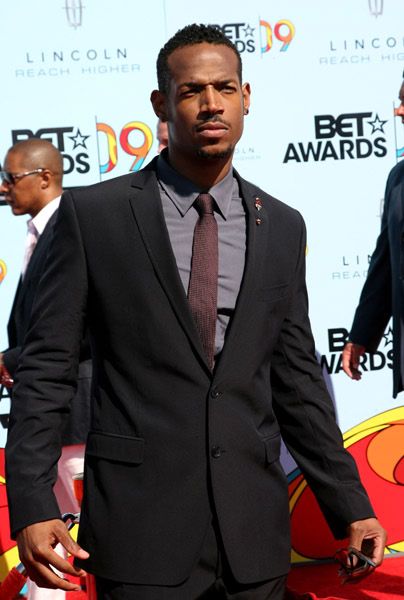 Hey Marlon.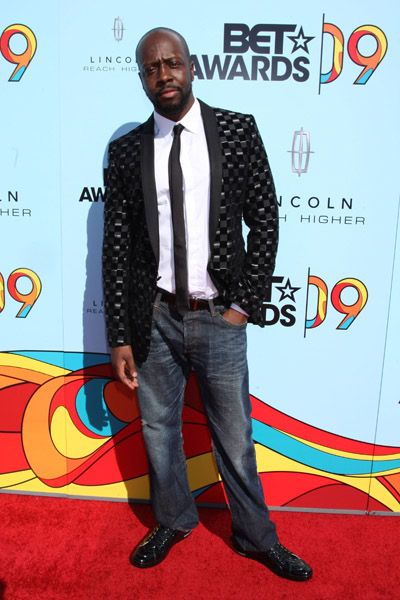 Wyclef and Alicia Keys were the recipients of the Humanitarian award.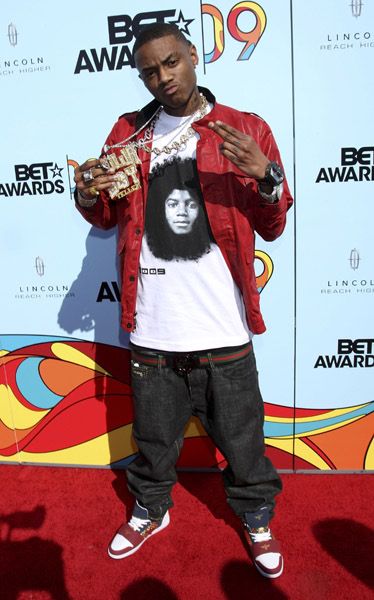 Can't front...loved Soulja Boy's tee.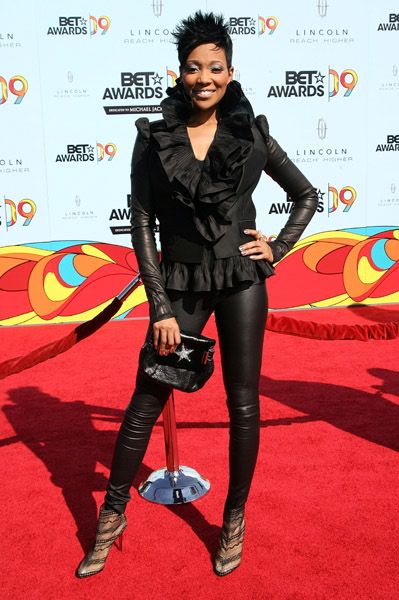 I feel like I've seen Monica in this look before.  She's a fab chick nonetheless.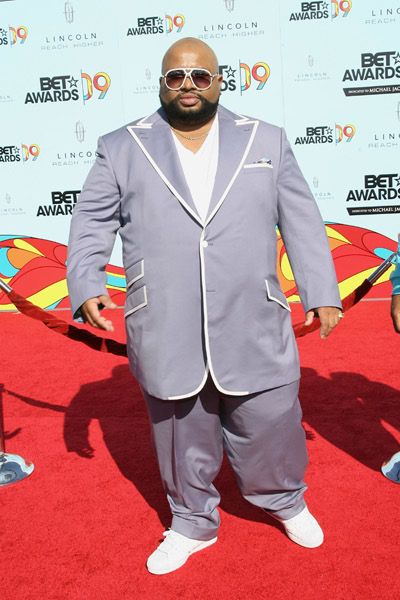 Dammit Jazze Pha!
Paula Patton hit the carpet in a simple animal print dress.
Stephen Hill
Ray-J just left the Deacon Board meeting.
Mary Mary was there looking good.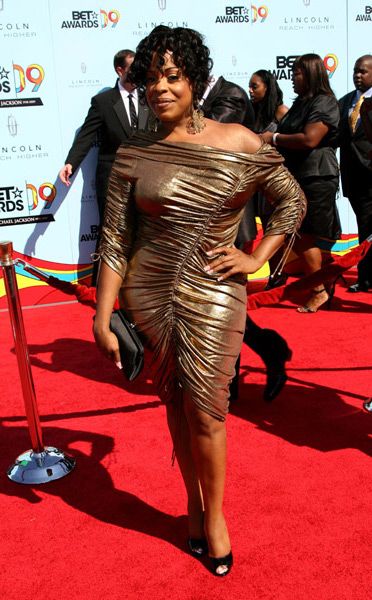 Try again Neicy Nash.  The gold lame and off the shoulder and tied up rouching...all too much for me.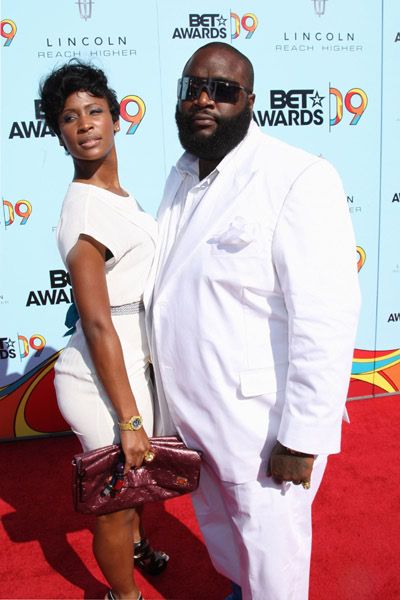 Rick Ross was there looking marshmellowy.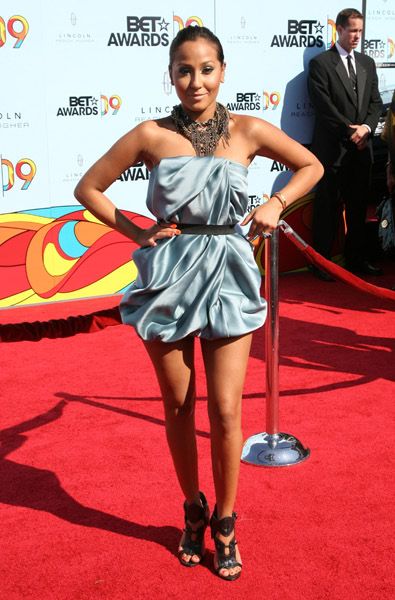 Adrienne's dress was too short.  It could have been really cute though.
Sherri's diet plan has been working.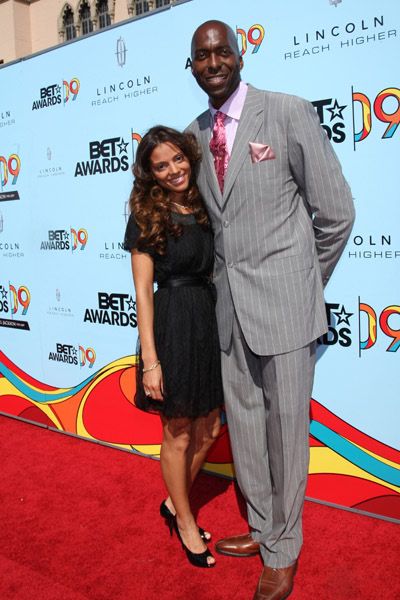 John Salley hit the carpet.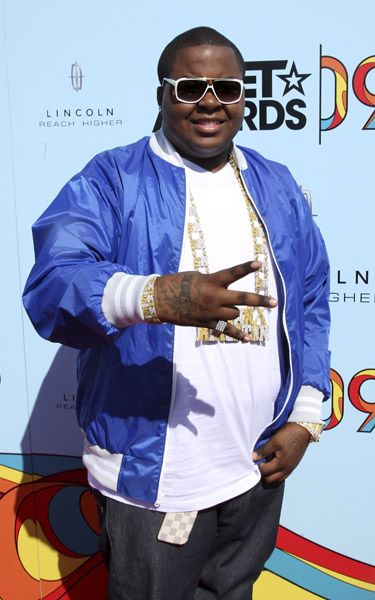 So did Sean Kingston and Anthony Anderson.  Hmmm can't tell if that's Anthony's daughter or date.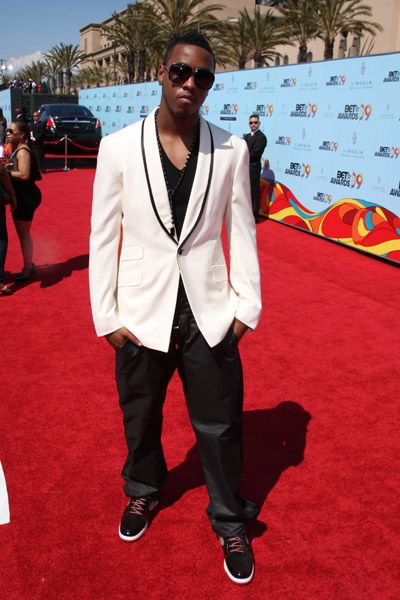 Jeremih looked nice for his first time at the BET Awards.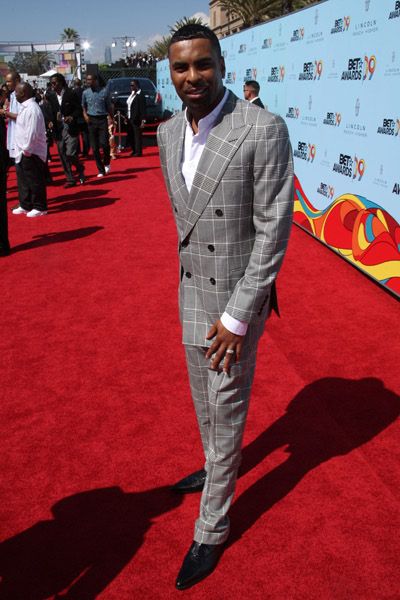 Ginuwine and his Easter suit.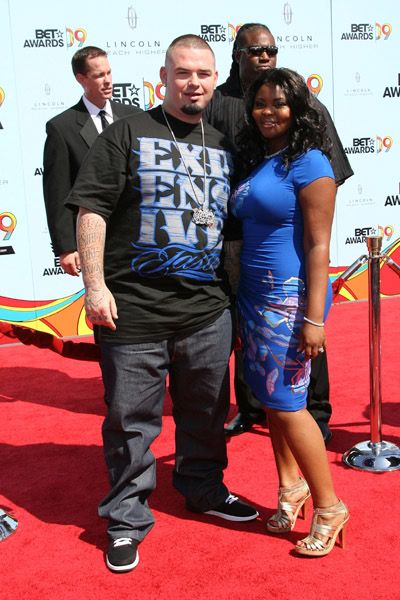 Paul Wall's wife...I just want to know where she shopped for this here event. Meagan Good's dress was a bit see-through: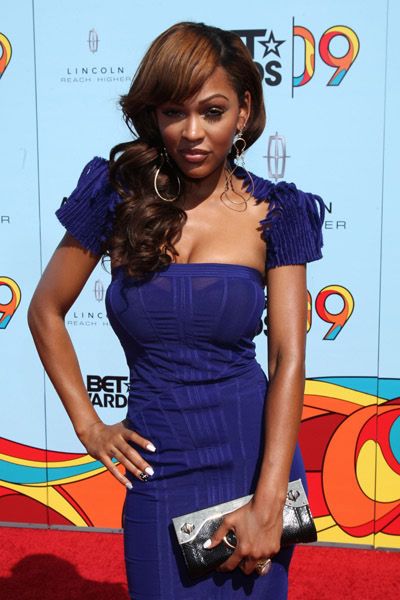 But I doubt she minded.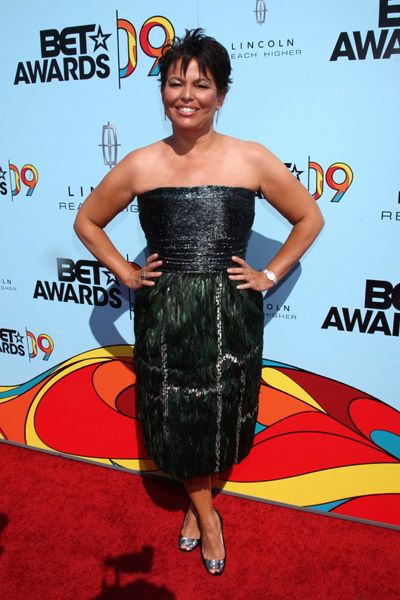 Debra Lee
rocked an interesting dress.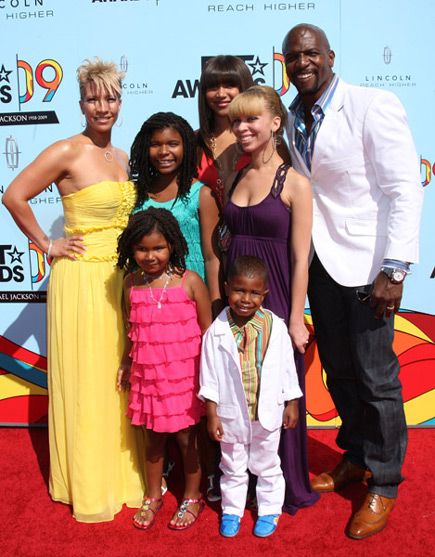 Terry Crews
brought his wife and kids.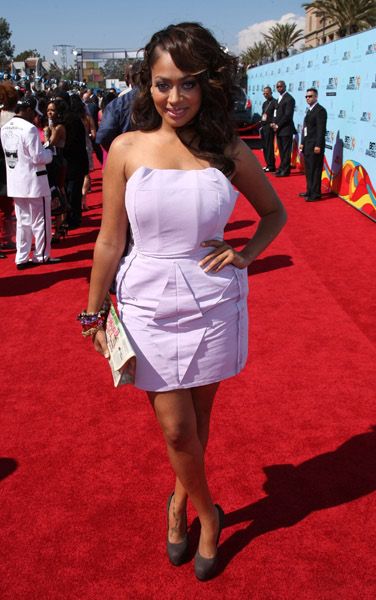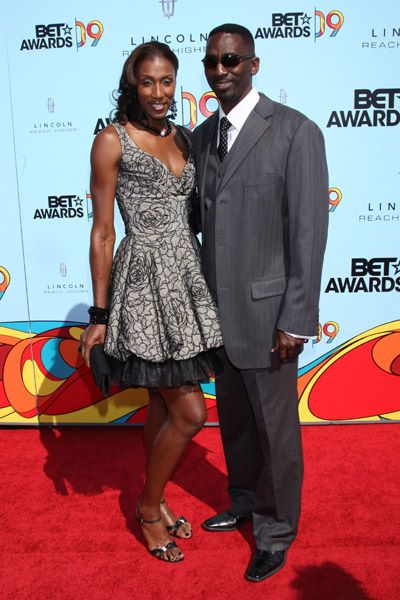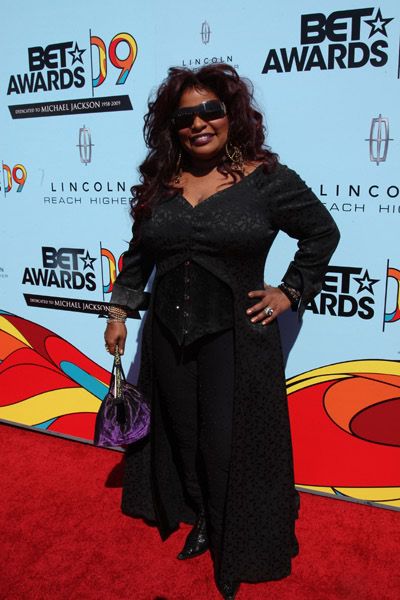 Lisa Leslie
and
Chaka Khan
made appearances.  You know you are burning up Chaka...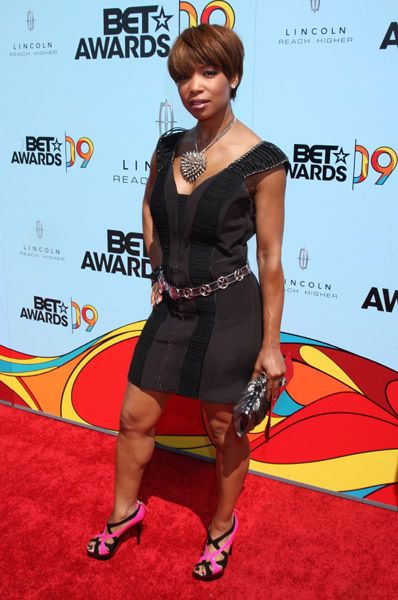 Not loving
Elise
's dress...but loves those shoes.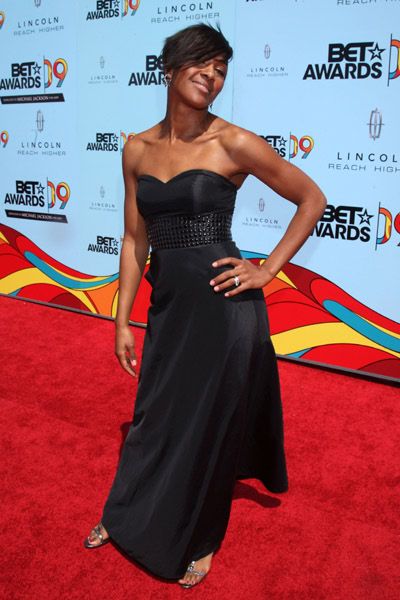 Terri Vaughn
looked fab.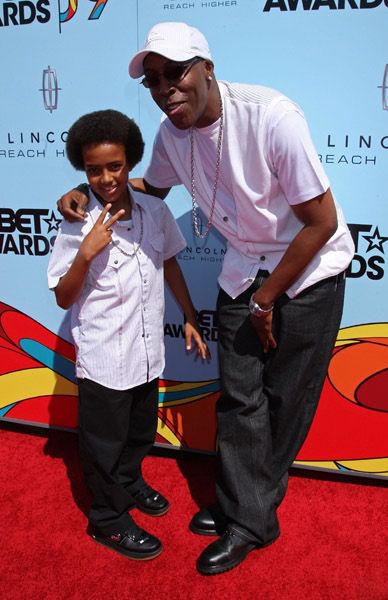 Arsenio Hall
brought along his son.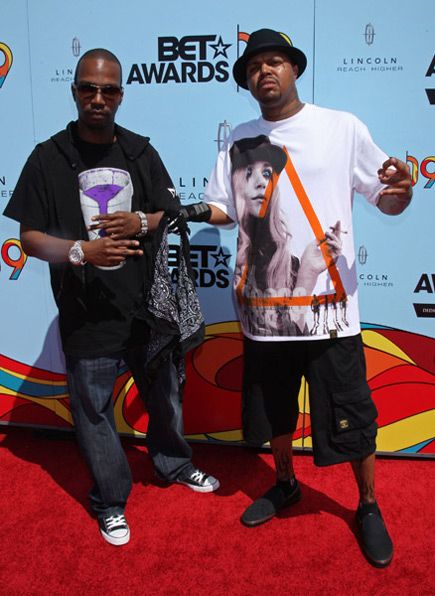 3 6 mafia
and
Fuane
and
Fonzworth
hit the carpet.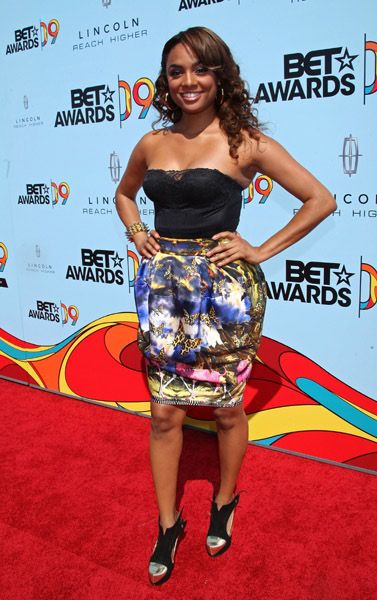 Cute dress for
Alesha Renee.
The designer is Manish Arora by the way.
Nice look for
MC Lyte
.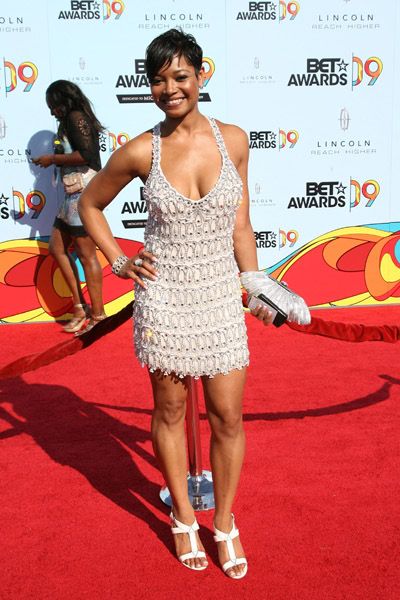 Cute look for
Tamala Jones
as well.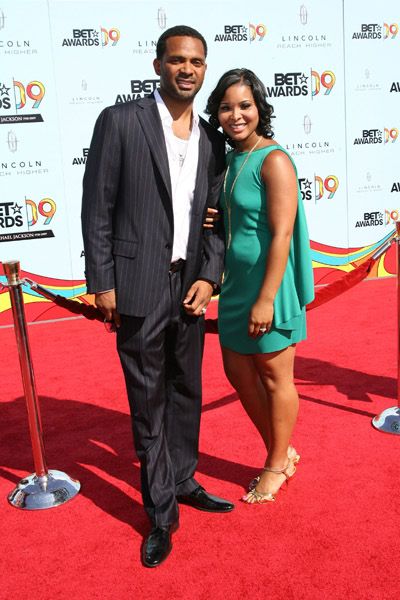 The Christies
and
Mike Epps
hit the carpet.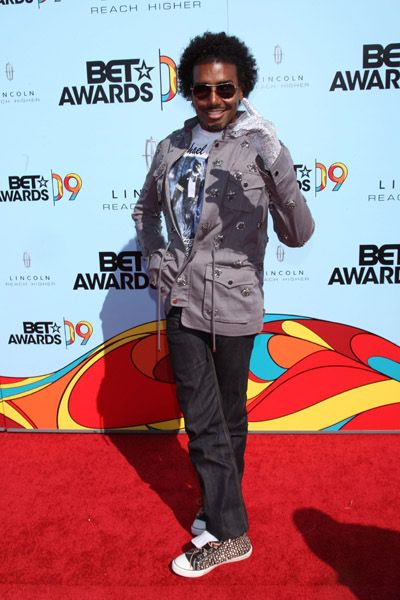 WOW
Norwood Young
.  It just never stops with this man....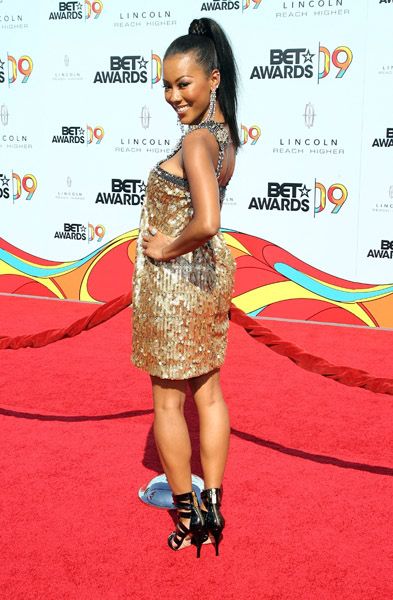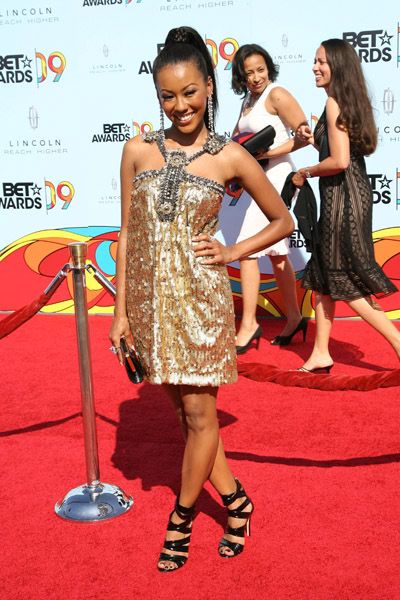 Denyce Lawton
looked hot in this gold number.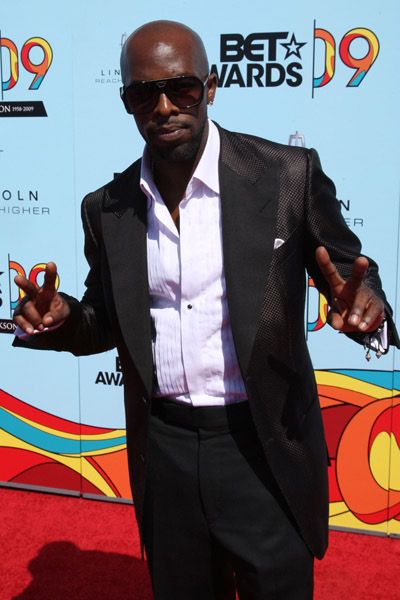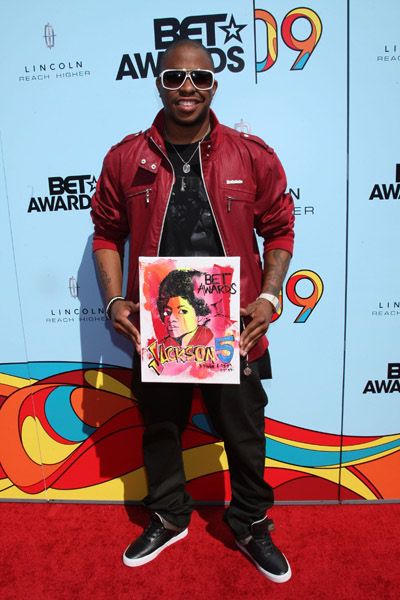 Joe
and
Raheem Davaughn
hit the carpet.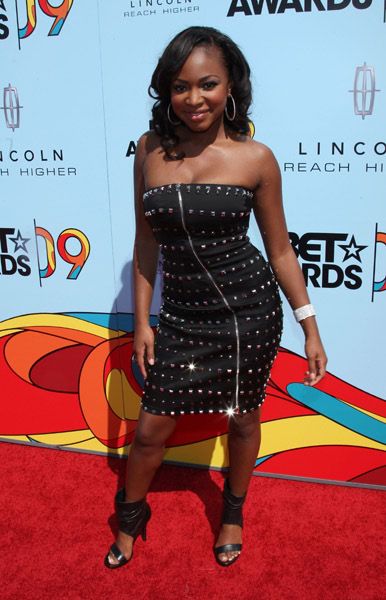 Try again
Naturi
.  She had good intentions though.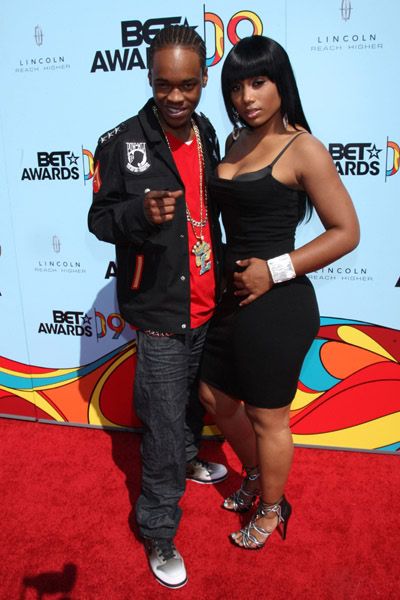 Still mad at
Hurricane Chris
' pre-show performance.
Photogs: Turner/Phillips