Michael Jackson's Estate Updates
Jun 29 | by Natasha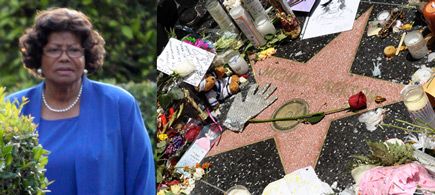 Michael Jackson
's mother
Katherine
has been granted temporary custody of Michael 3 children.  Katherine also filed papers to a Superior Court judge today to name her administrator of her late son's estate so she can ensure the King of Pop's three children are its beneficiaries.  Michael's will has also surfaced, even though the courts believed there wasn't a valid one available at the time of Katherine's petition for custody as the Jacksons filed saying there was no valid will on record. Supposedly there is a lot of legal drama as
Londell McMillan
has been working with Michael and the family for years as the legal representation.  They had no will for Michael.  But Michael allegedly re-hired his old lawyer
John Branca
3 weeks ago.  Apparently John is the one with the will and the family has never seen or heard of it.  John is supposed to be filing it with the court today.
Joe Jackson
and Michael's lawyer Londell McMillan confirmed yesterday that the family indeed ordered a second autopsy.  And these pics of Michael's last rehearsal at the Staples Center 2 days before he died have surfaced: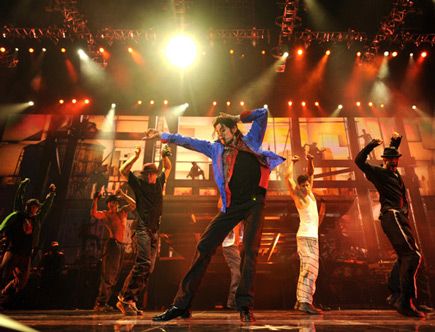 He seemed to be in good spirits according to the dancers and crew there.  The photographer
Kevin Mazur
who took the shots says:
"I am devastated by the sudden loss of 'The King of Pop,' who I have photographed numerous times since the Victory Tour in the '80s. When he hit the stage at rehearsal, I was thrilled that the magical Michael Jackson was BACK!!! I felt the same adrenaline rush as when I photographed him the first time moonwalking. I was so looking forward to shooting the O2 Arena performances with the amazing production that Kenny Ortega and AEG put together with Michael for his fans."
Still so sad.
Photog: Mazur