Jackson Family Updates
Jun 30 | by Natasha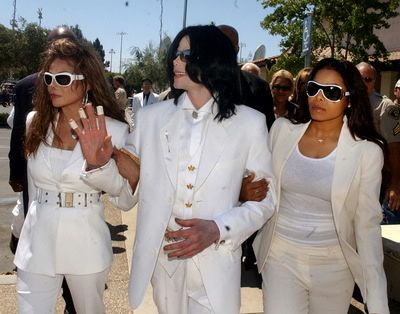 Michael Jackson
hasn't even been laid to rest yet and it's an all out circus with his legal reps and family.  Here's what's happening now:
Michael's will  has been looked at and according to the Wall Street Journal, his 2002 will says mother Katherine should indeed get custody of his kids.  The will divides his estate amongst his family members and charities, but absolutely nothing to father Joe Jackson.
Debbie Rowe may contest Katherine's guardianship as Debbie is believed to be the biological mother to the elder 2 children.  But media sources are now reporting that Debbie Rowe was only the surrogate.  Michael was also not the sperm donor.  The egg donor is completely unknown.  And the natural parents of his youngest child are also unknown.  This poses serious custodial problems for the children.
It is also being reported that Michael never legally or formally adopted his 3 children.  This could pose even more problems in the custody aspect.
Michael's doctor, Dr. Murray, has said he will not attend the King of Pop's funeral out of respect.  During a press conference yesterday, Al Sharpton and Joe Jackson announced that the funeral will be public and will not be at Neverland Ranch.
Everything is being moved out of Michael's permanent home in L.A. by the family in order to keep others from coming in and taking things.
Deaths almost always pose several issues with estate and custody so all of this was somewhat expected.  But this is still just incredibly sad.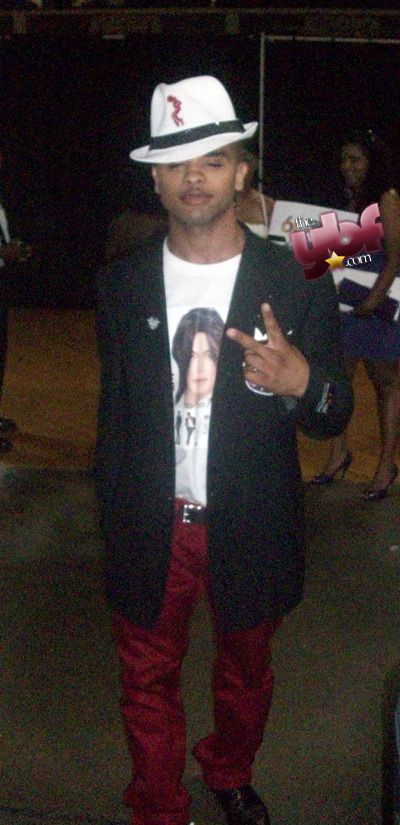 On another note, YBF correspondents spotted
Raz B
backstage at the BET Awards.  And he was all over the place and donning Michael Jackson gear from head to toe.  He told us:
[BET] should've asked me to do something for Mike, but it's alright."
Raz said he is the number one MJ supporter and Michael always gave him good advice. He also told us,
"No one knew Mike had a clothing line out, but I'm wearing [the t-shirt and jacket]..."
We checked the labels and they indeed said
Michael Jackson
. Interesting... We asked what he's been up to, and his response:
"I'm working on an album and Mike taught me about making quality music. I don't believe in rushing things like all of these other "Artists" and I'm not going to put anything out until it's right."
OK Raz... And here's the video "Better On The Other Side" ft.
The Game, Chris Brown, Diddy
, and several others: