Brandy DROPPED From Label!
Jul 09 | by Natasha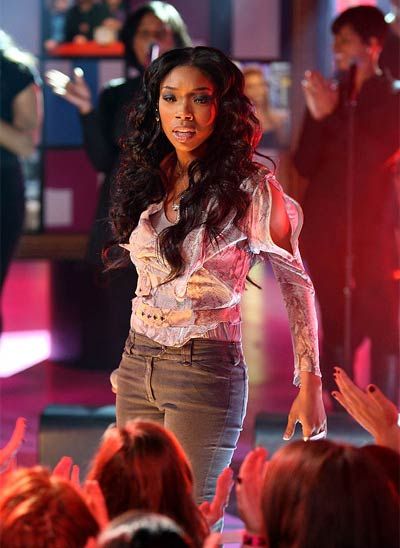 Brandy
has reportedly been dropped by her label Epic Records, according to
Black Voices
.  And their reason was that her album sales for her comeback album
Human
were piss poor.  The album was released  in December and has only sold 196,509 units to date according to SoundScan. And thanks to the recession, nobody's trying to roll with those types of numbers. It's also being reported that Brandy has split from her management team at Roc Nation.  They split due to "creative differences."  I hope that wig line she's the face of is bringing in some change...
UPDATE
: Brandy is claiming it's not true that she was dropped.  We posted this story based on a typically very credible journalist source ( who we linked in this article)  who broke the story themselves.    I do know one is known to have lied before.  Just sayin'...