Queen Latifah Does "Good Morning America"+Oh Joe Jackson...
Jul 10 | by Natasha
Queen Latifah
performed on "Good Morning America" this morning looking pretty fab: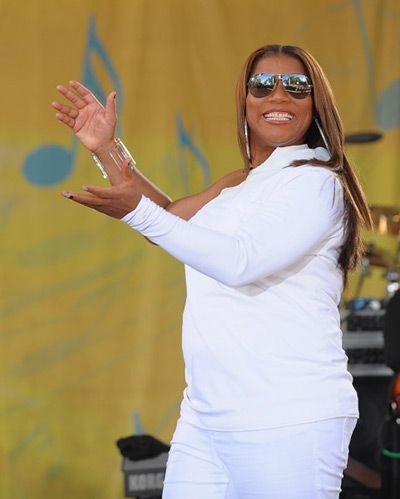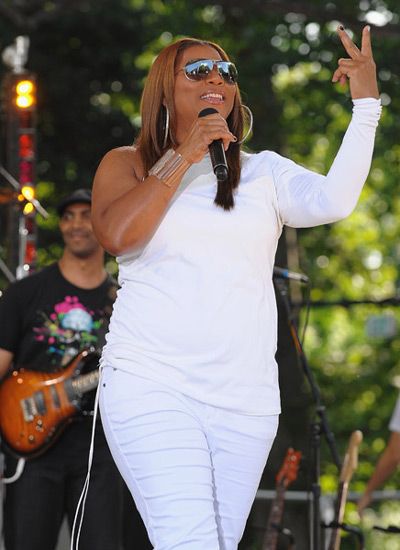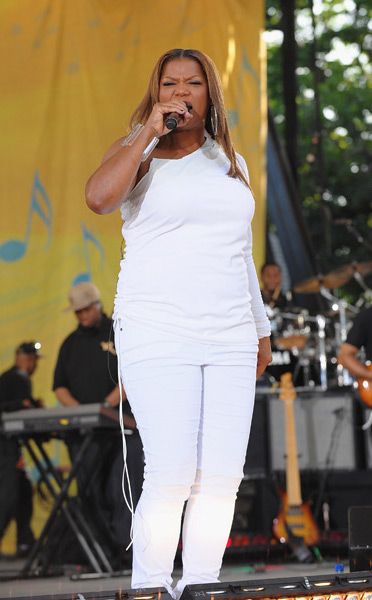 Work it out then Queen.
And speaking of Good Morning America,
Joe Jackson
is doing his first sit down interview since
Michael
's death tomorrow on GMA. The interview was already taped and here's a snippet he said about Michael's kids' possible future in entertainment. We kid you not:
"I don't know — I keep watching Paris," he said, referring to Jackson's middle child, who spoke memorably at her father's memorial on Tuesday. "She ... wants to do something. And as far as I can see, well, they say Blanket [Michael's youngest child, Prince Michael II], he can really dance."
Am I the only one screaming inside right now? Really Joe? REALLY? More:
In the interview, when asked who should get custody of Blanket, Paris and Prince, he said he felt they should stay with the Jacksons, and specifically with Joe and his reportedly estranged wife, Katherine. "Their grandmother — Katherine — and I" should raise them, he said. "Yes, there's no one else to do what we can do for them. We should keep them all together and then make them happy, feed 'em like they're supposed to be fed, and let them get rest, plenty of sleep and grow up to be strong Jacksons."
I can't help but watch tomorrow. Something tells me between him pushing his new record label and talking about his grandkids' possible future as entertainers and MJ purposely leaving him out of the will, it's NOT about to be a good look.