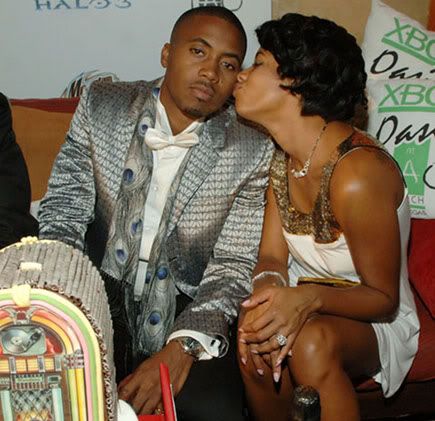 So
Nas
is firing back at his soon to be ex-wife
Kelis
' claims that he's sitting on several million She wants a good portion of it to help raise their child hat she's due to deliver soon, but Nas ain't having it. According to TMZ:
Kelis claims Nas raked in $11 million for his album deal. Nas fired back in legal papers, "I did not receive even half that amount"... claiming it's more like $4 mil. Nas claims his income is declining, and he's only pulling in $147,165 a month.
As for what he spends .... $71,371.96 a month, which includes $10,000 a month in clothing/hair/toiletries/personal effects.
Nas has reportedly agreed to pay $5k/month in child support and for the stroller and stuff Kelis asked for. But not the $80k/month she asked for.
Soulja Boy
was just featured on a new episode of MTV cribs--the Teen edition. He showed off his 1 bedroom LA crib. And he made sure to mention to us that he sleeps on Gucci sheets and has a $2,000 Louis Vuitton rug at the foot of his bed. And of course, he couldn't leave out all his jewelry and how much each piece costs. Check the segment: