Fierce Kitty Frankie & Her Fiance LaMon: We've Got 10 Questions
Jul 14 | by Natasha
Keyshia Cole
's mama
Frankie
and her new fiance--yes, fiance--hit up a concert in the ATL recently: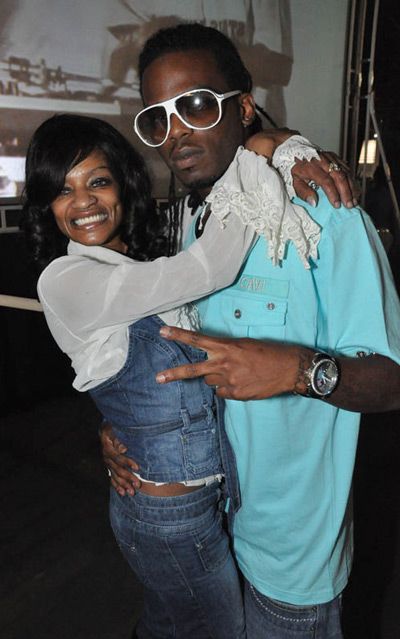 Who told Frankie these circa 1999 Prince sleeves were A-OK to rock in '09?
Why is it that her veneers are still white 4 years later, but ain't nothing else looking improved upon?
Who did a run-by to slap that wig on her head?
Why is homeboy's shades looking like they're from Forever 21/Rainbow for Men and how old is he anyway?
How hot is it in the ATL right now?  So what possessed her to rock the croc embossed boots?
Should we do a Separated At Birth with the tranny MC and Frankie?
*blank stare* Are those double draw string shirt and matching jeans?
Speaking of jeans, will her jeans ever fit?
Can somebody buy her a session at Glamour Shots since she wants to make a concert/rehearsal her photoshoot?
Why do we still LOVE Frankie despite her foolywangness??
Photog: Freddy O
Oh wait, there's more:
Fierce Kitty Frankie and her man got matching tatts with each others' names at the Swagg Garage in ATL. No seriously. Please watch the vid to capture the full f**kery. Hood fabness at its best.