The Carters
shared some QT recently on a night out in the NYC streets: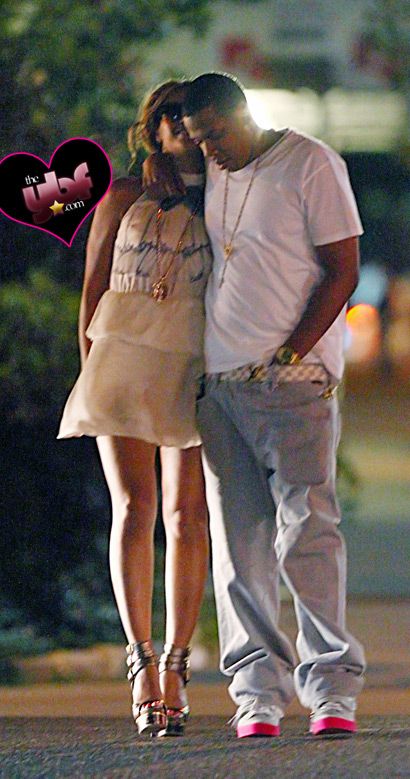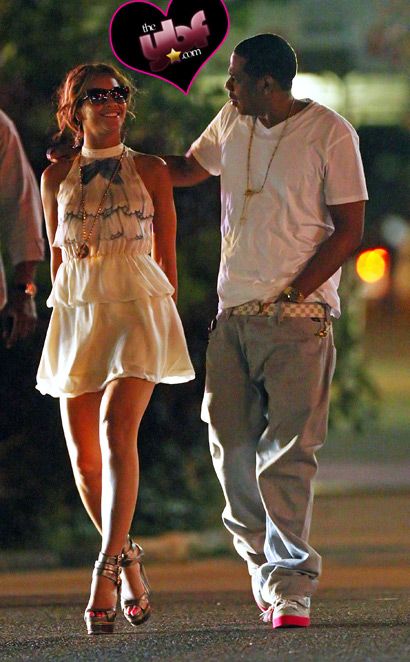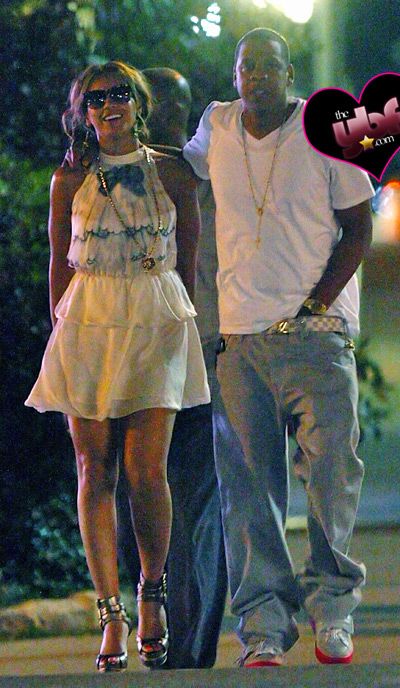 Beyonce
was rocking the exact same outfit--Sretsis Clara dress and Gucci heels--she rocked
while arriving back into the states
a few weeks ago so it's possible these were taken that same night.  She
is
on a break though till tomorrow so maybe she committed the repeat offender crime and added in her Roc chain.  Either way....cute PDA from these two.  Y'all know that only happens once every blue moon.  The photographer on the scene says
Beyonce and Jay-Z snuggled and whispered in each other's ear while strolling down a quiet street after a romantic dinner downtown.
More pics when you read the rest...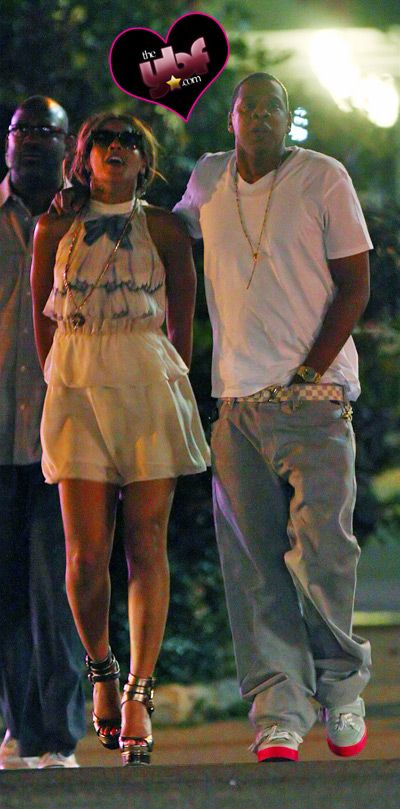 Cuteness.