NBA BALLER DRAMA: Richard Jefferson Stands Up Bride To Be+Antoine Walker Writing Bad Checks?
Jul 15 | by Natasha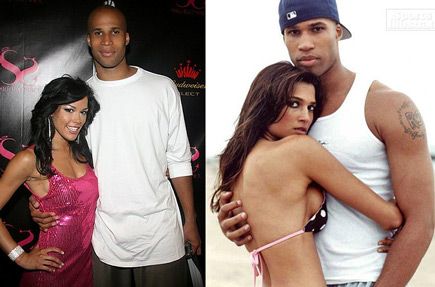 So former NJ Nets star (and current Spurs star)
Richard Jefferson
was set to marry his fiance--and former Nets dancer--
Kesha Nichols
this weekend. That is until he called off the $2 million wedding 2 hours before. Womp womp. Apparently the two had been very happy together and hitting up events together up until the week before. They even attended Orlando Magic star
Brian Williams'
wedding together last week. But apparently ish got too real for Mr. Jefferson because he called off the wedding right after--via email! According to
HipHollywood.com
, He went to Paris last week with his fellow NBA buddies (even though he didn't tell Kesha he was going) and changed his mind while crossing over the Atlantic or some ish. He sent her an email saying the wedding was off. While Kesha was traumatized all week and had to tell her friends and fam, Richard never told his. So folks showed up to the wedding this weekend at the Mandarin Oriental hotel in NYC. Womp! Richard handed over his black AMEX for his friends and family to have fun with to say "sorry" for the drama. WTF? And people wonder why chicks snap and slit dudes' throats sometimes.... Kesha was posting on Twitter how distraught she was and that she was going on the honeymoon without him. Somebody saw the
Sex and the City
movie too many times. Gotta love it though. They still haven't spoken yet.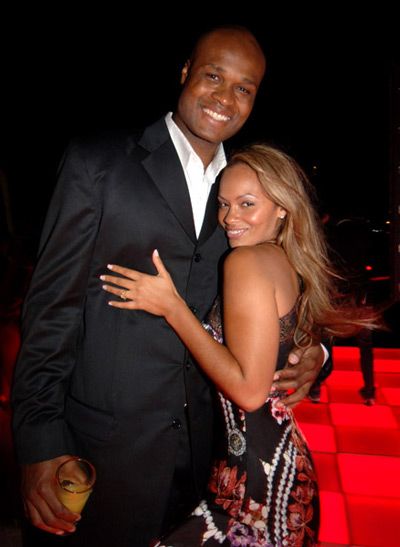 Meanwhile, former NBA star
Antoine Walker
has a $9 mill bond warrant for his arrest--all because he's been writing $1 mill worth of hot checks in Vegas! According to the
Chicago Sun-Times
:
Prosecutors say he failed to make good on 10 checks -- each for $100,000. The checks were written on July 27, 2008, August 22, 2008 and Jan. 19, 2009, according to the criminal complaint against Walker. Last July, Walker wrote two checks, each for $100,000, to Planet Hollywood in Las Vegas, according to the criminal complaint. He did the same thing at Red Rock Casino in Las Vegas on Aug. 22. Then, on Jan. 19, he wrote six more $100,000 checks, all to Ceasars Palace in Las Vegas, according to the complaint.
Prosecutors say Walker received cash or gaming chips worth $1 million in exchange for the checks, which were later returned unpaid by the banks on which he had written them, according to the warrant for his arrest. Walker was given a chance to pay the remaining debt in full and did not do so.
Apparently he's only paid less than $150k back. This dude's been in the NBA making millions upon millions and has even won an NBA Championship, and now he goes out by writing hot checks? Do better.  A damn mess...