2009 ESPY Awards Red Carpet
Jul 16 | by Natasha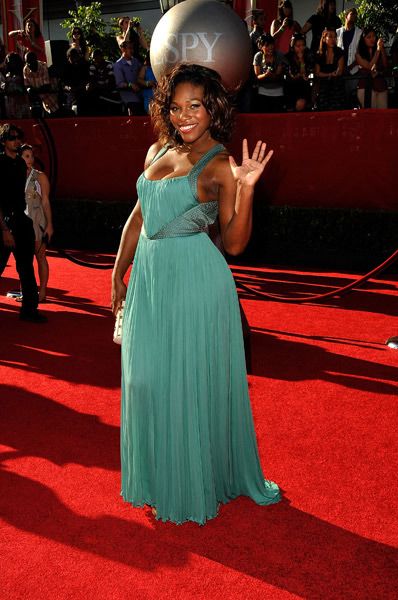 The 2009 ESPY Awards went down last night.  And it's the Oscars for athletes and prom for the wives, groupies, jumpoffs, and those who want to be.  Serena Williams rocked a teal gown and looked pretty nice.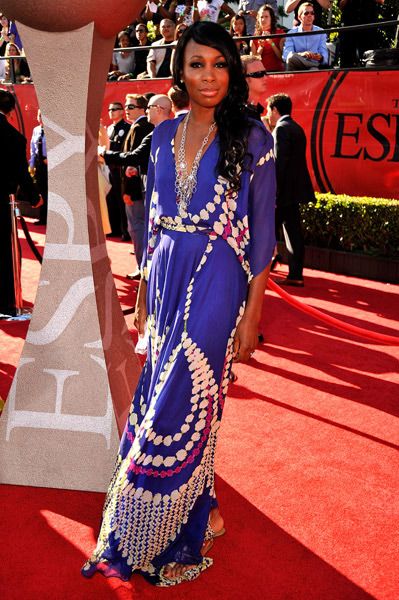 Her sister Venus looked fabulous in this blue Mara Hoffman gown.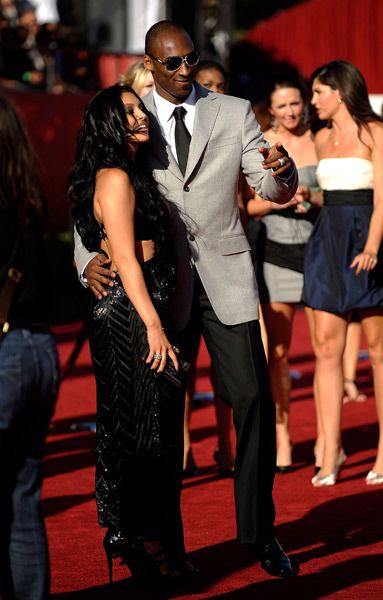 Um, WTF?  This was just not a good look for Vanessa Bryant.  She and her hubby Kobe hit the carpet last night of course. And while he looked cute as usual, this pants suit Vanessa was rocking makes her look preggers and it's just not a cute look.
And former Secretary of State Condeleeza Rice hit the red carpet looking nice...in red.  I'm kinda loving that she's hitting the ESPY red carpet.  She's a huge sports fanatic by the way.
Lots more pics when you read the rest....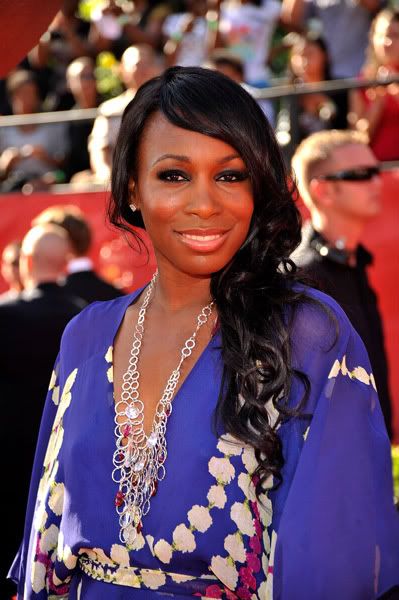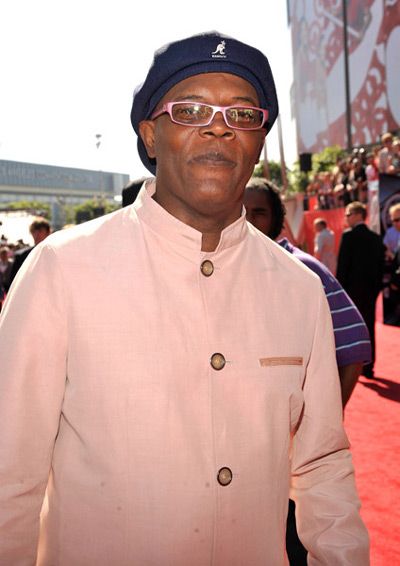 Did Sam Jackson match his glasses to his shirt?
Evander Holyfield hit the carpet.
Gold medalist runners Angelo Taylor and LaShawn Merritt hit the carpet.
NBA baller Josh Powell--who's been caught up in baby mama drama this year--showed his face.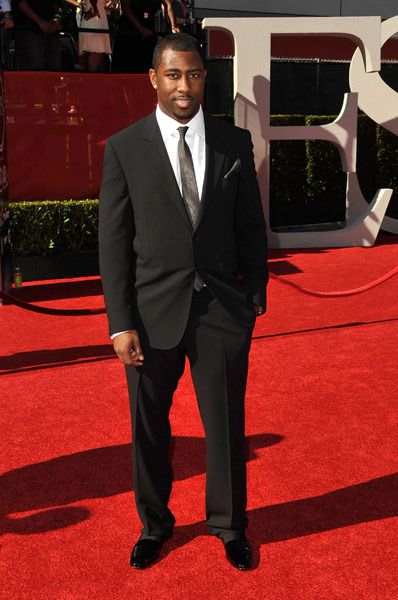 NFL Cornerback Darrelle Revis was there.
Oh hey cutie.  He's New Orleans Saints baller Marques Colston.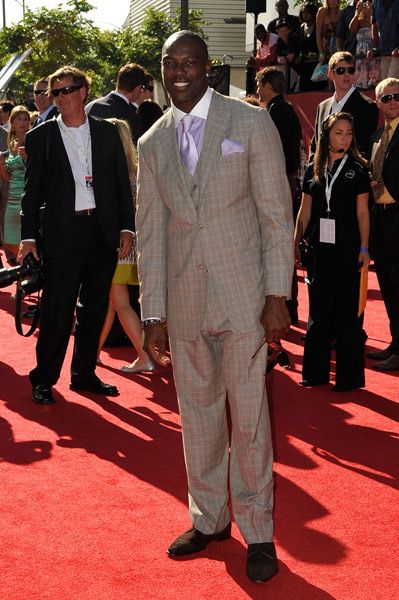 T.O. was there of course.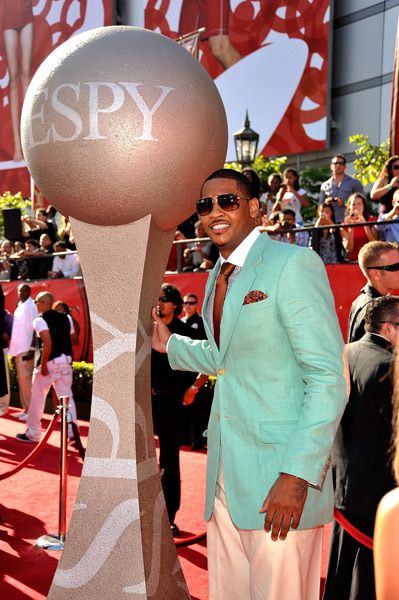 Carmelo Anthony hit the carpet solo--sans his fiance LaLa.  I'm feeling his linen suit and teal jacket too.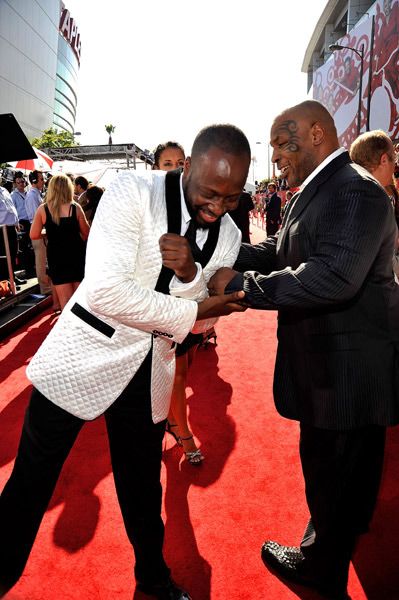 Wyclef and Mike Tyson kicked it on the red carpet.
And of course Mike brought along his new bride.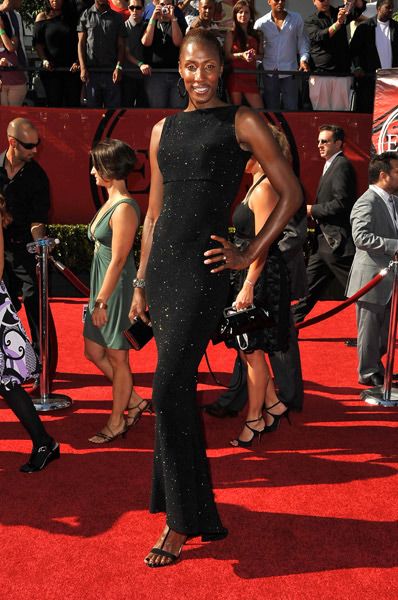 Lisa Leslie was there in this sparkly number.  Makeup looked a mess though.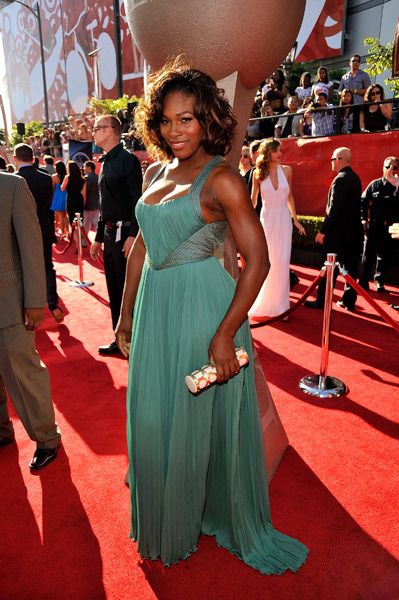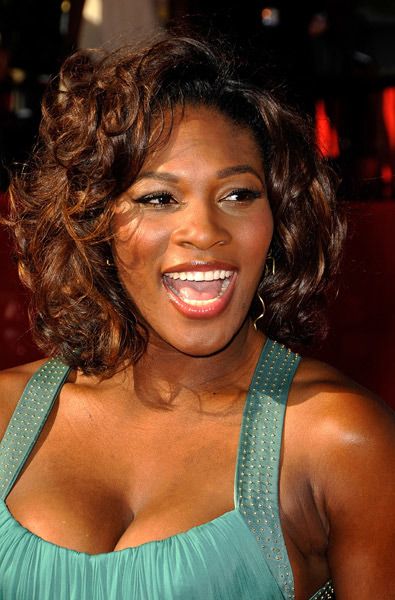 Nice look for 'Rena.
Deion Sanders' daughter Deiondra Sanders hit the carpet.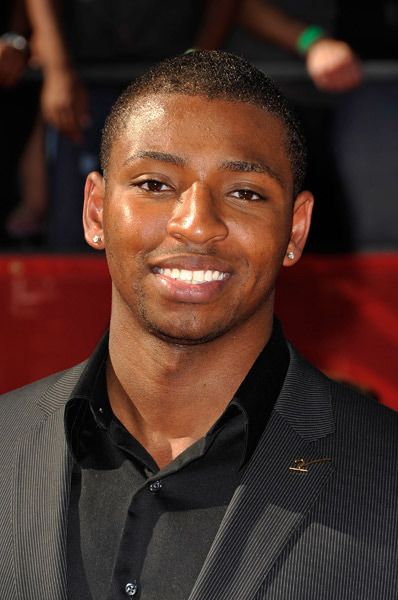 Olympic swimmer and medalist Cullen Jones was there.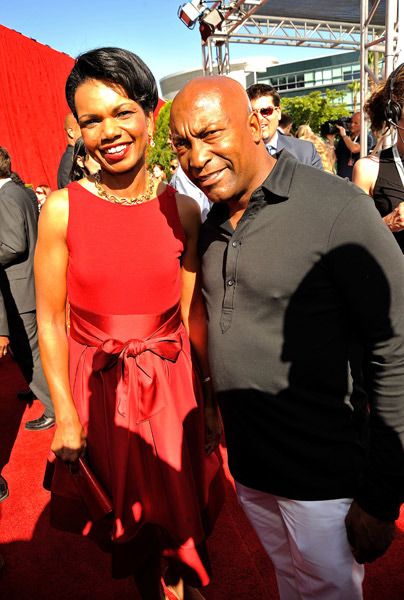 Condi kicked it with John Singleton.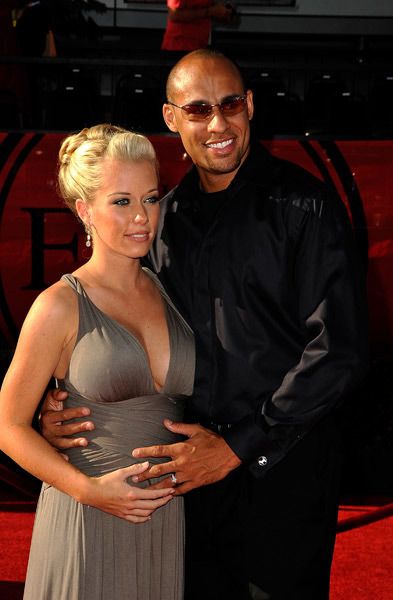 Kendra and her man Hank Baskett were there to show off the baby bump.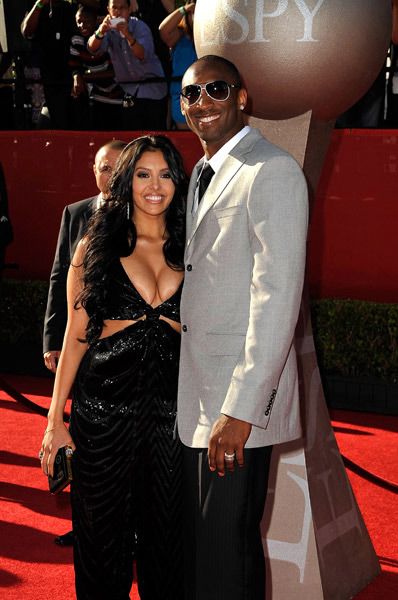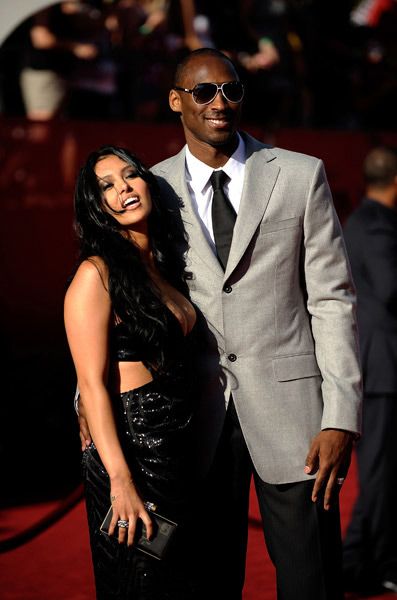 Yeah...still not feeling this Vanessa.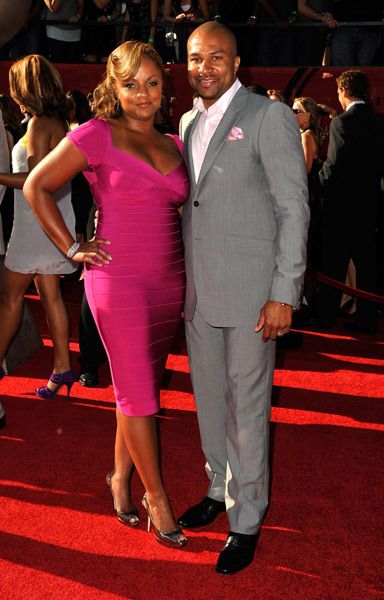 Derek Fisher and his wife hit the carpet.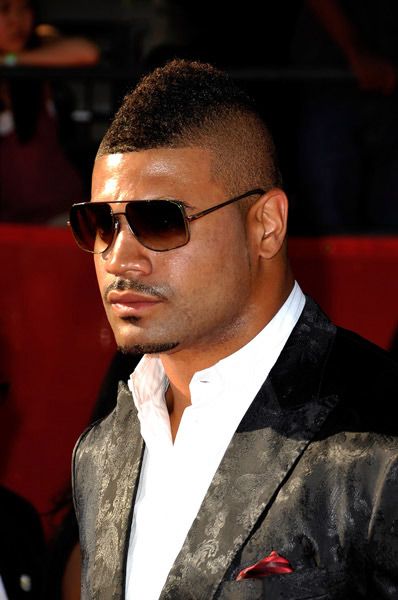 What's that on your head Shawn Merriman?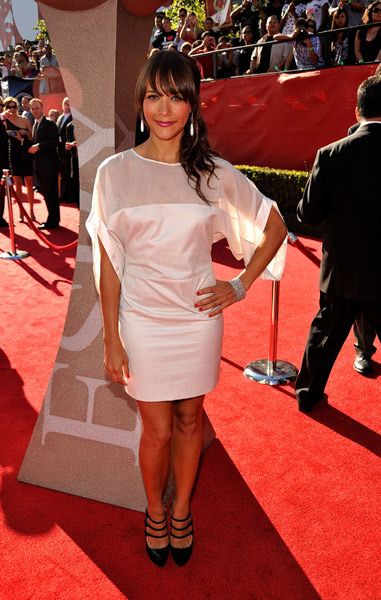 Rashida Jones looked cute.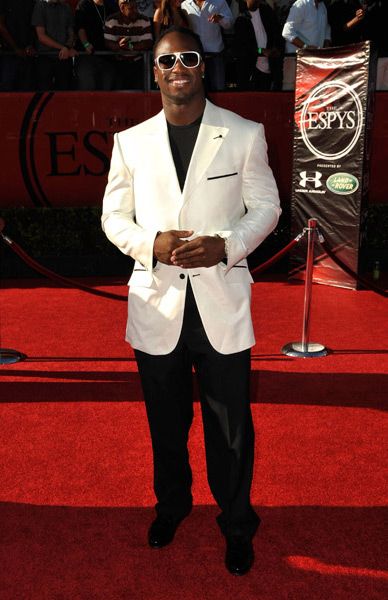 And NFL baller Vernon Davis hit the carpet.
Inside the show: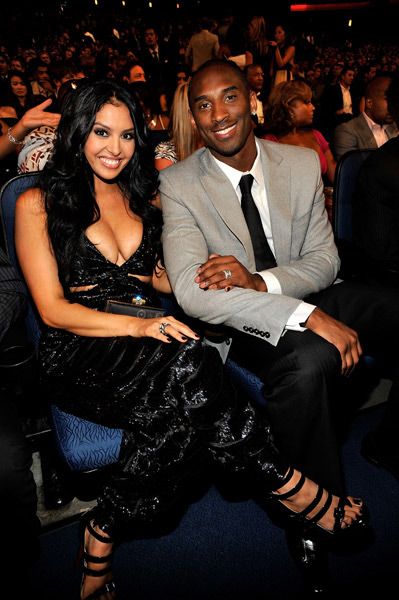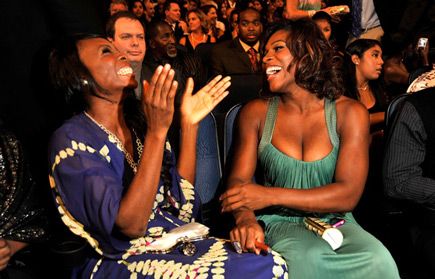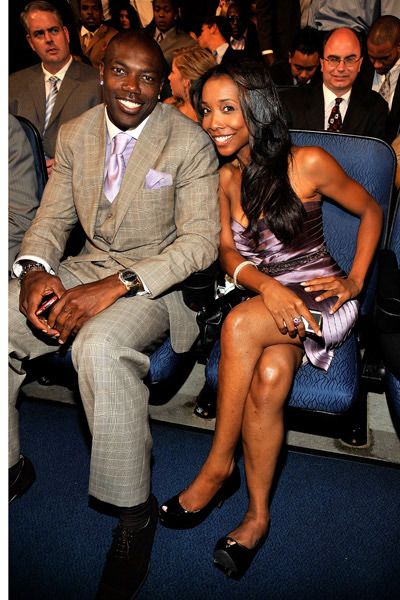 Fun times.
Photogs: JStrauss/Mazur