T.I. Drapes Tiny With Diamonds...From Jail
Jul 17 | by Natasha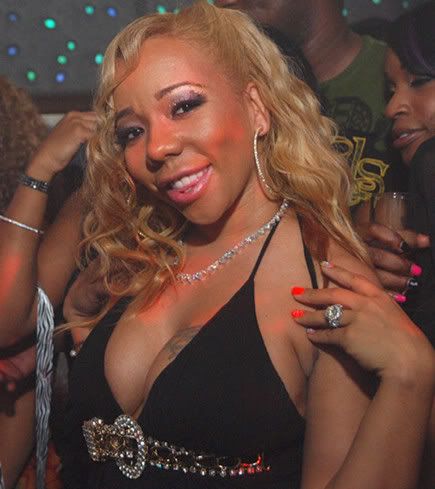 Looky looky. 
Tiny
was partying it up last night.  And then in the middle of the party, someone brought her some gift boxes.  Inside was a diamond engagement ring (her 3rd one) and a diamond tennis necklace all from her man
T.I.P.
Apparently this was all for her 34th birthday party: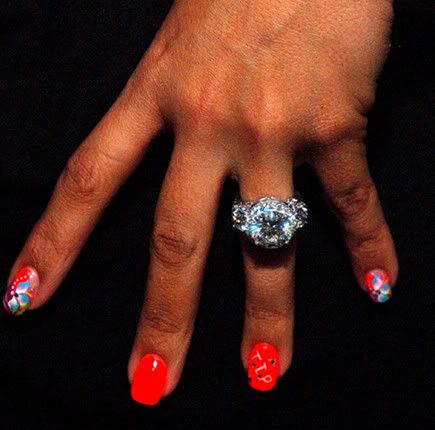 I guess these diamonds will keep her warm till he comes home from the slammer in less than a year...
Pics: Prince Williams/ATLPics.net