TIDBITS: JoJo Simmons, Pharrell, & Maxwell
Jul 16 | by Natasha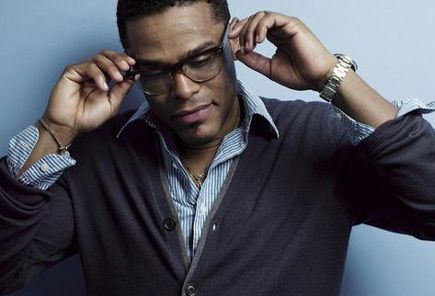 Who else can hit the scene after 8 years out of the game and do some serious numbers?  Congrats to
Maxwell
for having the #1 album on the Billboard 200 charts and the R&B charts.  He sold over 300k albums week 1 of his release.  His album
BLACKSummer'snight
is part 1 in a trilogy of albums to be released in the next 2 years.  The cd is pure hotness. "Bad Habit" is my fave track on it by the way.
Stay tuned for our exclusive interview with Mr. Maxwell himself that will be posted right here tomorrow.
According to TMZ,
Thomas Jordan
filed a federal lawsuit filed this week claiming that
Pharrell
produced the track "All I Wanna Do (Feel Like Me)" for the
Clipse
back in '97--even though it wasn't released until 2007. He claims, though, that it's a total rip-off of the
Geggy
's '96 tune "Whoever You Are." Mo money mo problems.
JoJo Simmons
has just pleaded guilty to one charge of disorderly conduct in New York. Remember that marijuana bust he got caught up in back in May? And he tried to flee and fight the cops? He's escaping jail time because it's a plea deal. So he plead guilty to this charge in order to get the possession charge dropped. And he has 1 day of community service. What torture...