AFTERNOON JUICE: Ne-Yo, Prez-O, Game, Trey Songz's "LOL"
Jul 17 | by Natasha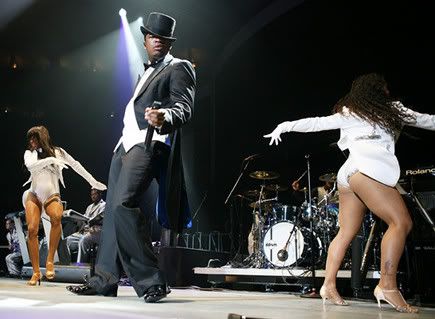 Ne-Yo
had to leave the stage last night during his performance in Manchester, UK after he couldn't get his voice together.  YBF reader Yasmin was at the concert and told us this recap:
Ne-yo canceled his gig in Manchester, UK tonight after performing for one hour. He said he had a bad voice and he was having trouble singing. He came out and started "crying" on stage and talking bout how he's never left a show incomplete. He then left and said "I'll be back". Next thing we know there are some announcements stating that the show will be rescheduled "soon". I have to say though, Keri Hilson killed it and so did Ne-Yo. And as a fan, I do have to admit he did try his best and you could hear his voice going on some songs.
Ne-Yo told the crowd at the beginning of his set that he was feeling under the weather and to "bear with him". He seems like a perfectionist who really wants to make his craft the best so it was probably a rough time for him. Get better soon Ne-Yo.
UPDATE
:
Game
was caught on camera saying Polo jacked their sponsorship deal for him after he dissed
Beyonce
in a song
:
Womp womp.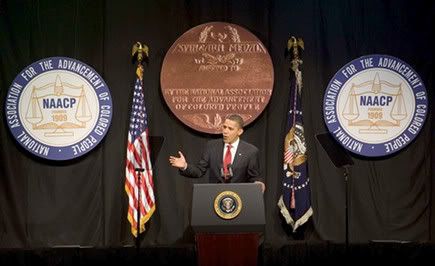 President Obama spoke at the NAACP banquet last night in NYC for their 100th anniversary. And he talked about why it's important that our kids aspire to be "more than another Lil Wayne and more than another Lebron James":
"We've got to say to our children," the president said, "'Yes, if you're African American, the odds of growing up amid crime and gangs are higher, yes, if you live in a poor neighborhood, you will face challenges that somebody in a wealthy suburb does not have to face. But that's not a reason to get bad grades, that's not a reason to cut class, that's not a reason to give up on your education and drop out of school. No one has written your destiny for you. Your destiny is in your hands -- you cannot forget that.'
Here's Trey Songz' new track featuring Gucci Mane and Soulja Boy. It's called "LOL" and it's off his upcoming album Ready dropping Sept. 1st.  CLICK HERE TO LISTEN I'm feeling it.