Sounds like
Rihanna
has taken
another "business" trip
with her former boss
Jay-Z
and
Jay Brown
.  The three just arrived to London town and were spotted hitting up a RocNation brunch with folks from MTV UK.  Online reports say:
Rap superstar JAY-Z will hand deliver his new album to bosses at ATLANTIC RECORDS in London - as he is terrified of the unheard material being leaked on the internet. But the Big Pimpin' hitmaker doesn't want to end up like stars such as Leona Lewis and Guns N' Roses, who have found their unreleased songs leaked online. A source tells Britain's Daily Star that Jay-Z decided the best way to stop this happening was to take the album to London himself. The source says, "Every time a big artist has new music ready these days someone somewhere is always keen to pinch it and whack it on the internet. Jay is very protective and smart and doesn't want fans to hear tracks which aren't quite right. He wants to give the record to the label in the U.K. and see which songs go down best to give him ideas about single releases."
Guess there will be few or no leaks from Blueprint 3.
And here's pics from the Nelson Mandela birthday celebration that took place in  NY this weekend:
A newly slimmed down
Forest Whitaker
was there with his wife
Keisha
and their daughters.
Not sure why
Kimmy
was singing with
Cyndi Lauper
.
And Ms. Keys worked out her performance as well. More pics when you read the rest....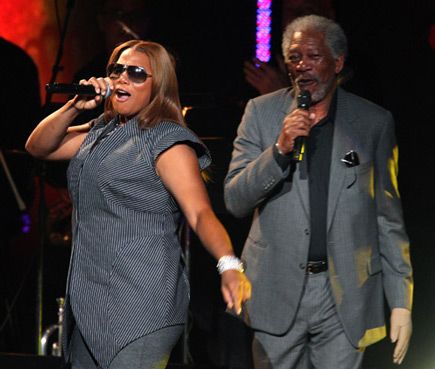 Queen Latifah
hit the stage with
Morgan Freeman
.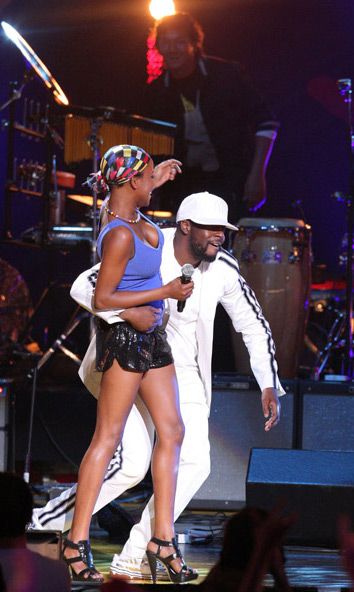 Wyclef
performed.
Tom Joyner
was there. More pics of Ms. Keys:
Aretha
sang Happy Birthday: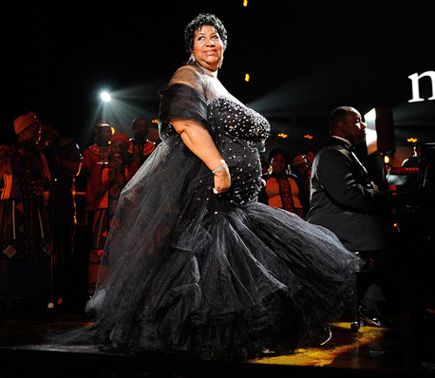 Stevie was there too.
And Alfre Woodard brought her son on the red carpet.  Fun times for all.
Photog: Splash News