Christina Milian
and her fiance
The Dream
revealed their wedding plans to the press at
the birthday party they went to
this weekend. Christina said:
"We don't have plans yet—but it hasn't [already] happened, that I can confirm. We just want to have our closest friends and family there; it's not going to be too big."
The Dream was asked about making babies with the soon to be Mrs. Nash. His response:
"I love kids, and [Christina] loves kids probably more than I do. I think when you're a female in this business, it's kinda hard to do the natural thing that you want to do. You have to do your work—then whenever she makes that time for herself—she'll make that time [to have a baby]. In the next couple of years, there'll be something around."
Dream already has 3 kids with ex-wife
Nivea
. Looks like he and Chris are already working on #4 for him. And here's pics of
Jermaine Jackson
and his fam jetting out of LAX yesterday: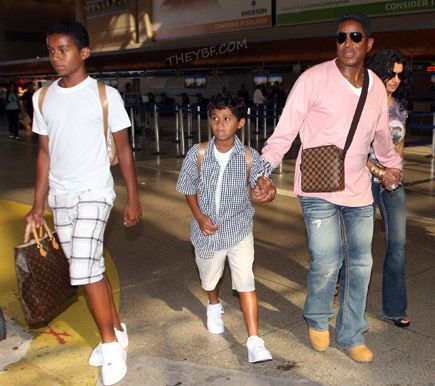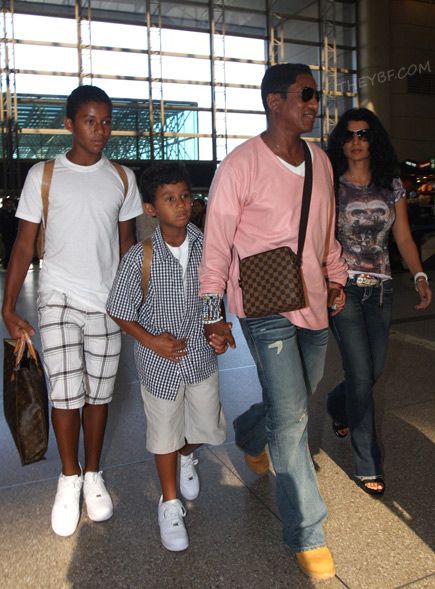 Cute kids.  I guess they need some time away from everything going on in L.A.  And I don't blame them.
Photog: Splash