Jay-Z Hits Up London's Radio One & Talks Chris Brown & Game
Jul 22 | by Natasha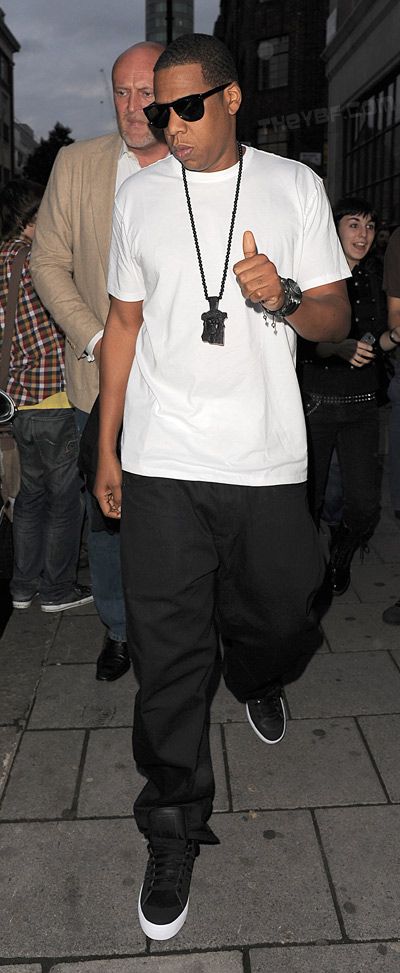 Jay-Z
made an appearance at
Tim Westwood
's radio show in London last night and stayed fro 2 hours talking about everything--including
Game
and
Chris Brown
:
On Game talking mess about Jay-Z and Beyonce:
"He's a groupie. Tell 'Groupie' to get over it."
On Chris Brown's apology
"We Are all flawed human beings. All a person can do is apologize. Everyone should be allowed to make mistakes. It happens"
On Blocking Chris Brown from Performing at the BET Awards
That's the silliest rumor I've ever heard. First let me categorically deny that, that's not even my style. If I have a problem with Chris brown, I have a problem with Chris Brown. I haven't said anything live or behind the scenes. I don't agree with what he did and that's it. But as far as not letting him perform on BET, that's ridiculous, that's stupid and that's a sucker move. I wouldn't do it. And people commenting on rumors, that's a sucker move.
Sounds like he was going at
Dame Dash
on the sly about "commenting on rumors being a sucker move". Remember Dame saying
in this interview
that he believes Jay did block Chris from the BET Awards. Especially because he's done something similar to Dame himself--his ex best friend? Funny. Here's the whole interview:
More pics of Jigga out and about in London when you read the rest...
Heading to and leaving Radio One for a party at Vendome: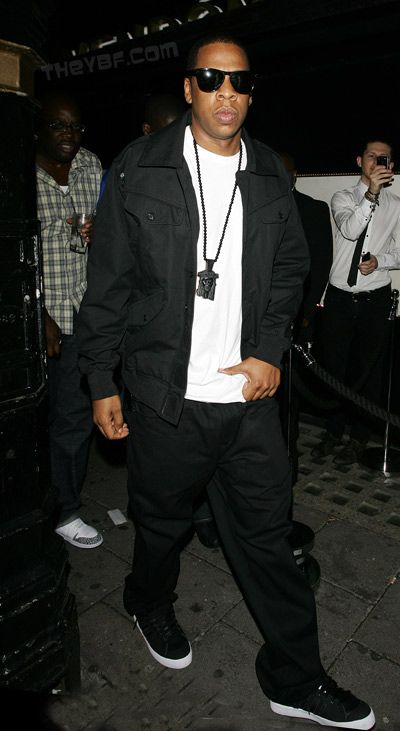 That's a funny dude.
Pics via WENN/Splash News