NEWS FROM SPLITSVILLE: Nas NOT ALLOWED In Kelis' Delivery Room?+Barry Bonds' Wife Dismisses Separation Papers
Jul 22 | by Natasha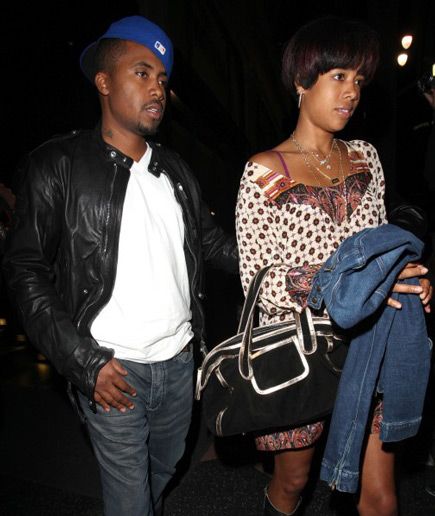 As we all know,
Kelis
went into labor yesterday morning to deliver her and
Nas
' brand new baby boy. But the ongoing Splitsville drama didn't stop. Nas didn't head to her bedside until several hours after she went into labor (no word on if he knew right away or not). But once he arrived to the hospital, sources told
Allhiphop
that Nas was not even allowed in the delivery room:
"Nas is in New York City today, anxiously awaiting the arrival of his son. It was his intention to be there for the birth, but unfortunately he has not been allowed to be present. While this is clearly heartbreaking to him, Nas continues to offer his support and love to his new baby boy and his mother."
Guess Kelis didn't want to bring the extra pain and drama into the delivery room. So Nas was pacing in the waiting room. No official word on why he wasn't allowed in, but it sounds like the two have finally welcomed their first son together regardless. Congrats!
Remember when
Barry Bonds
' wife
Liz Watson
filed for separation after 11 years of marriage last month? Well now she's retracting her papers and dismissing the separation request. Either Barry got in her ear that she needs to chill out as it's cheaper to keep her or they worked things out amicably. They also have a young daughter together. Interesting.