SCOOP FROM THE SCENE: Whitney Houston's Album Listening Party
Jul 22 | by Natasha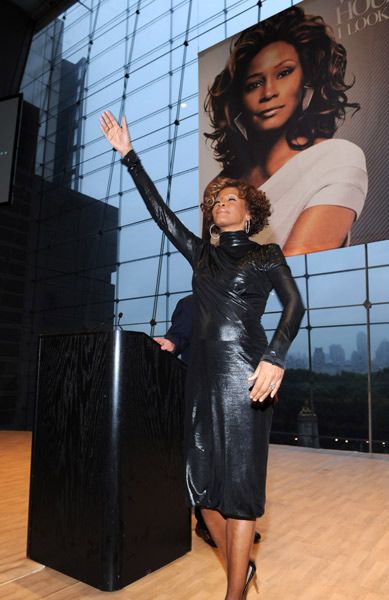 YBF's New York Correspondent
Kourtney
was on the scene at
Whitney Houston
's listening party last night for
I Look To You
at the Lincoln Center in NYC. And here's the lowdown: Whitney looked incredibly fabulous at her comeback event in this extra fitted leathery knee length dress. Clive Davis hosted the entire glamorous affair and it was fabulous--folks were saying one of the best listening parties in years. Spotted chumming it up in the crowd:
Martha Stewart, Gayle King, Steve Harvey, Monica, R. Kelly, AJ
,
Vivia Fox, Freddie Jackson
, and every urban radio Program Director in the country, and tons of mainstream media outlets.
Alicia Keys
&
Swizz Beatz
walked in hand in hand. The two were spotted being very affectionate all night--like they weren't trying to hide anymore. I guess
Mashonda
signed those divorce papers finally. A. Keys & Swizzy danced and partied and videotaped themselves having fun to the track they produced for Whitney called "Million Dollar Bill". Interesting. They played 9 songs off the album. R. Kelly produced two songs on it--much to the crowd's surprise. Whitney chose to put a throwback track on there and she chose "A Song For You." We hear the crowd was standing up, crying, and just emotional when they heard it. Whitney's speech was fab as she told everyone that her mother is the one who inspired her to do another album. And Whit's voice is sounding great. Looks like the old Whitney is back!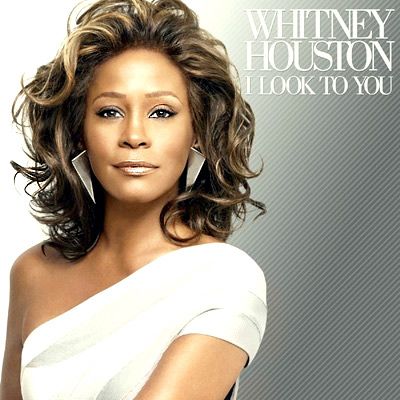 Track listing for
I Look To You
:
Million Dollar Bill-Produced by Alicia Keys & Swizz Beatz
Nothin' But Love
Call You Tonight
I Look To You
Like I Never Left (featuring Akon)
A Song For You
I Didn't Know My Own Strength
Worth It
For The Lovers
I Got You
One of the fave songs on the album is the title track "I Look To You." Whit gets very intimate on it and it talks about who she was and who she is now. She says a line "I wasn't built to break" that made everybody in the room feel her struggle.   Another fave track is R. Kelly's "Salute" that may or may not make the album on September 1st.  It indeed sounded like a song for
Mr. Bobby Brown
.
Photog: Mazur