ON THE SCENE: "The Real Housewives Of Atlanta" Party
Jul 29 | by Natasha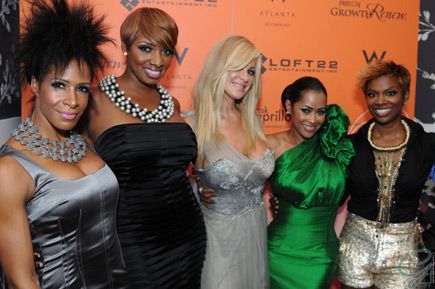 As usual when we speak about those "Real Housewives" of ATL...foolywang material ensued last night.  YBF's ATL correspondents were on the scene at the W Buckhead hotel for the premiere party the Housewives decided to throw for themselves. We're told Bravo didn't want to have any affiliation with this ish. And we have a good clue as to why:
Um,
Sheree
.  WTF is going on on top of your head?!   You are not in your teens or 20's and this ish still wouldn't look cute if you were.  Looks like you swiped your nails through an electrical socket.  Try again boo.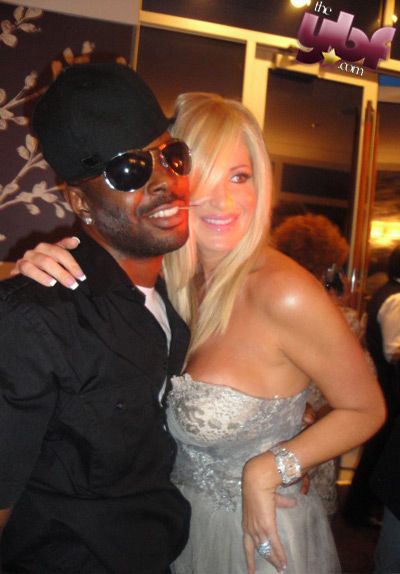 Kim
told us she's working on an album. She was all around the party taking pics with her producer.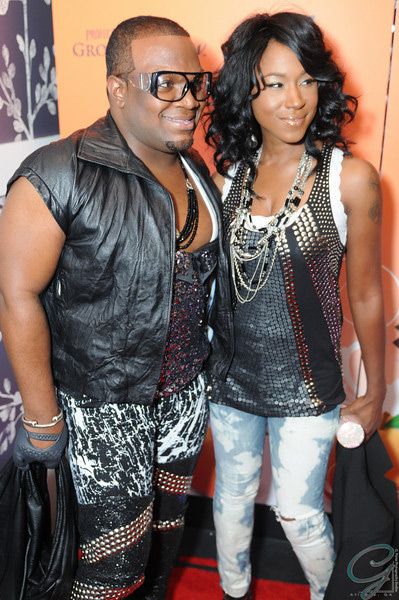 Hairstylist
Derek J
and
Tweet
were there too. Snaps.  I just KNOW Derek walked in that piece saying "I'm the baddest b*tch in this mug."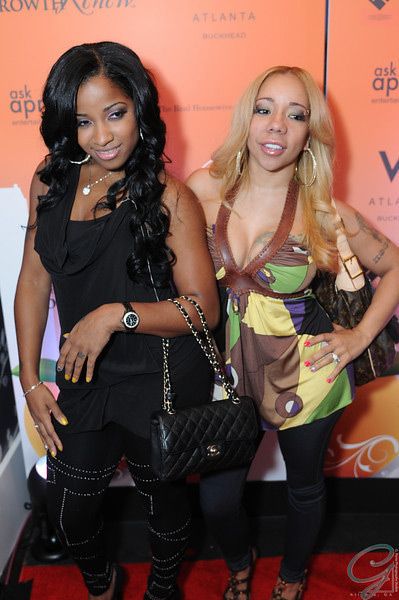 Y'all know
Tiny
and
Toya
weren't passing up this opportunity to be seen.  By the way, we hear Toya has a new man.  Sounds like she's finally over
Weezy
.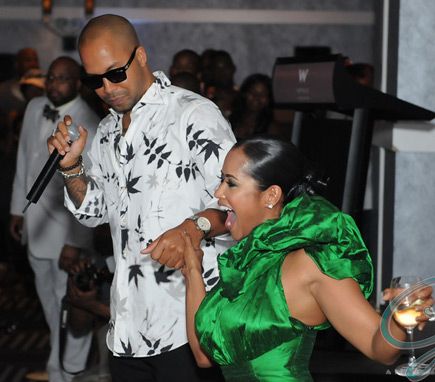 On a random note, a physical fight broke out--but surprisingly the Housewives weren't involved. A football player
was
involved though. Shocking.
Kenny Burns
had to break it up. Yes, we're serious. Bravo sent over the advanced screening of the Season 2 premiere episode last week and I was completely enthralled. Lots of foolish activities going down and Sheree gets her ass handed to her in the funniest fight ever. It airs this Thursday. Lots more premiere pics and exclusives when your read the rest...
6th Housewife
Dwight Eubanks
: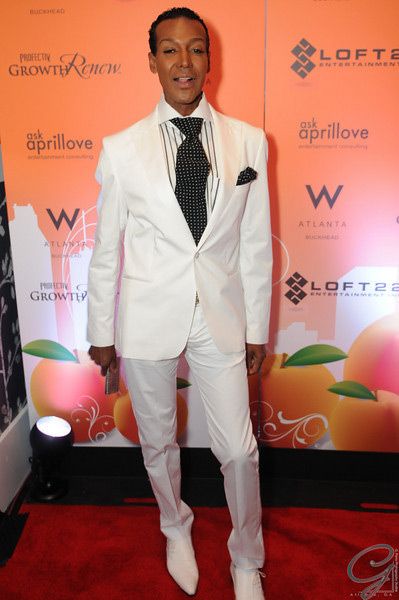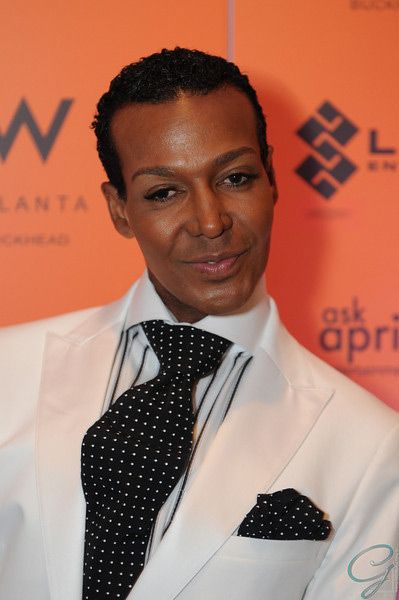 Came through with the extra clean all white and extra waxy flawless face.  Snaps.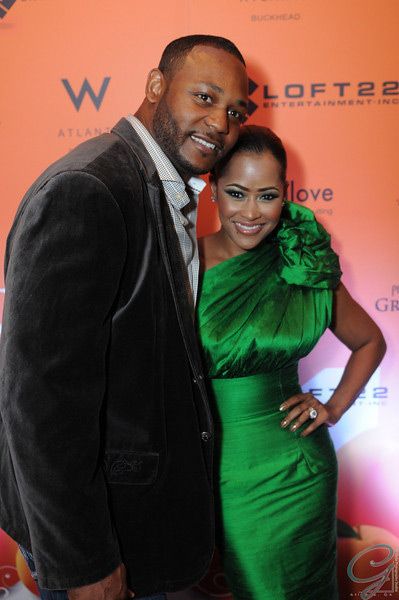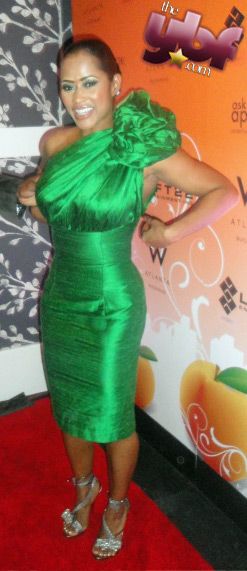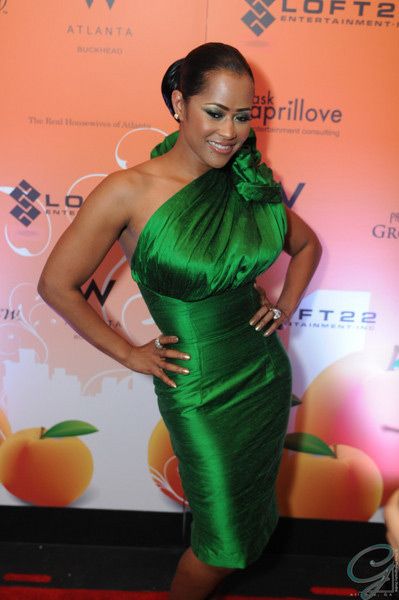 Lisa Wu-Hartwell
looked fantabulous.  Loving this green dress and her makeup and hair.  I'm sure her hubby
Ed
did too.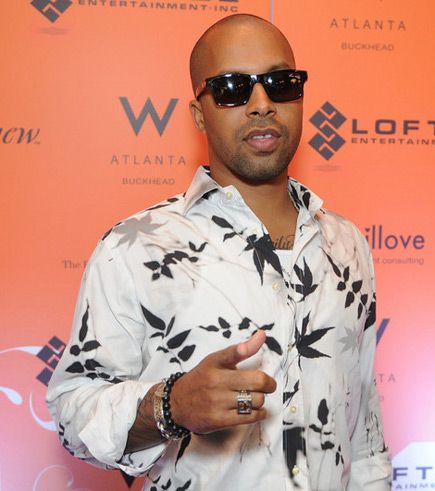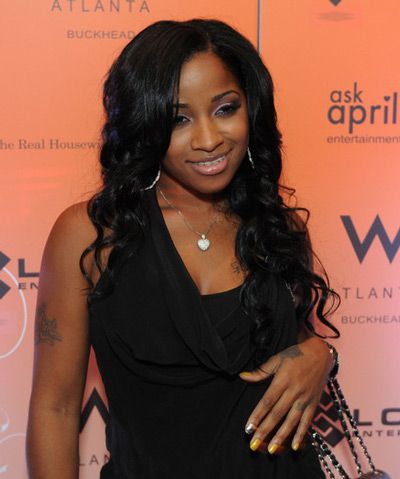 Kenny Burns and Toya posed on the red carpet.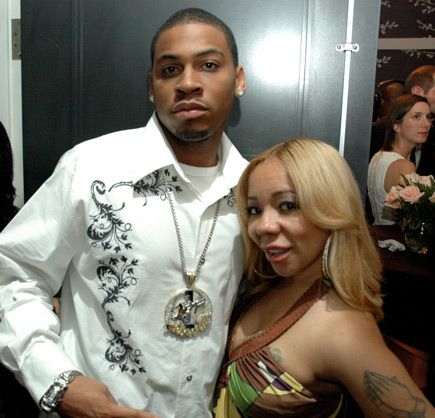 Tiny kicked it with cutie rapper/songwriter
Maff Test
.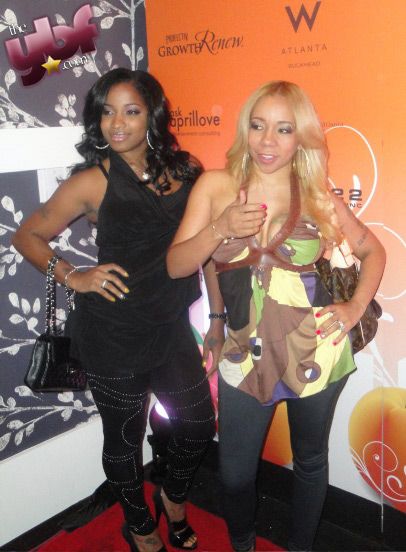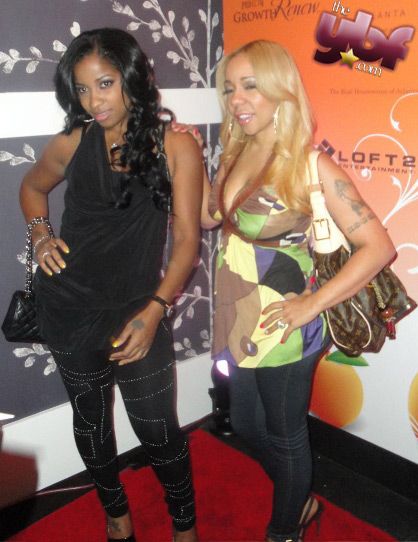 Gotta love Tiny and Toya.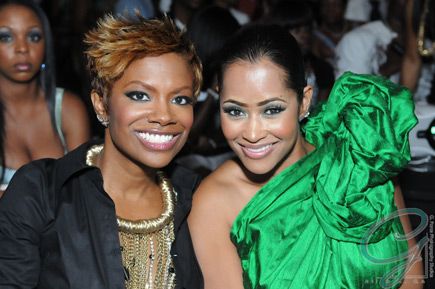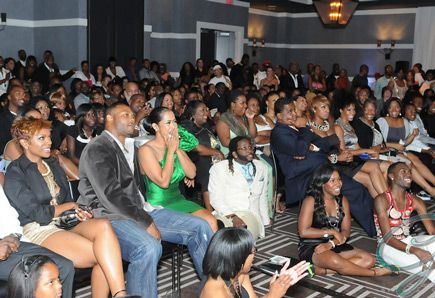 Is there a reason people are sitting on the floor at this event in dresses?  Really?
NeNe Leakes
and her fam hit the carpet.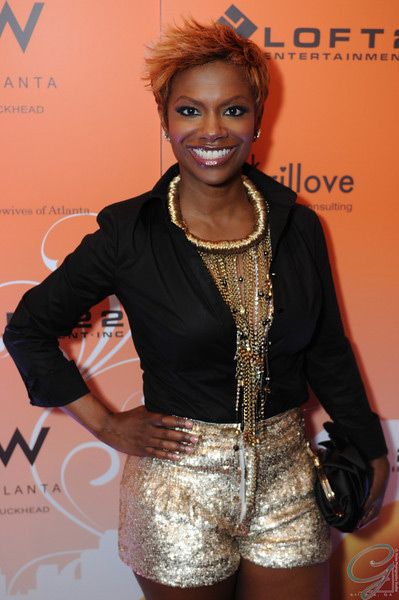 I actually like Kandi's look on her.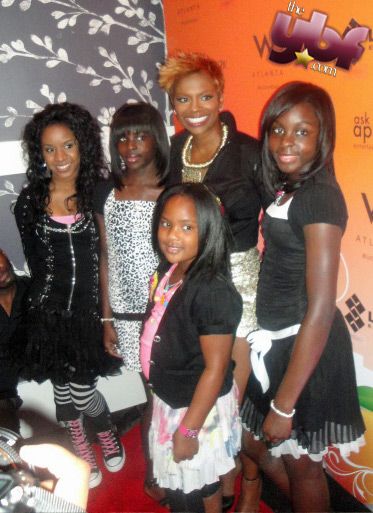 And she brought her fam.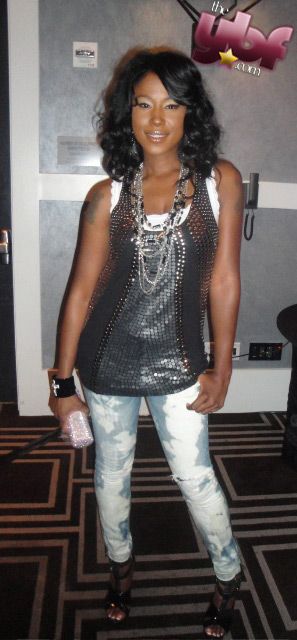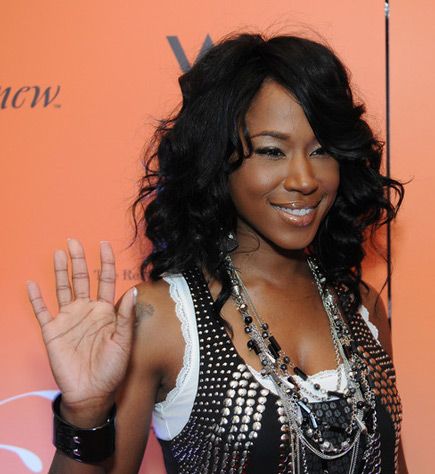 Long time no see Tweet.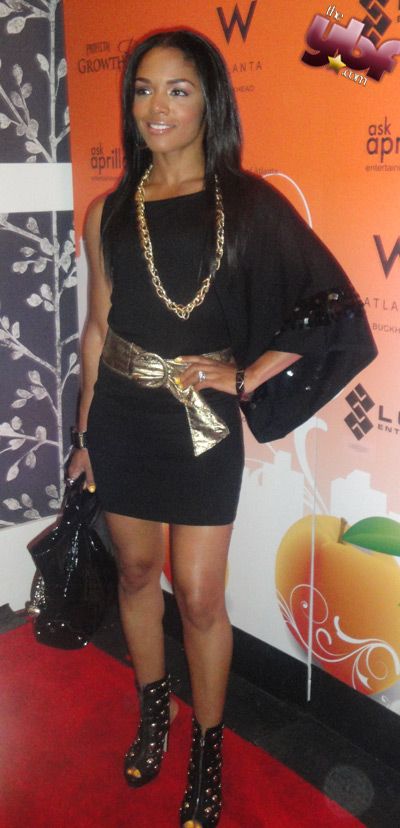 And
Jazze Pha
hit the carpet with his new artists.  Sigh....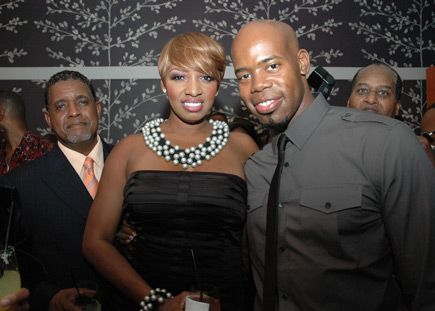 Derek Blanks
was in the party with NeNe and Greg.  I have so many questions and so little time for Mr. Greg.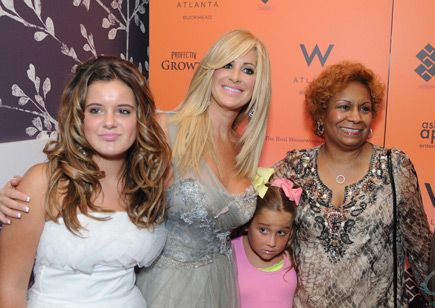 Can we get 3 cheers for Kim's new wig?
SMDH...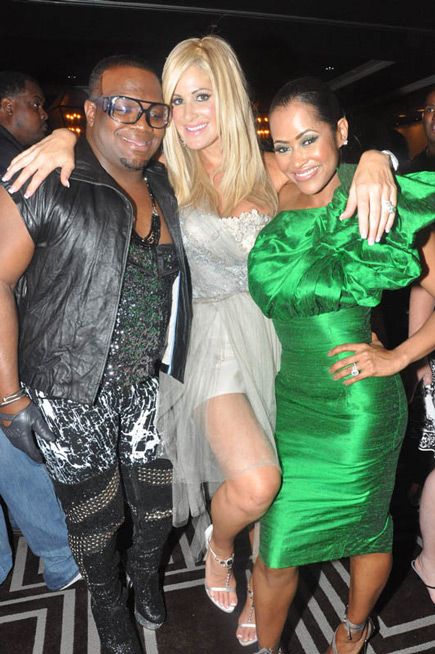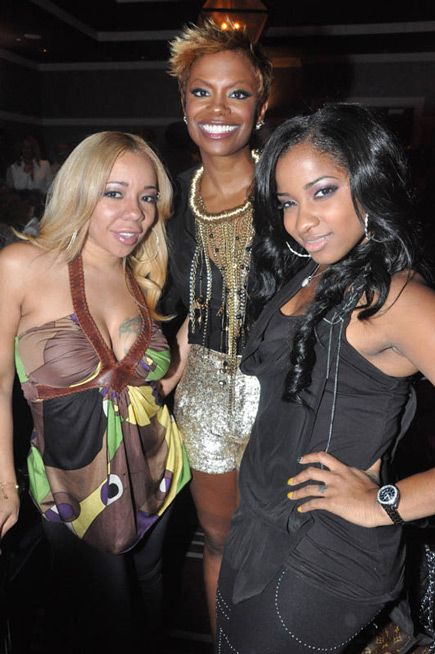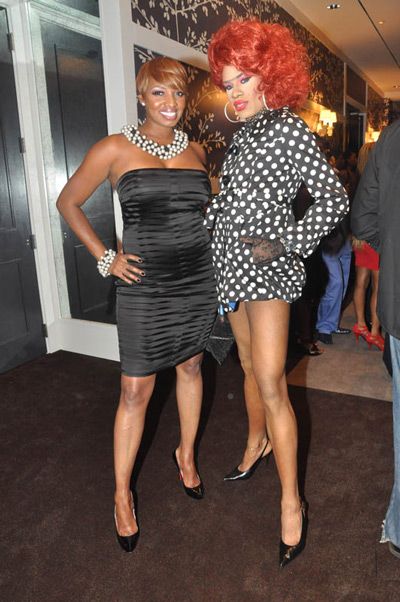 Monica's makeup artist...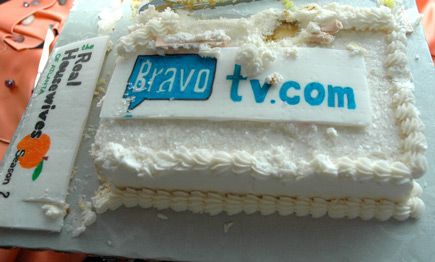 Damn homie.  First
Tupac
's memorial cake statue, then
Frankie
's grocery store birthday cakes, now this.    Atlanta's cake game is just not the tightest I see....