So Cheating WAS Involved In The Kim & Reggie Break Up?+ATL Housewife NeNe Pops Off On Kandi...Again
Jul 29 | by Natasha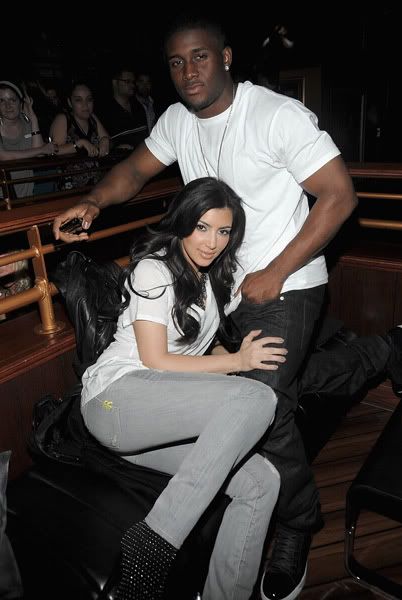 Even though
Kim K.
and
Reggie Bush
are telling everyone who'll listen that they mutually broke up because of conflicting schedules, everyone else says its B.S.  Distance and schedules were only part of the problem.  Word has it Reggie may have cheated on Ms. K. There have been rumors that Reggie was kickin' it with other females in New Orleans and L.A.  Word also has it there's a certain Latina stripper in Atlanta that has had more than just Reggie's eye.  Can't say I believe the latter, but crazier things have happened.  Check out this vid dishing more about the "situation":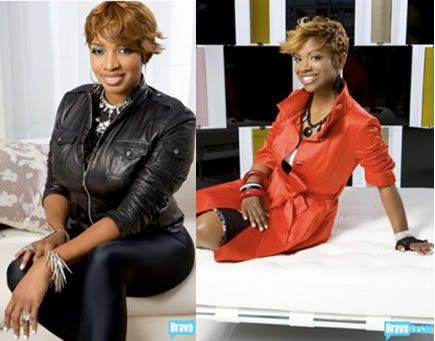 Real ATL Housewife
NeNe Leakes
has some things to say to the "haters" in the black community. 
BV Newswire
asked her about people's perceptions of the ATL Housewives, and here's her response:
"The black community just talks about one another and don't truly support each other the way that they should. People say, the Atlanta housewives are posers, but I can say this, NeNe Leakes, I don't pose. I don't front. I am not superficial. What you see is what you get....I think they say that because we are black....black people are flashy. We like to be the boss, baby."
*blank stare*
Meanwhile, self righteous NeNe said in her next sentence how much of a "weak-ass woman"
Kandi Burruss
is:
"I didn't know Kandi before the 'Housewives of Atlanta,' and I still don't know Kandi today. Kandi came in our circle and prejudged me...she hangs out with Kim a lot, and I think Kim has fed her a lot of negativity. I would have appreciated her getting to know me first. I felt like she didn't do that. She is a weak-ass woman 'cause she should have gotten to know me first."
So much for "supporting each other". More ATL Housewives promo pics and clips when you read the rest....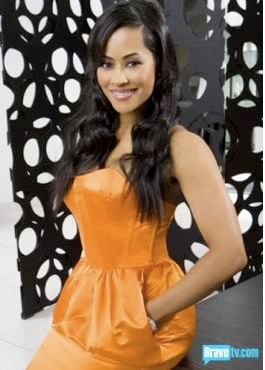 Nice promo pics. And two of the best clips from the upcoming Season 2 premiere: