Happy Birthday Mr. President!
Aug 04 | by Natasha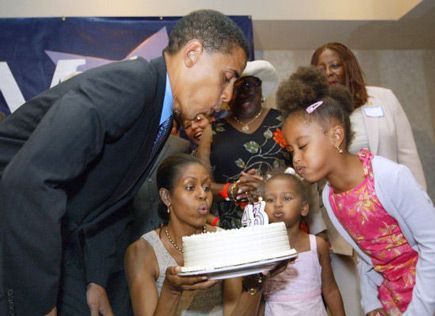 Prez. O.'s 43rd birthday
Our fabulous President is celebrating his 48th birthday today. 
President Barack Obama
won't be spending it with his family like he usually does, but with the Congressional Democrats.  There's still a health care crisis and other ish going on so he's gotta work. The White House Press Secretary
did say
that after their lunch meeting, there may be cake.  Since Chuck E. Cheese was booked and all. Meanwhile,
First Lady Michelle
and her mom and kiddies are still away at Camp David for vacation.  Hopefully they can make a surprise appearance today for good ol' dad. 
Check out
what the Congressional folks around the capital say they may get him for his b-day...