Chris Brown No Longer Doubley Fresh+Tyra Banks Is A Gossip Girl
Aug 06 | by Natasha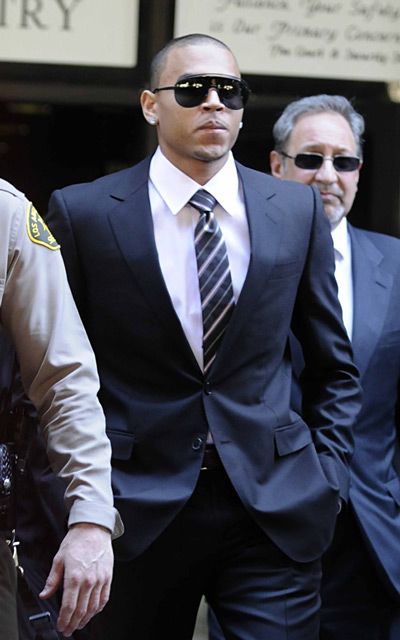 Looks like Wrigley is officially un-fresh with
Chris Brown
.  The Doublemint sing-person Chris has just been completely cut loose from the Wrigley brand due to his felony charges of assault involving ex-girlfriend
Rihanna
.  The brand temporarily halted any and all promo and advertisements he did for them.  And they announced today they have officially split ways from Chris Brown after his guilty plea.
Womp.
And here's some pics of
Ty Ty Banks
on the set of "Gossip Girl" in NYC: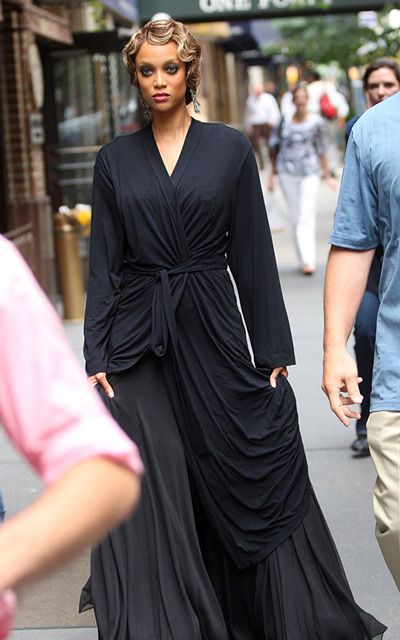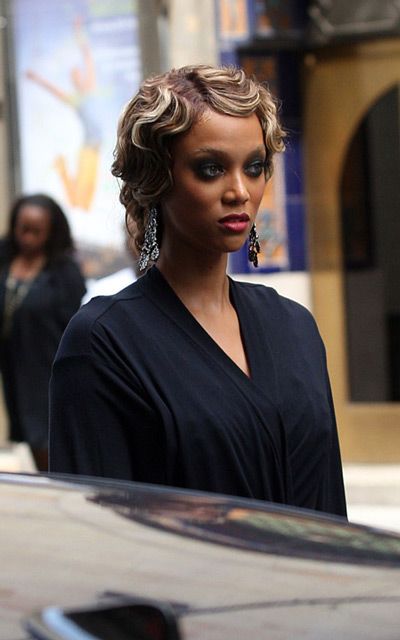 Can't wait to see her on the show.  She says she's playing an icon-type role model on the show.