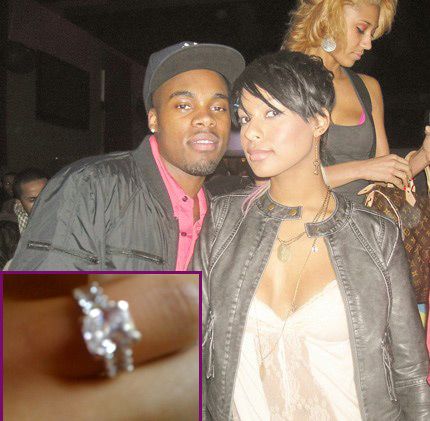 Remember
Kanye
's ex-girlfriend
Brooke
? And remember her "Harlem Heights" co-star
Christian
? Well months after reports of them being officially coupled up hit the gossip mill, the two are now engaged. Don't know the details of how the proposal went down....but I do know it went down at about 5am this morning. Brooke even Twitpic'd the engagement ring photo and news. Chick is determined to get another reality show deal at all costs. Congrats though.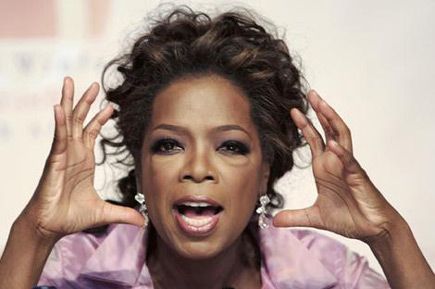 An author claims that
Oprah
jacked him for his book to publish her own. And now he wants $1 trillion . No, really.
WENN
reports:
Lloyd Goffe is suing Winfrey and her production company, Harpo, for allegedly stealing material from his work, 'A Tome of Poetry' and publishing it under her name with the title 'Pieces of My Soul'. In the legal documents filed in court, Goffe claims that the talk show host admitted to the thievery last year. The New York based author has claimed that since Oprah sold over 650 million editions of the work online for $20 a copy, he is entitled to 1.2 trillion dollars.
Comedy. We've got the sneak peeks at tonight's new episode of "Real Housewives of ATL". Kandi gets emotional when her mom expresses her extreme disapproval of Kandi's fiancé. And later the drama continues when NeNe, Sheree and Kim meet for drinks and decide it's time for an 'intervention'. You know what that means...FIGHT!
Time For An Intervention