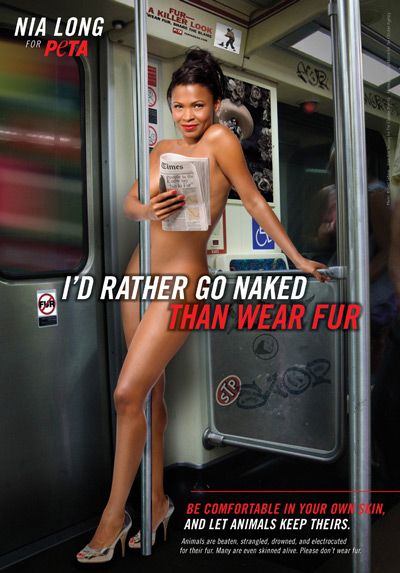 Click pic for larger image
In their newest I'd Rather Go Naked Than Wear Fur campaign, PETA has chosen fab chick
Nia Long
to pose nude for the cause.  Nia says:
"In being a responsible adult and really understanding what happens for one fur coat and how many animals are killed and slaughtered for one fur coat, it just isn't worth it to me. When I became a mother, I started to really understand the importance of all living creatures in a way that I didn't ever think about before. And I've realized how important it is that we really take responsibility for … treating animals with love and care just like we would any human being. There's no difference, in my opinion, [between fur and] slavery or the Holocaust. It's just that we're not dealing with human beings, we're dealing with animals, but it's still a living thing."
Check out her whole interview
here
. Nia is also co-starring in the upcoming animated sitcom "The Clevelands" and
Chris Rock'
s new documentary
Good Hair
.
Photog: Robert Sebree