Here's some random celeb pics we've come across and been collecting over the past couple days: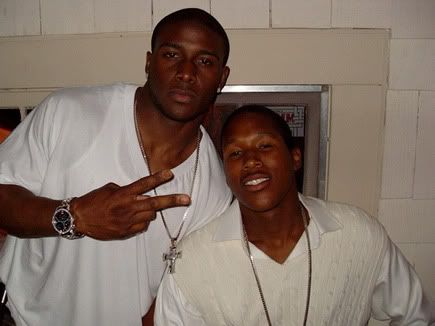 Reggie Bush
Twitpic'd this pic of him and his youngest brother. Awwww.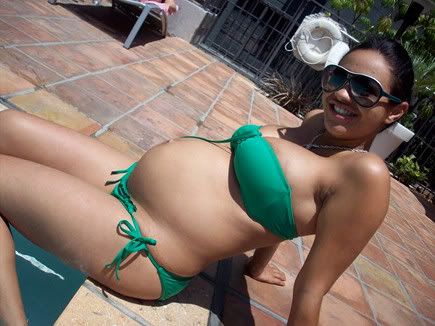 "
Danger
" is showing off her baby bump poolside. Looks like she's about to have a waterbirth or something.  Anybody else still think this baby is
Ray-J
's...despite her having moved on with
Nick Cannon
's brother.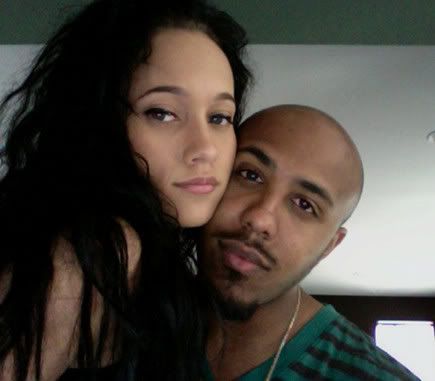 Marques Houston
decided to Twitpic him and his fiance/girlfriend and constantly ask his follower how beautiful she is.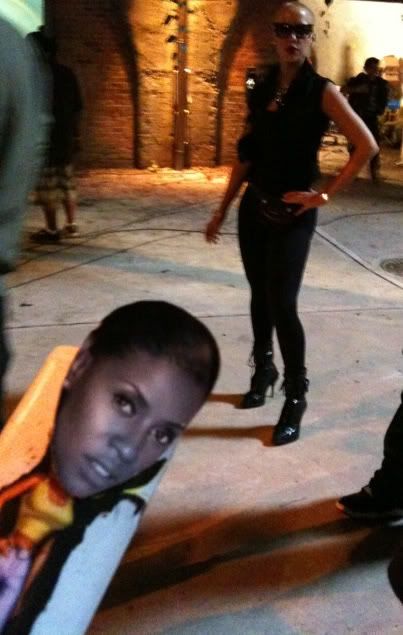 Stylist
June Ambrose
caught up with
Amber Rose
at an undisclosed shoot today.   Interesting.
Heard around Twitter
:
The Knowleses
were just involved in that big earthquake ( a 7.1!) that just happened in Tokyo, but
B
's stylist
Ty
says they're ok, just scared, and they leave today...
.Trey Songz
and others are shooting the "Successful" video....
NeNe Leakes
popping off yet again about
Kandi
being irrelevant and only talking ish about NeNe because she wants attention after 10 years...Celebs are heading out to
Jay-Z
's big Rocawear 10th Anniversary event tonight....
On another note, I'm mad the biggest story on Twitter right now is two grown ass men talking about boxing each other over some wack rap beef.
After
one already got stole on.
Joe Buddens
and
Raekwon
: Do better.