ATL HOUSEWIVES ISH: NeNe Admits Her Stripper Past+Kim Z.'s Musical Debut
Aug 18 | by Natasha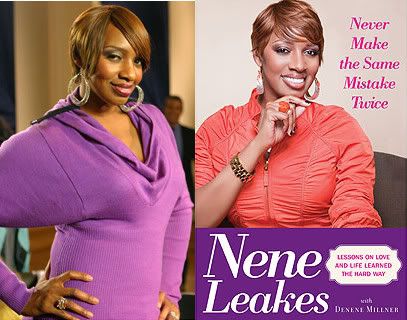 Remember when
NeNe
adamantly denied during Season 1 that she was a stripper back in the day? Well now she's fessing up and talks about it in her new memoirs
Never Make The Same Mistake Twice
. Gotta sell these books some way:
"Yes, I was a stripper, a woman who took her clothes off and danced for dollars," she writes. "Let the judgment ensue. I mean, it's easy enough to do, right?"
Here's her
Player's Club-esque
stripperific come-up:
Leakes explains that she had just ended her relationship with the father of her eldest son, Brice, and she was living with her son and a roommate. "My son was in private school, his father wasn't chipping in for pull-ups or food, I had no job and no money coming in, the rent was past due, and the super told me and my roommate that our condo owner was about to put us out," she writes. "So I did what I had to do."
After answering an ad in the newspaper, Leakes nabbed the job at "the most glamorous upscale gentlemen's club in Georgia" on the spot – though she didn't have any experience taking off her clothes or dancing in public.
Following a learning curve — and some very lurid details about her costumes and fellow dancers — the Atlanta Housewives star, who performed under the name "Silk," writes that she came to feel comfortable and powerful on stage. "I felt powerful in front of those men," she writes. "They were obviously there to see what I had, and I quickly realized that those men weren't there to make me feel bad about myself."
She met
Greg
soon after and he persuaded her to stop dancing. Make that book money girl. Don't let it make you.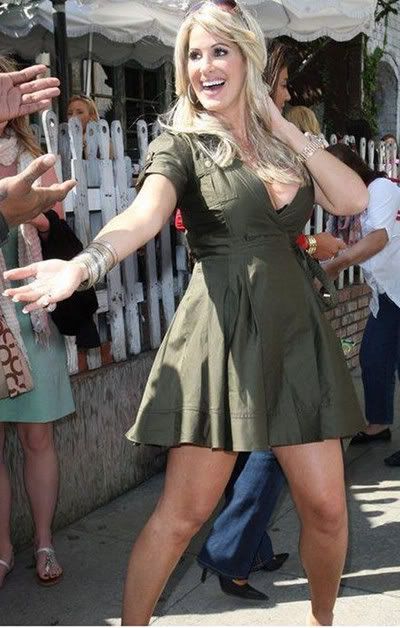 Kim Zolciak
, co-star of Bravo TV's "The Real Housewives of Atlanta" has spoke of some country album for two seasons now.  And now her debut single "Tardy for the Party" has leaked. Check it: [audio:Tardy For The Party (Mix).mp3] *blank stare* It also features fellow cast member
Kandi Burruss
. Excuse me while I go throw some auto-tune on my own damn voice and package it and sell it as a song. And I'ma call it "Listen To Me Speak With Auto-Tune".