Tracee Ellis Ross Hits The Streets+Biggie's Daughter T'Yanna's Sweet 16+J.Lo Does InStyle+Joe Walks Out On Interview
Aug 18 | by Natasha
Look who was spotted trying to be incognegro on the streets of L.A. yesterday afternoon: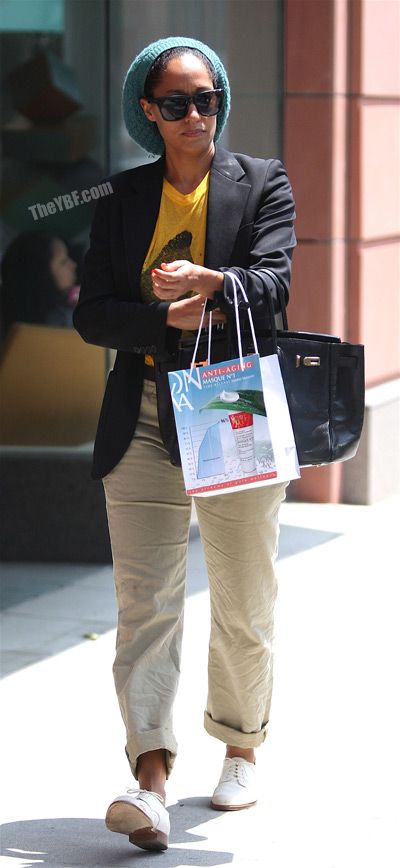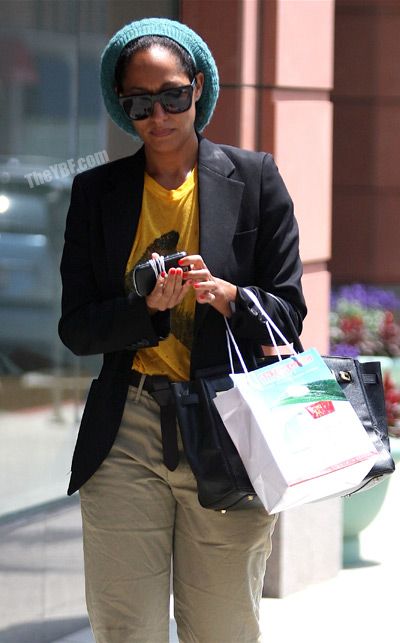 Yeah we see you Tracee Ellis Ross. Friend of YBF's Miss Info posted some pics from Biggie's daughter T'Yanna's 16th birthday party: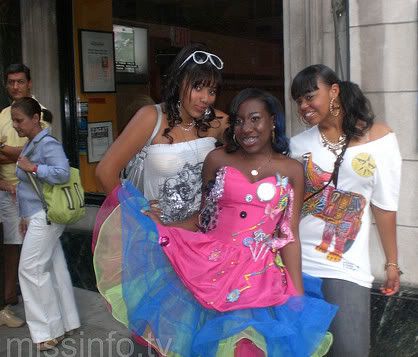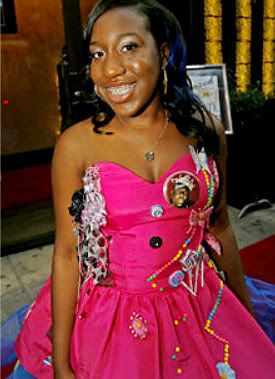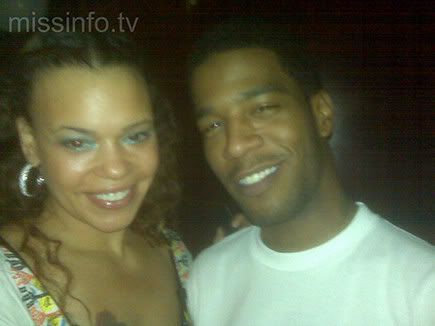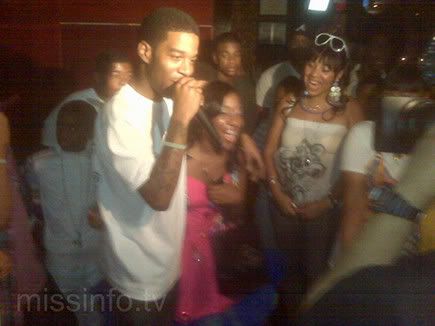 Kid Cudi performed and Faith Evans was there too. Head over to the source for the rest and the recap.
And Joe and Chico DeBarge hit up Angela Yee's Lip Service show this week. But they couldn't take the sexual heat in the kitchen. At least Joe couldn't. He walked out the interview up-set... Jennifer Lopez looking fierce in InStyle magazine when you read the rest...
And Jennifer Lopez is looking fab on the cover of the September 2009 15th Anniversary issue of InStyle mag.
Here's the excerpts:
On Her Non-Diva Demands "I don't want everything to be white. There was this rumor that I needed white flowers and white linens wherever I went: 'Everything has to be white or she won't go in the room!' That's not true." On Marriage "I'm still figuring it out as I go along. How do two totally different people come together and make one life and say they'll do it forever and ever? I mean, I've tried it. This is my third time. I don't even think I tried in my other marriages, which was immature and not knowing better. It's been a lot of hard experiences and a lot of ups and downs and a lot of mistakes. I believe that in life you learn through experience. I'm old enough to know now that relationships take work. That it's not an easy thing." On Her Fears "I like the quiet, but I don't like the dark. We have everything on dimmers, so I kind of trick myself into the darkness. Marc always turns off the lights after he comes to bed. I'm usually sleeping — or he waits till I fall asleep and then turns them off." On Her Upcoming Album "The album is only halfway done. We'll see what it shapes up to be. I've had hit records and I've sold millions of albums. But it gets to the point where you're like, 'Why am I doing this?' It should only express something that means something to me. Something I can leave behind that my kids can listen and go, 'Oh, that's what my mom was about.'"
Her pics are here.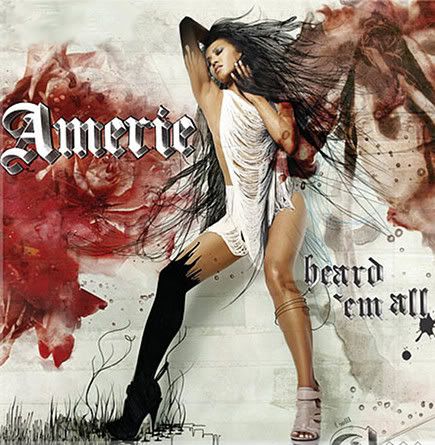 And here's Amerie's new single cover. You like?