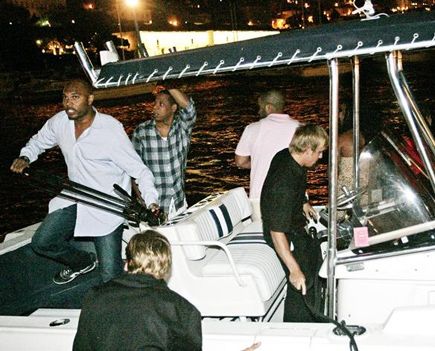 After getting a camera tripod thrown at him by paparazzi,
Beyonce and Jay-Z's
' bodyguard
Julius
is getting charged by Croatian police. The three paparazzos involved
in this scuffle
with Julius and Jay held a news conference in the county of Dubrovnik - Neretva. They said they filed criminal charges because of physical attacks, threats, and damaged property.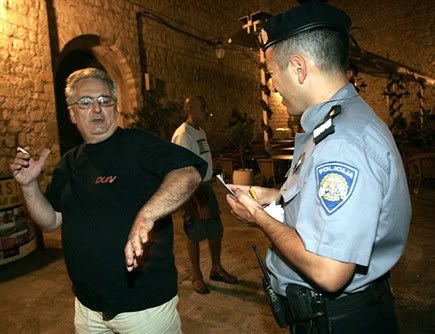 Thanks to one of YBF's Croatian readers (who knew?), we had some of the local news stories translated to English. Here's basically what went down... The rest of the story after the cut....
Dragan Banovic
(photographer) said that the bodyguard pushed him three times in the leg. Although the PU of Dubrovnik - Neretva requested to prevent the departure of bodyguard Julius from Croatia and asked for the names of people who participated in the incident, they did not take any action against Jay-Z or Julius. The photographers were angry about the decision that the bodyguard was allowed to stay in the country. More importantly, TV cameraman and a group of reporters recorded the famous couple going to Dubrovnik restaurant Gil's. But what the video does
not
show is that Julius allegedly tried to stop the recording by putting his hand on the camera lens and struck Banovic's foot three times. Allegedly, he broke the photog's light on the camera, struck him in the thigh, and then the camera shattered on the ground. We also hear Julius was about to throw the tripod back at the pap, but Jay stopped him, so it was thrown into the water. And he yelled some obscenities to the paps.
TMZ
confirms that the Carters' bodyguard is being charged with damage to personal property. Drama!