Kim & Reggie Are BACK ON?+Omarion & Lil Wayne's "I Get It In"+Bow Wow Needs More People
Aug 19 | by Natasha
Looks like the typical breakups to makeups story.  Reports
are flying
everywhere that
Reggie Bush
has dipped back into his own pool-o-chicks and gotten back together with ex-girlfriend
Kim Kardashian
.  Kim was in New Orleans this past weekend doing a Dress for Success charity drive.  Supposedly she was there working on  patching things up with Reggie as well.  Reggie was spotted picking her up from the event and the two were spotted arriving to Ruth Chris together for dinner the other night. The couple was together for 2 years and broken up for 2 minutes.  I guess we'll be seeing Kim in a Bush jersey in the Superdome this fall.  Not sure if the Saints fans are going to love or hate that one...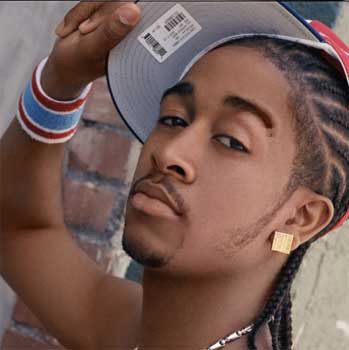 Now that
Omarion
is officially a member of the Young Money crew, it was only a matter of time before a track showing off his new credentials leaked. This track "I Get It In" is allegedly (meaning according to a member of O's camp) Omarion's first single with the Young Money/Cash Money label. And it's featuring
Weezy
of course: [audio:01 I Get It In.mp3] Check it. In other music news, looks like Young Money labelee Bow Wow want us to fall for this Publicity stunt of a new song/video "Love Struck where he's professing his "real love" to Pussycat Doll
Melody Thornton
:
Not sure what's going on here and I barely have the patience to really care. But check it out yourselves. Wasn't this dude just posting "love pics" on Twitter with video chick
Rosa Dacosta
? I'm over this ish...