The Obamas Chill In Martha's Vineyard+R.I.P. Senator Edward Kennedy
Aug 26 | by Natasha
The
Obamas
' Martha's Vineyeard vacation is off to a fun start.  The President has been hitting the golf course at Mink Meadows Golf Club since day 1:
He and
First Lady Michelle
have also had a little dinner date.  Cute.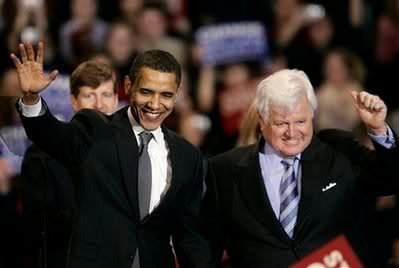 And in sad news,
Sen. Edward M. Kennedy
of Massachusetts, the last surviving brother in a political dynasty and one of the most influential senators in history, died Tuesday night at his home on Cape Cod after a year-long struggle with brain cancer. He was 77. Sad news indeed--one of my fave political figures... More pics of Prez O when you read the rest...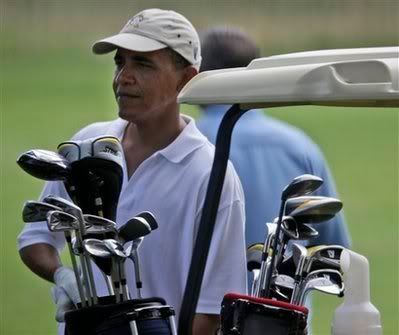 The White House advisors
Valerie Jarrett
and others came along too.  Fun times.