Chris Says He Still Hearts Rih Rih+WTF Are Fans Doing These Days?
Aug 31 | by Natasha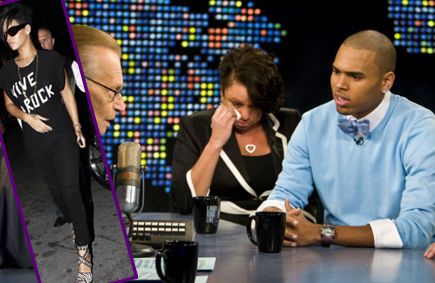 Chris Breezy
has also done his first print interview since Chrihannagate and it's with
People
. Here's a few highlights from their upcoming issue:
• He still loves Rihanna: "I never fell out of love with her. That just wouldn't go away."
• How he felt right after the assault: "I was distraught … I went to my mom on the same night and told [her] what happened and broke down."
• Why he's different from his stepfather, who he says regularly abused his mother: "I feel like he enjoyed it. He was an abuser. It was continuous."
Check out a clip from his upcoming interview with Larry King
here
if you missed it. Hmmm... http://theybf.com/wp-admin/edit.php And look what happened to
J. Holiday
on stage at one of his concerts recently:
Ladies...it is just never this serious.