Nivea Is About To Pop+Weezy MAY NOT Be Lauren London's Baby Daddy?
Aug 31 | by Natasha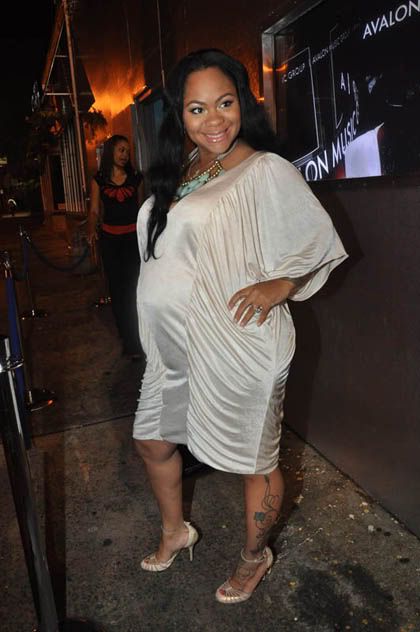 This ish just looks painful at this point.
Nivea
was spotted out at an R&B showcase in Atlanta looking like the baby was crowning at her table.
Speaking of
Weezy
's seeds, we received an interesting tip about Lil Wayne's other baby moms
Lauren London
. Allegedly there is a chance that the father is not Wayne, but another rapper named
Push Montana
--the protege of rapper
Maino
. We're told that for 2 years she's been having an on and off "get it in" affair with said rapper after meeting at the BET Awards. A friend of Push tells us that he's was joking around with their other friends at first that he might be the baby's father. But recently Lauren told him she indeed wants to get a DNA test just to make sure. Damn New New! Never heard of this Push Montana dude before so I was tempted not to believe it. But the fact she got knocked up in the first place with Wayne already laying claim to the seed makes me realize anything's possible....