MORNING PERKS: Maia Campbell Goes To Rehab+Tila & Shawne Merriman Update+Christina & The Dream Not Finished With Weddings?
Sep 09 | by Natasha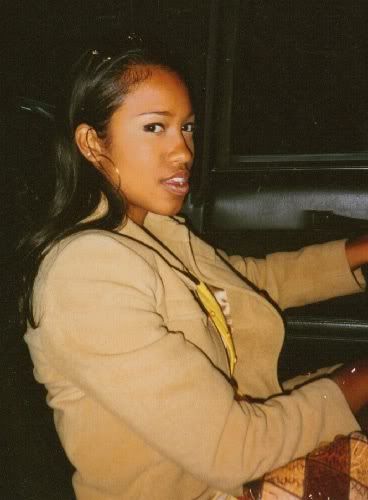 Looks like
getting the word out
about
Maia Campbell
's current condition did some good. Maia's late mother's best friend has tracked her down and gotten her into a rehab facility, reportedly. Said friend has also confirmed that Maia indeed has bi-polar disease, as well as a compounding substance abuse problem. And the two together actually create symptoms of schizophrenia. Here's the letter Black Web 2.0 posted after talking to friend
Nancy Carter
:
First of all, thank you for your support and kindness in regard to Maia (My-ee-ah) Campbell. Last night I received a wonderful email from a friend of her late mother, Bebe Moore Campbell. Nancy Carter, executive director of NAMI Urban Los Angeles (NAMI Urban Los Angeles (NULA) is the urban affiliate of NAMI, the National Alliance on Mental Illness), thanking BlackWeb20.com for the coverage and the compassion shown towards Maia. Nancy alerted me to my error and explained that Maia has been diagnosed with bi-polar/manic depression. And because substance abuse is involved she has co-occurring disorder, which has symptoms similar to schizophrenia.
In short, Maia is mentally ill and has a substance abuse problem.
Nancy returned my phone call to her and shared some important and good news: Maia is in treatment. And she said that there is hope for Maia's recovery but the prayers of "50,000,000″ people can make the difference, because Maia doesn't like to stay in treatment, and her treatment involves drug withdrawal as well as treatment for her disorders.
Nancy was awestruck by the wonderful comments left on our site and by the general outpouring of support. She asked me to tell you that Maia's disorders are exasperated and sent out of control by substance abuse. Pre-existing and early onset bi-polar, clinical depression and schizophrenia can be sent out of control by marijuana (the worst culprit), alcohol and of course, synthetic and street drugs.
Maintain your hope for Maia's recovery. Nancy said, "She can use her beauty, talent, and celebrity for the good of others."
Good for her.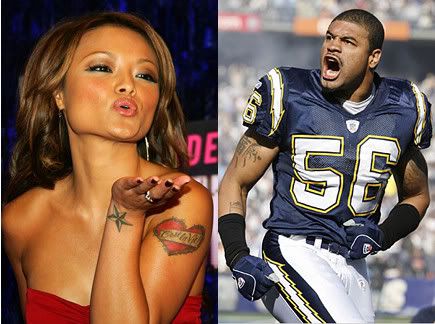 The folks over at Global Grind claim a source told them that despite
Shawne Merriman
's claims that he was trying to prevent
Tila Tequil
a from driving drunk that dramaful night, it has to be a lie. She did not have a car that night because she was booked for an event on Friday night. The source goes on to tell them that "a car service was provided for Tila by the promoters which refutes Shawne Merriman's claim that Tila was trying to drive drunk. She did not have a car." And here's Tila's first official non-Twitter statement from her lawyers:
Shawne Merriman and his advisors have decided that the best defense is a good offense, attacking Tila Tequila in the press with a lot of calculated spin to cover up his illegal and indefensible actions. Fortunately, we as a society will not tolerate a 6'4", 270 pound all-pro NFL linebacker physically assaulting a young lady who is 4'11" and 93 pounds. It is never justifiable to brutally assault, choke, strike and imprison a woman. Once the truth is fully revealed, Mr. Merriman's fantastic story of how he was trying to keep Ms. Tequila safe will be completely discredited. No one, especially a woman, should ever have to endure what Mr. Merriman did to Tila Tequila.
This saga continues and an update about Mr. and Mrs. Nash when you read the rest....
Now "retired" video chick Gloria Velez is speaking out about this Tila/Shawne drama.  She's Shawne's ex girlfriend and she's taking his side:
Shawne "Never ever put his hands on me. Ever." Adding it's "out of his character" to violently lash out on a woman.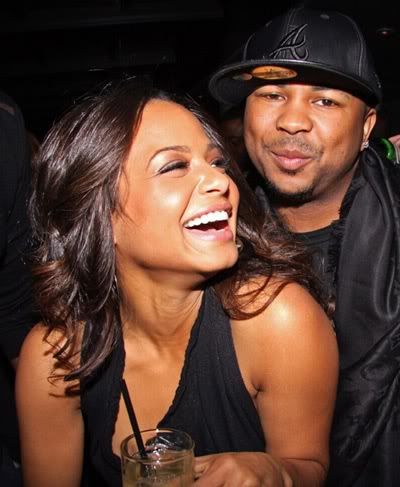 Apparently this shotgun drive thru wedding of
Christina Milian
and
The Dream
's was only part 1 of a 3 part wedding. MTV
reports
:
The-Dream and Milian are set to get hitched yet again overseas in Rome very shortly. Then the singers will renew their vows Stateside on their first wedding anniversary in front of family and friends who won't be able to make the trip to Italy.
And supposedly the previous story about them renting $200 wedding gear in Vegas isn't true. They
were
dressed appropriately according to friends. Yeah, because
that
makes this story better.
UPDATE
: We were just told both of their families left this week to go to Rome. So it looks l ike that part of the story is indeed true.