Funny that the earliest red carpet arrivals for tonight's MTV VMAs probably should have taken a bit longer to rethink their looks: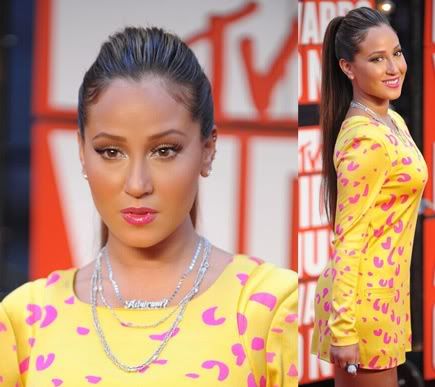 Adrienne Bailon was rocking this 60'sish vibe. Makeup is FABULOUS but the overall look just isn't hittin' it.
Kid Sister
has a unique vibe to her so she can get away with this look right here. Kinda: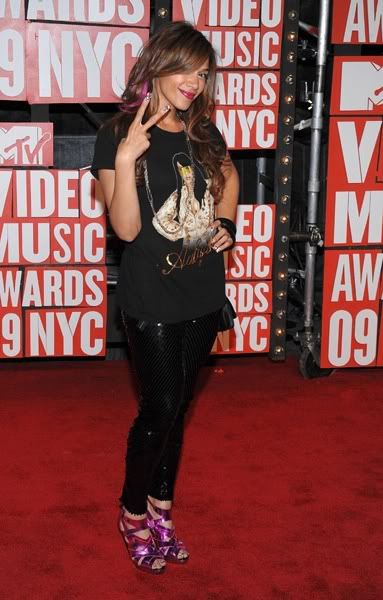 She gets props for the
Aaliyah
tee.
And
Tristan
.  You're too cute for this "I rolled out of bed and am late for class" look right here.  It's the VMAs dammit.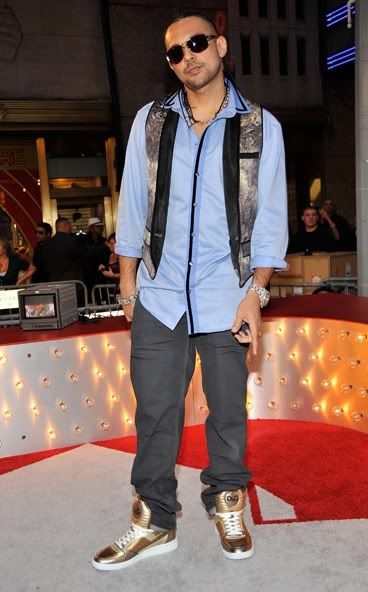 And
Sean Paul
threw some things together.  The only thing I'm feeling are--surprisingly--those Dolce and Gabbana sneakers. Stay tuned for more....
Photog: Kambouris