REUNITED: Nas & Kelis?!
Sep 15 | by Natasha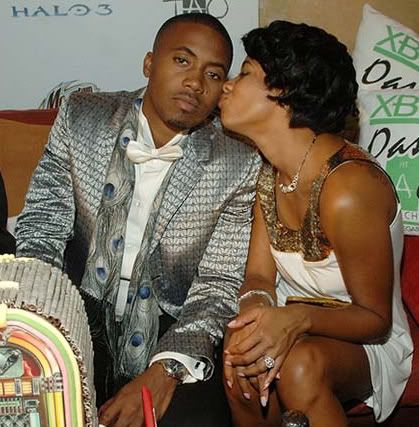 *Cue Mario and Gucci Mane*
Industry folks who hit up last night's party at Marquee in NYC spotted Mr. and Mrs. Jones acting like....Mr. and Mrs. Jones again.  Nas and Kelis arrived to the party together and appeared like they were reunited. And the many credible folks who spotted them hit Twitter with the news.
Is this just a first step to being "friends for the baby's sake"?  Or is it $55k cheaper to keep her so now the nuptials are back on?  Hmmm.  When I kiss you so good why would you wanna break up.....