MIDNIGHT SNACK: Rihanna, Diddy, Floyd Mayweather, & Friends
Sep 21 | by Natasha
Rihanna
was spotted hitting up the 40/40 club Saturday night in NYC.  Likely for a fight party: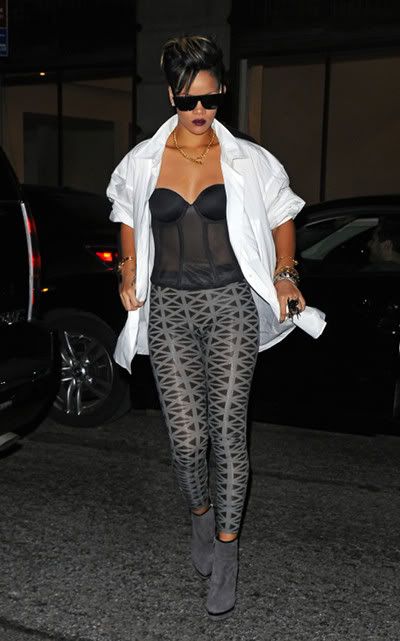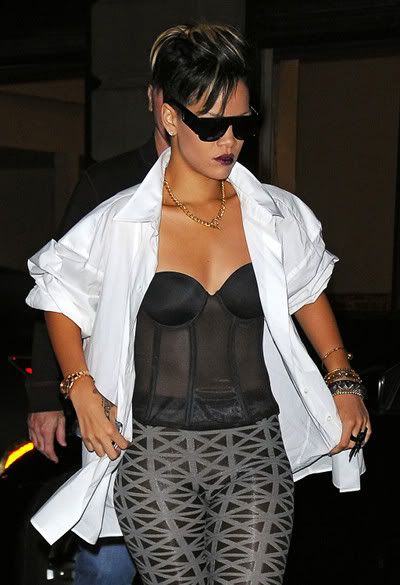 Making your chi chi's and lingerie the focal part of your outfit must be the new "It".  She
is
rocking the new vampy lipcolor look I'm loving these days... And speaking of fight night,
Floyd Mayweather
was spotted partying it up at his official fight afterparty at Studio 54 in Vegas after beating
Marquez
.  And looking like he didn't even just go 12 rounds: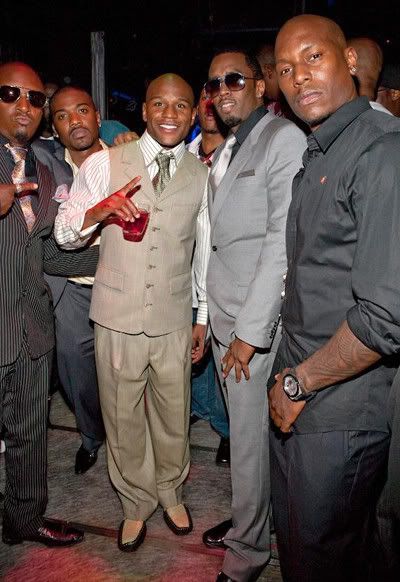 Diddy, Ray-J, and Tyrese were there too of course. More pics when you read the rest....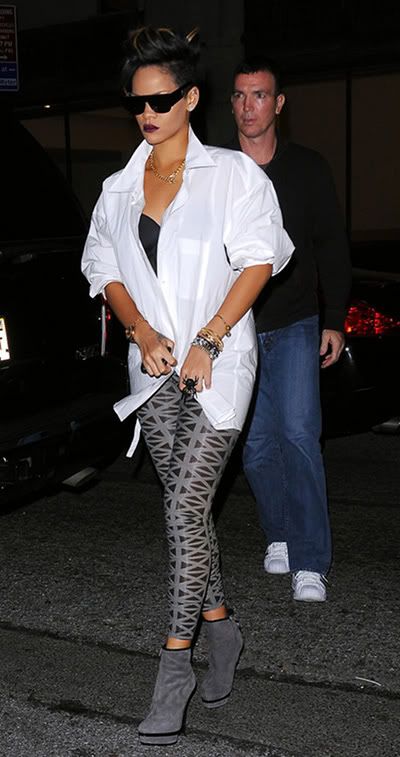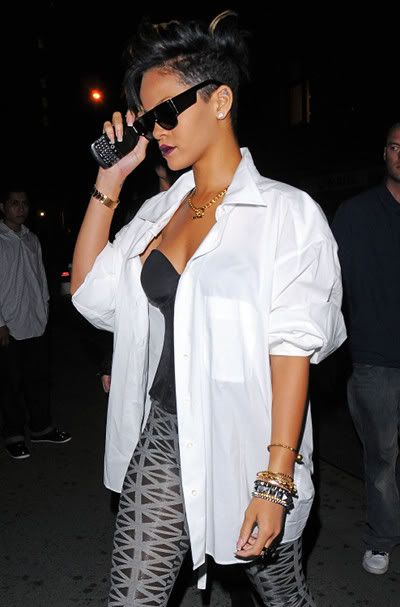 Interesting look for her. Before the fight in Vegas, Tyrese and Diddy were spotted partying it up witht heir groupie chicks poolside: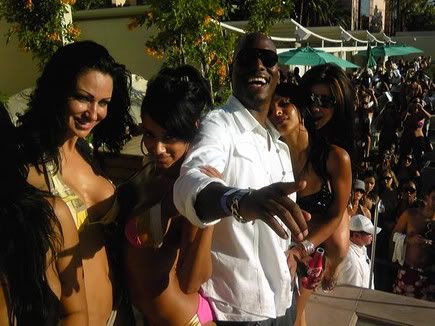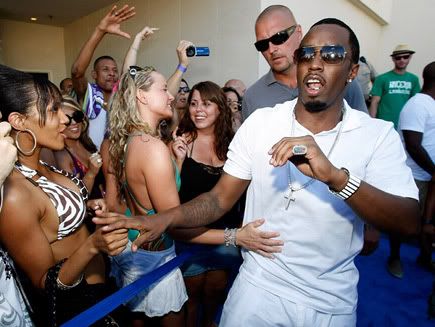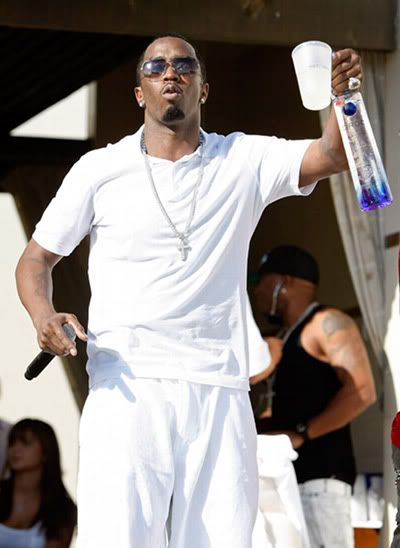 We're stil doing this?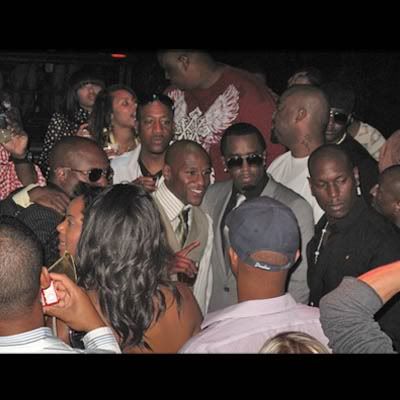 And it looked like fun times at the afterparty.
Photos via Splash