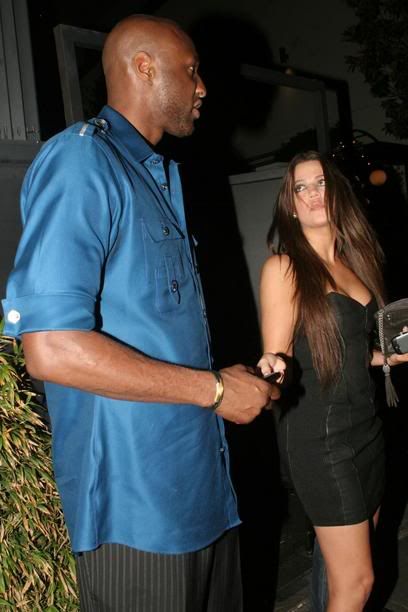 Sooooo it's not just a rumor anymore. 
Khloe Kardashian
remained extra mum the other night when paparazzi asked her about her upcoming alleged wedding to Lamar Odom.  And we all know she ever turns down publicity.  And now
E Online
is reporting Lamar Odom is officially wifing Khloe
this upcoming Sunday
.  After a whopping 3.5
minutes
weeks of dating. I mean, I'm all for love at first site and "doing you".  But you can't say this isn't odd as hell seeing that Khloe was
just
ranting about hating athetes and men because they all cheat on her and she doesn't trust men.  And Lamar was just heavily boo'd up with Taraji P. Henson right before he was kicking it with Khloe.  The publicity stunts are just getting transparent and old and...sad really.  But if they are really in love, what ever happened to dating and just getting to know someone?  Maybe that's so 2008... Sidebar: Lamar is NOW saying He Want Pre-nup!