ISH: The Clevelands, Boris, & Melanie Fiona
Sep 26 | by Natasha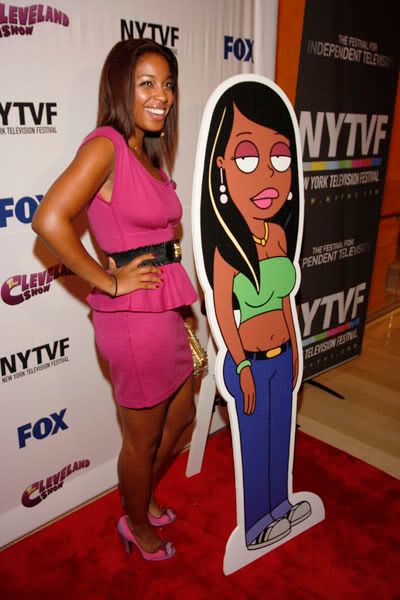 Reagan Gomez is making her comeback on the brand new upcoming "The Clevelands show".  Last night was their NY premiere and she kicked it on the red carpet with a life sized version of her character.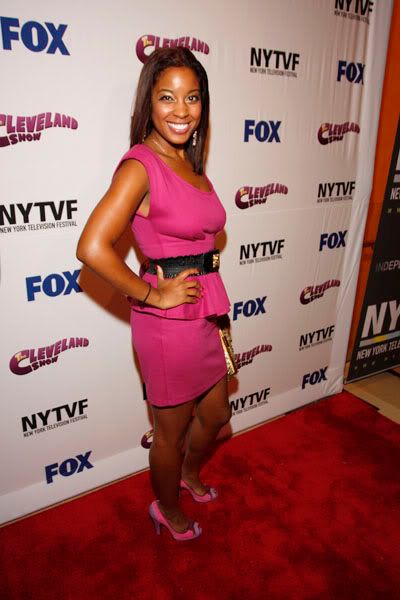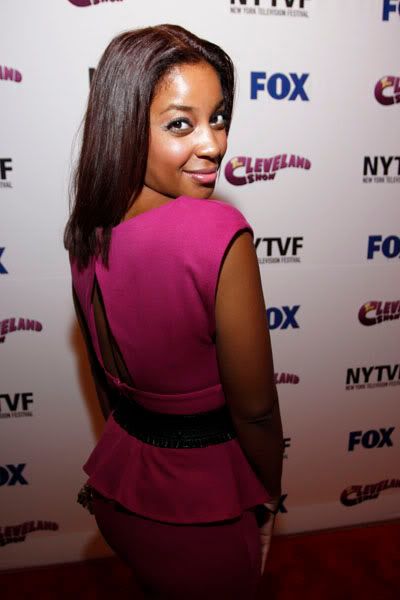 The men behind the other character voices were there too.  The show premieres this Sunday, September 27 at 8:30 PM ET on Fox.  Yay.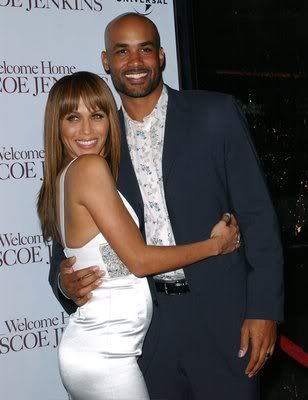 Boris Kodjoe
made us swoon in an interview with
Black Voices
about his new movie Surragate.  He talked about possible working with his wife Nicole Ari Parker:
Do you have any plans to work with your wife anytime soon?
BK: Absolutely, I love working with my wife. She's an amazing actress. She's really gifted. Every time I get a chance to work with her it makes me better. We have a great time together. We have a project in development that's a romantic comedy we're gonna do together next year. She's doing 'The Deep End' right now, which is a new ABC series she's shooting with Billy Zane. So she's doing her thing. I'm very proud of her.
The whole interview is at the source. And here's
Melanie Fiona
's brand new video for "It Kills Me": Cutie Adam Rodriguez is her leading man. The Randomness: 1.
NeNe Leakes
is opening up about her stripper past and the DRAMA.
Video here.