There's MORE To This Mashonda+Alicia Keys+Swizz Beatz Twitter Beef
Sep 28 | by Natasha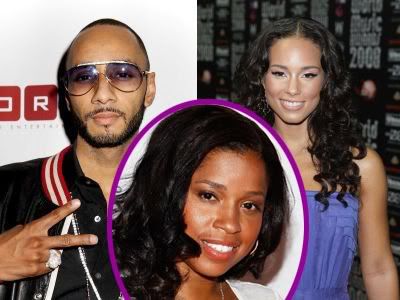 As many of you know by now,
Mashonda
popped off on Twitter this weekend (who's bright idea was this Tweet extension app?) about the
Alicia Keys
and
Swizz Beatz
adultery.  We were holding off to verify the Twitter account and see if she would post a "My Twitter got hacked" message,  but it's Monday and everything is still everything.  Check the messages Mashonda wrote: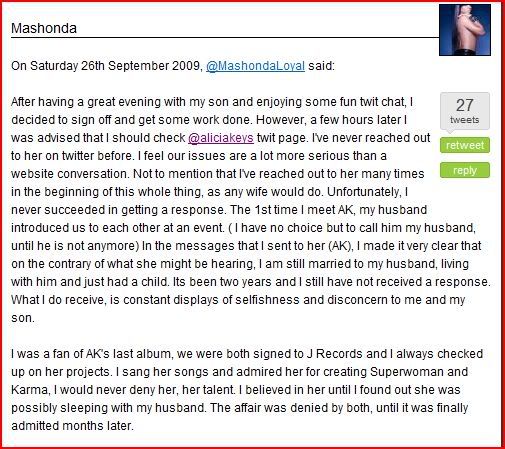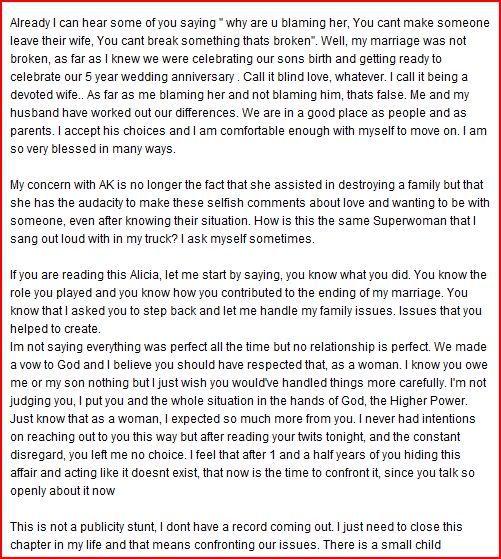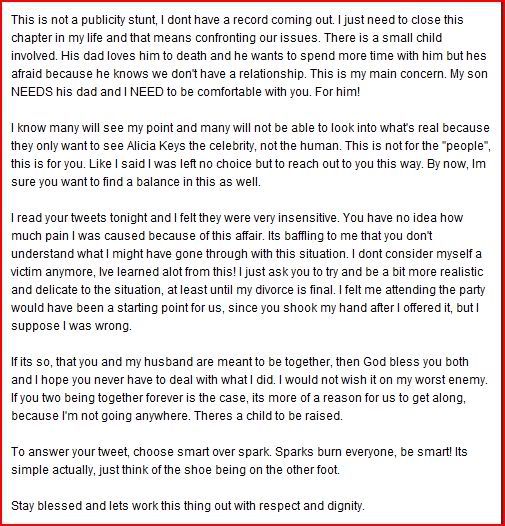 Basically she's saying she and Swizzy are STILL married and this is just straight up disrespectful to her and their son.  And she said in a later Tweet that she's going to keep re-tweeting these details until Alicia responds with an apology.  Whoa.  Taking the high road
at his birthday party
must have been for show.  Because homegirl is UP-SET. Interestingly, we received an email back in July from an editor of a very popular black women's magazine (we're keeping the source anonymous) about the Swizz/Alicia/Mashonda triangle.  The mag was going to run a first hand story about it from Mashonda's POV, until they saw this was much deeper than they thought.  Here's the email we received that sheds more light on this situation:
They are NOT divorced Tasha. They've only been to court once for temporary support. Alicia just doesn't care or respect the way that this works. Mashonda has been avoiding interviews for a while now. I've been following her on twitter and she seems to be at peace with the situation. However Swizz and Keys still think it's cool to be committing adultery. Ms. Humanitarian is actually letting this married man live in her Long Island home.  I work for [publication removed] and we have been dying to get an interview, only from Mashonda. We reached out to Mashonda's people. She won't talk until the divorce is over.  She did promise us the whole story.  She says it's important that it's done in a very positive way though.  She wants to empower women that went through what she did.  They are no where near divorced and you know as well as I do that this is one dirty story for Ms Keys. She's just not as righteous as she wants us to believe.
So Alicia and Swizzy are living together and Swizz hasn't even come close to some divorce papers? I see I need to make a whole category for homewreckers. SMDH....