Jay-Z & Mary J. Blige Help Carol's Daughter Team Up With Disney's First Black Princess
Sep 29 | by Natasha
With the introduction of its first African-American Princess,
Tiana
, Disney has teamed up with Carol's Daughter to create a line of products to meet the needs of every princess-in-training around the world. The Magical Beauty Collection, a four piece bath and body line, is a celebration of Princess Tiana, hard work, multiethnic beauty and universal acceptance. Carol's Daughter--founded, owned, and promoted by YBF folks
Lisa Price, Steve Stoute, Jay-Z, Jada Pinkett Smith
, and
Mary J Blige
--is the official beauty product brand of Disney's
The Princess & The Frog
. Gotta love that. We reached out to CEO
Steve Stoute
about the historic partnership. And he tells TheYBF.com:
It took the team to pull it off and get this license. It could have gone to FRÉDÉRIC FEKKAI or someone else. It's a big deal. Products are being sold at Macy's, Sephora, and CarolsDaughter.com. This partnership is just so important. First black President, now our first black Princess. I have a 4 and a half year old daughter who now has a black princess she can love and think is beautiful. This is big.
More after the cut...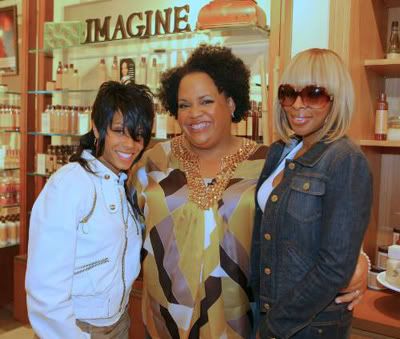 Founder Lisa Price says about the partnership:
"What's important about this line is that the products are very effective, made with natural ingredients at the same level of integrity as all Carol's Daughter products," explains Price. "No more tears in the tub, no more 'grown up' conditioners to get the 'kinks out.' I can't believe we're here!" "This moment has been a long time coming, and I'm so honored to be a part of something with such significant social importance," says Lisa Price. "I'm thrilled that young African-Americans everywhere will see the movie and see someone to identify with, someone to be proud of, and someone to emulate. Princess Tiana will tell African-American women, young and old, that they can be beautiful and successful by being themselves and working hard—a powerful message that can't be underestimated."
Can't wait till this movie comes out by the way. It's set to release this December.