Lamar Odom's Babies' Mama Still Poppin' Off+Consequence, Kanye, & John Legend's "Whatever U Want" Vid
Sep 29 | by Natasha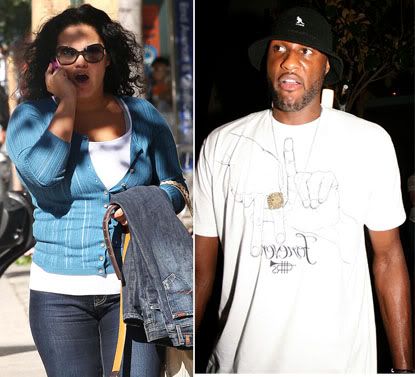 Liza Morales
--
Lamar Odom
's ex girlfriend and babies' mother--is still talking about how played she felt when Lamar told her--via text message--he was getting married. Radar Online interviewed her and she says:
I'll never forget receiving that text it simply read: Getting married soon – want the kids to meet my future wife," she revealed. "I've known Lamar for 15 years and we had three children together and he was always a real commitment phobe so finding out that he was marrying Khloe Kardashian so soon was a bombshell to say the least.
And if you were wondering how good of a father Lamar has been to the kids, she says:
"In August this year he was talking to me about rekindling our relationship and being a family again but I told him that our two kids, Destiny and Lamar Jr, are getting older and I didn't want to confuse them any further. Unfortunately, he hasn't actually seen them in the past three months and when it comes to being a father it's time that he really stepped up to the plate in that respect."
So that's a not-good. The rest of the interview is
here
. A mess. Check out this new video from
Consequence
ft.
Kanye
and
John Legend
for "Whatever U Want":