Lloyd Goes In On Ciara+Kandi Burruss' New Money Maker
Sep 29 | by Natasha
Lloyd
isn't feeling his former schoolmate
Ciara
anymore.   And he's putting her Hollywood diva-tude and "Hollywood b*tches" on blast. According to
Contact Music
:
The star befriended the Goodies hitmaker when they were both teenagers living in Atlanta, Georgia but Lloyd admits he has since lost touch with Ciara, hinting her ego has gotten the better of her.
Lloyd tells Hip Hop Weekly, "I don't f**k with Hollywood b**ches and she's like one of the chicks that's just changed along the way with the fame and the money and all of that.
Womp womp.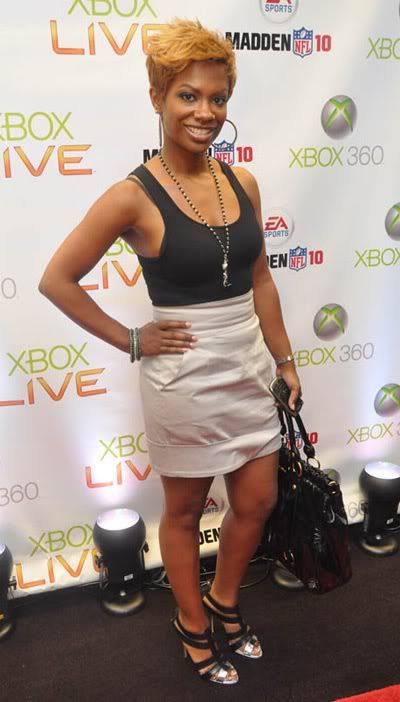 Speaking of Atlanta folks, ATL Housewife
Kandi
is about to open her own boutique. It's called TAGS and will be opening in The Vinings section of South Atlanta.
Essence
reports:
I like to shop within a budget," Burruss told ESSENCE.com. "So the clothes will look expensive but be affordable."
Burruss plans to team with Peaches, a veteran boutique owner, who will manage the day-to-day operations. "I don't want it to be about me," says Burruss. "Fashion-forward women and men will be able to find something they like without breaking the bank."
During a visit to ESSENCE's New York office, the reality star and single mom revealed one of the slogans that she and her partner are strongly considering: "Pop Bottles. Pop Cherries. Pop Tags."
Not sure what's going to set this one apart from the 50 million other boutique start up in Atlanta, but we'll see.... The Randomness: 1. 
Damn shame
.