It's About To Be A What...: Mo'Nique VS. Keri Hilson
Sep 30 | by Natasha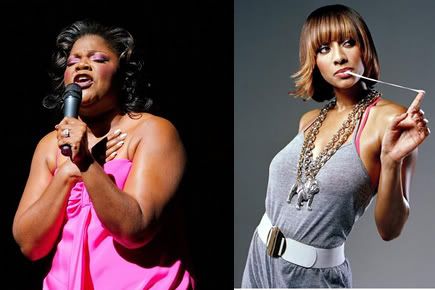 So earlier Tuesday,
Mo'Nique
went IN on
Keri Hilson
.  And she blasted all her insults toward @MsKeriBaby via Twitter of course.  We believe @PhatGirlMonique could very well be Mo's real Twitter account because it's the account being followed by the official Mo'Nique Show Twitter page.  Here's a snapshot of her tweets: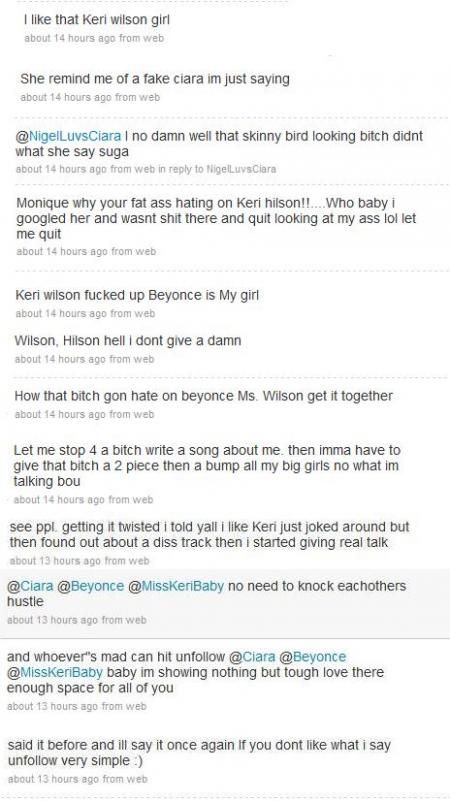 Not a "Bird looking b*tch" though.  And apparently what set Mrs. Mo'Nique off is that diss song Keri did a while back allegedly going at
Beyonce/Ciara
: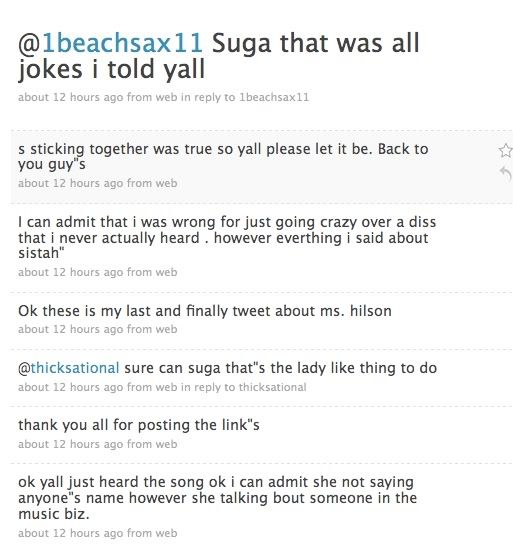 Hmmm....Mo's new BET show is premiering next week.  So I'm sure there was a bit of publicity stunt in here somewhere.  She says it was just jokes for the most part, but damn homie.  Keri...your serve...
UPDATE
: Mo has apparently gone on a radio show saying she does not have a Twitter account.  I suggest she tell the OFFICIAL Twitter page for "The Mo'Nique Show" (which has been verified as real) to not follow her fake account.  Because that seems very suspect...
Sources: Hip Hollywood/Twitter