Kanye & Lady Gaga's FAME KILLS Tour CANCELED!!
Oct 02 | by Natasha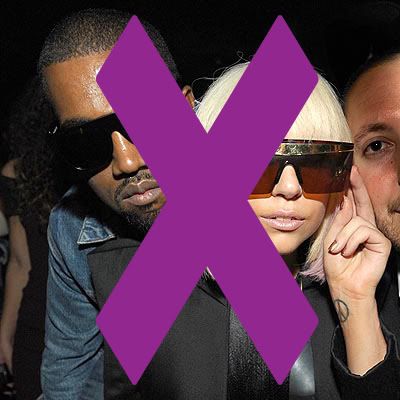 This ish was over before it started.  And Fame Kills ironically got killed. 
MTV
is now reporting that
Kanye West'
s and
Lady Gaga
's "Fame Kills" tour has been CANCELED!  No reason has been given by tour promoter LiveNation just yet.  The official press release states that folks can get refunds where they purchased the tickets.
Rumors about the tour's possible cancellation have been swirling for days, largely related to the negative publicity stemming from West's interruption of Taylor Swift's acceptance speech at the MTV Video Music Awards last month. The tour, which West abruptly announced during a television appearance during the spring and was scheduled to launch on November 10 in Phoenix, was oddly not confirmed by either of the artists' reps until mid-September.
Just last week, Gaga revealed details about the tour during interviews with Las Vegas radio station KLUC and San Diego's Star 94.
Hmmm...maybe Kanye's about to use his time to go to rehab/counseling/anger management afterall...