LOVEY DOVEY: Diddy's Done Womanizing Women?+More Pics From Essence Atkins' Wedding
Oct 02 | by Natasha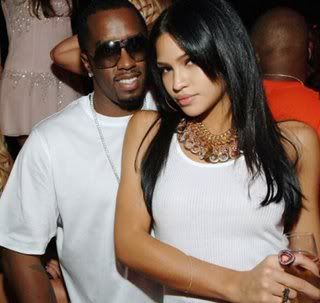 Diddy
says he's giving up on his womanizing ways.  According to Black Book:
In an interview with Black Book magazine, Puffy said: "I guess the things that used to thrill me don't thrill me so much anymore. Intimacy is more important to me than sleeping with hot chicks. I don't even know if I really savored every menage a trois I had. I don't want to do it all over again."
He added, "Love is something I strongly connect with, but it's not something I've conquered. I really can't sit here pretending to be the premier expert on love."
This is your chance Cassie.  Better get while the gettin' is good...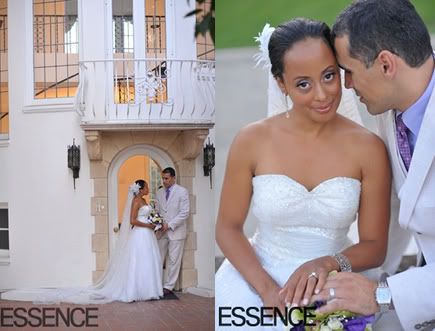 And here's more pics from
Essence Atkins'
wedding to
Jamie Hernandez
: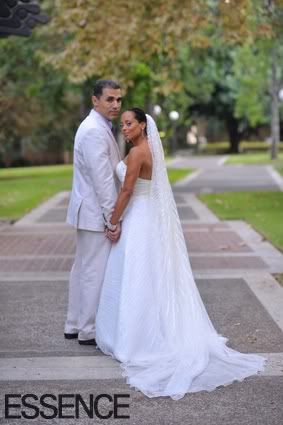 Here's some quotes from their romance
Essence
got the scoop on when you read the rest...
Better Late Than Never:
On the night of Essence and Jaime's first date, the former athlete was late due to a traffic jam caused by a rare downpour in southern California. So on the night that Jaime proposed to his sweetie, he arrived exactly forty-two minutes late, just as he did for their first meeting. Deciding that Essence was the woman he wanted to spend the rest of his life with was an easy call. "Essence is the woman I have been waiting for my whole life. She completes the circle. I am a better man because of her and I'm excited to see where God will take us as a couple. It's going to be a great ride," shares Jaime about his wife.
We Did It Our Way:
Who says that traditional rules have to be followed for a fabulous wedding ceremony and reception? Certainly not this fun couple. Essence opted to walk herself down the aisle instead of having her father do the deed and the couple also decided against a bridal party. "I just wanted it to be about Jaime and me and didn't want to do anything for the sake of tradition," she shares. The same sentiment applied to the food served for the reception. Peach cobbler, red velvet cupcakes and arroz con dulce (a nod to Jaime's Latin roots) were served instead of cake. "Neither of us eats cake," explains Essence.
Budget Bridal Bite:
Future brides looking to cut costs on their big day should follow Essence's lead and consider nixing those "predictable" and often pricey wedding traditions for those that hold more sentimental value and are wallet-friendly. Trying to appease everyone leaves many newlyweds in the poor house. "So many tying the knot make it about other people," says Essence. The couple saved a significant amount of cash by not serving a fancy wedding cake or having a bridal party with elaborate dresses and tuxedos. Essence shares that she and Jaime also discussed the practical side of their big day together before making major decisions which helped them to budget wisely as well.