L.A. Premiere Of Good Hair
Oct 02 | by Natasha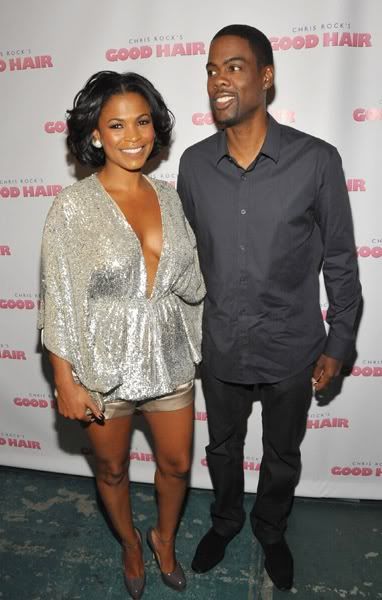 YBF chicks were in full effect at last night's L.A. premiere of Chris Rock's documentary Good Hair: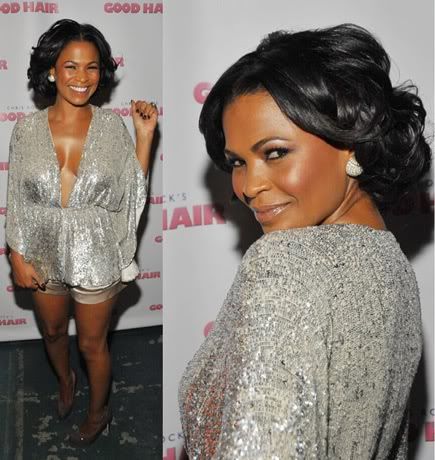 Nia Long--featured in the movie--looked stunning per usual in this sparked blouse and mini shorts. Gorgeous look and hair and makeup for her. F'in love it.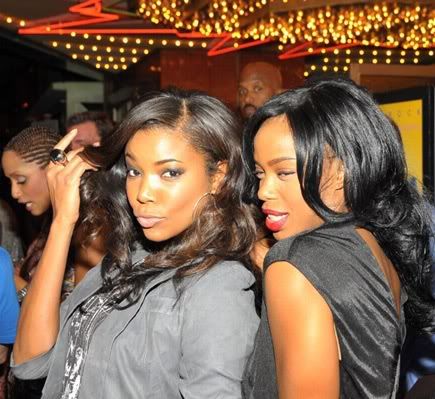 Gabby Union and Jill Marie put on their best sexy hair poses on the red carpet.
Melyssa Ford and Elise Neal--both are in the movie too--did the same.
And Raven Symone hit the premiere since she's in the movie as well. I know some folks may not be feeling her look, but she's looking pretty damn fabulous to me. Work it Ray...
I hit up the screening for Good Hair here in DC last week. My take: Funny (of course) and indeed a necessary discussion of such a big issue for the black community and women as a whole. But I do have mixed feelings on the over-generalization, over simplifications, and assumptions made throughout the documentary. At times, it also felt like black women, in particular, were being belittled and slapped in the face for how many of us choose to care for our hair. I also took issue with only one type of hair salon/hair care "professionals" that was being portrayed. I guess perpetuating the "black ghetto girl" stereotype is great for laughs and all. But there's indeed a much more fabulous side of black hair care that could have been portrayed as well. On a more positive note, I do applaud Chris for taking on this project and not waiting around for someone outside of the black community to talk about the issues of our own. Just my opinion... Lots more pics when you read the rest...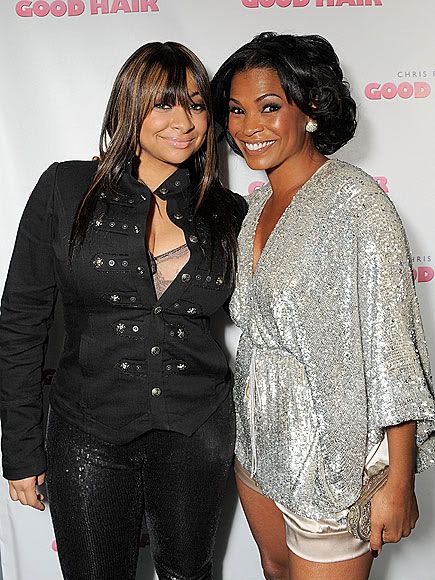 Malaak and Gabby and Chris all looked nice. I see Malaak is rocking braids now.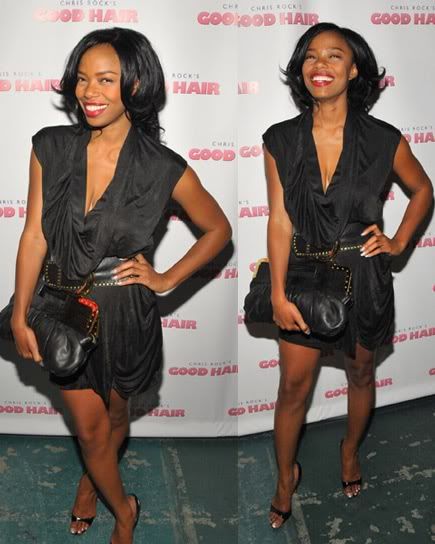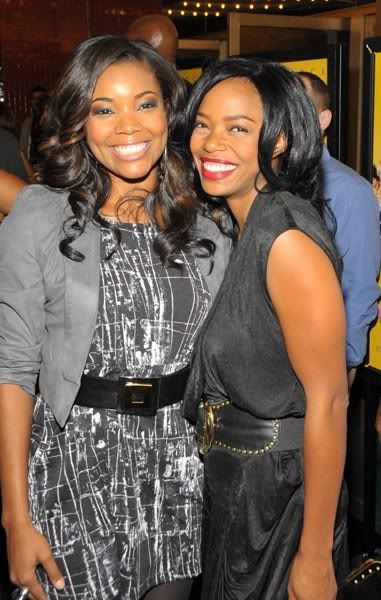 Gorgeous gals Gabby Union and Jill Marie Jones.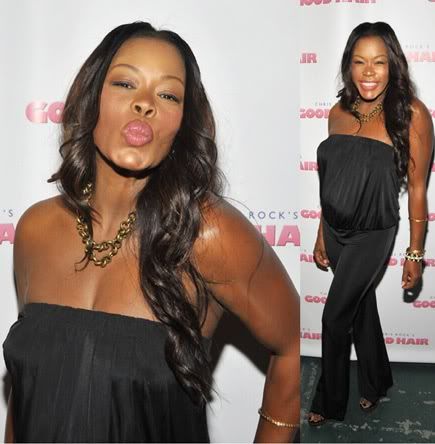 Our other fave "Girlfriend" Golden Brooks showed off her post baby body. Looks like all that baby weight is damn near gone already...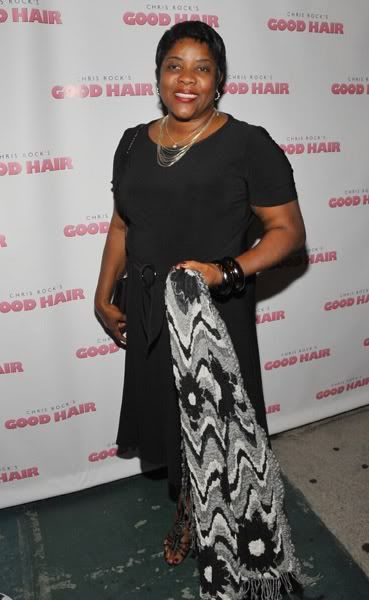 Loretta Divine was there.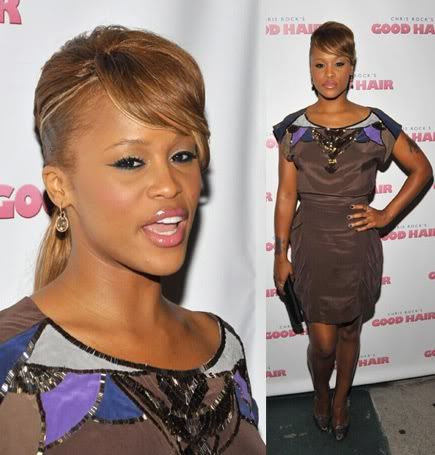 Eve rocked a cute chic look from Charlotte Ronson.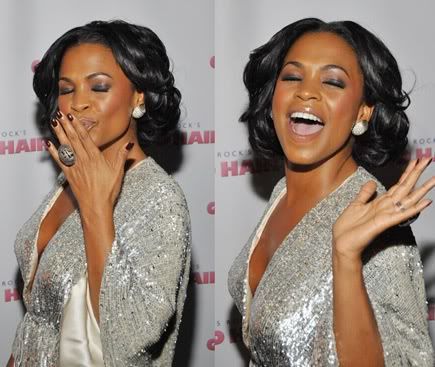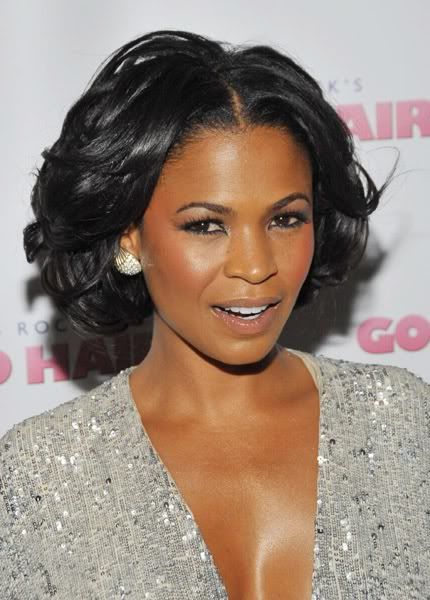 H-O-T.
Tamala Jones showed off her cute short cut.
Angel Conwell was there.
Cute look for Raven.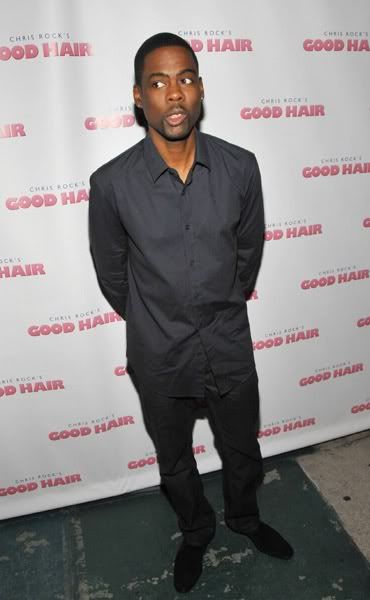 Chris and pal David Spade kicked it on the carpet.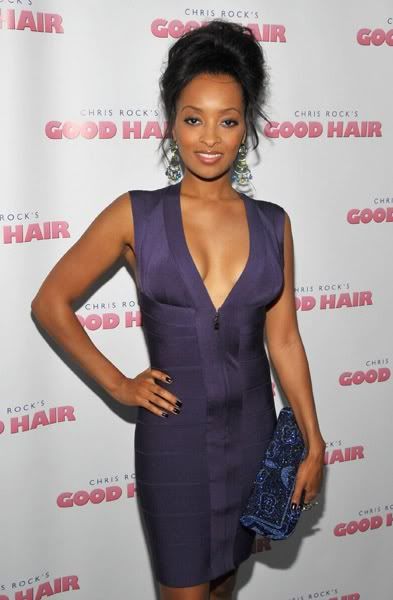 Actress Jenna Fredrique was there.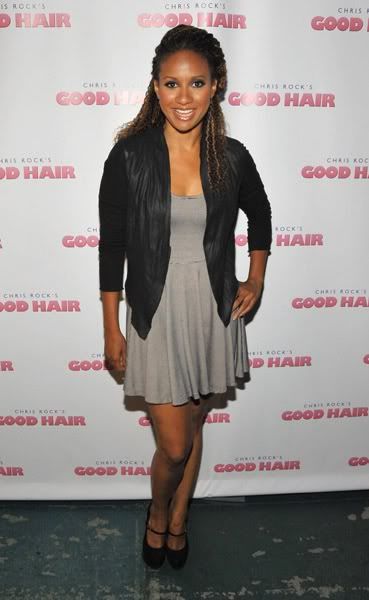 Traci Thoms--who's in the movie--was there.
Great look for Melyssa I must admit.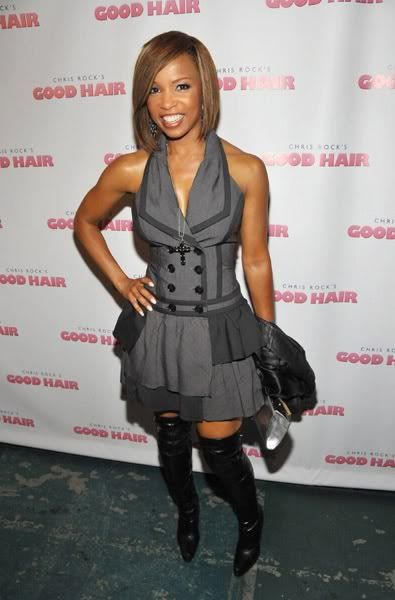 And Elise rocked an interesting dress with thigh high boots.
Photog: Ingram