EVENT FAB: Serena, Mel B., Kobe, Soulja Boy, & Others
Oct 13 | by Natasha
Serena Williams
hit up the opening of Phillipe Chow in L.A. last night.  The stockings and icecapade-ish dress threw me off a bit.  But she still looks fab nonetheless.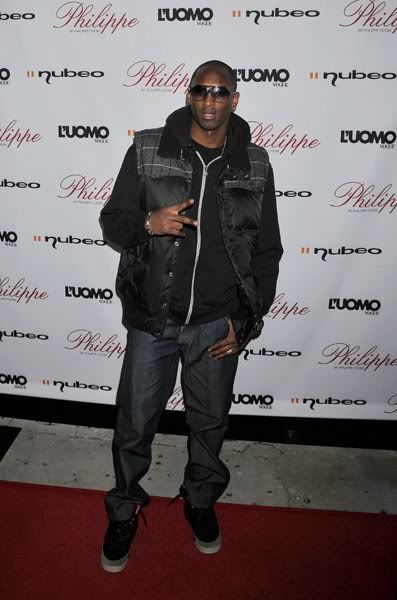 Kobe
came through at the opening too.  Mr. L'uomo Vogue coverboy himself.
Mel B.
looked fab in this multicolored sparkly minidress at the Palm Pre event in London yesterday.  Loves the dress and clutch. On a side note, here's
Soulja Boy
's "Gangsta Muzic" video he tweeted that he got arrested this past Friday: Um, all that for this? More pics when you read the rest... More pics form the Phillipe Chow opening:
Why do I feel like
Khloe
wears this same dress to every event?
Serena got smiley in her soft makeup.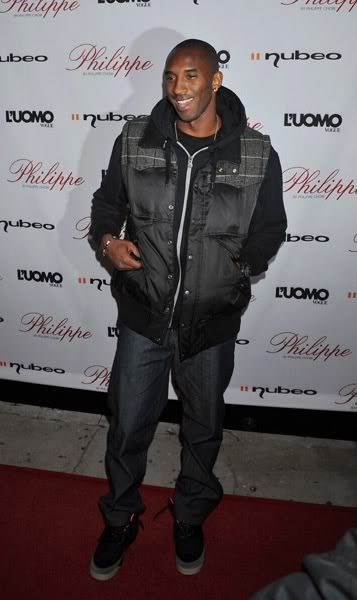 Kobe looked nice.
And
Tyrese
was there too.
Def a cute look for Mel B. And
Vanessa Williams
kicked it with her "Ugly Betty" cast members at NY's Times Center:
LOL at Betty's poncho making an appearance.
Photogs: Gershoff/Lacroix/Mayer
The Randomness: 1. "The Real Housewives of Atlanta" Reunion show taping
has been postponed
as the ladies cope with
Kandi
's fiance
AJ
's death.